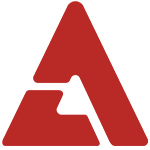 SECRET's Sunhwa, who is currently receiving much love along with her on-screen husband Kwanghee, showcased different makeup looks with a pictorial for '1st Look'.

The singer shed her usual feminine and girly image for a more chic look that took the emphasis off her eyes and focused on her beautiful skin with different shades of lip colors, exuding a more pure and innocent vibe. With her voluminous wavy hair and black mini dress, her delicate facial features were further emphasized.

Sunhwa commented, "As my image on screen has been solidifying with my various variety show appearances, I was desperate for a photoshoot like this where I could showcase a more serious side to myself. I wanted to show everyone that there is a different side to me."