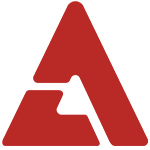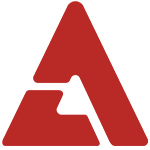 It was only a matter of time before
B2ST
's
Yoseob
went solo. He's done some solo songs for OSTs, had a short-but-successful turn on '
Immortal Song 2
', and he's done a musical. He's one of K-Pop's most well-liked idols (seriously, I don't think I've ever heard a negative story or rumor about him) in one of K-Pop's most successful groups, so a solo project just makes sense. However, going solo isn't always easy, and it doesn't work for everyone. Like any album, a solo album takes more than just the talents of the performers, writers, and producers involved- you need the right writers and producers to come together with the right performer, and for everyone involved to find the place where their talents intersect, to create the best possible music. Sometimes it works, and sometimes it doesn't, but with how successful B2ST has been lately, it was important that Yoseob's solo debut maintained the quality we've come to expect from this group. I'll be honest - I was a little worried that Yoseob alone might not be able to keep up. Thankfully, there was nothing to worry about after all.
Title track "
Caffeine
" (featuring B2ST's 
Junhyung
, who also co-wrote and produced the song) starts out simple, with just a guitar and Yoseob's vocals, playing with an unconventional melody and pattern.  It reminds me a little of
Ga In
and
Ra.D
's duet on Loen Tree's '
Summer Story
' album, "
Take Out
" - not too shabby, considering "Take Out" is, in my opinion, one of 2012's best songs (coincidentally, "Take Out" is also about coffee).  "Caffeine" song slowly brings in vocal harmonies and additional instruments, perfectly capturing the feeling of laying awake at night with too many thoughts building up in your head. Junhyung doesn't quite rap or sing- instead, he uses his low voice in contrast with Yoseob's lighter voice to give the song more depth and texture. If this is the kind of work that Junhyung and
Kim Taeju
(who worked with Junhyung on this track and two others on this album) are capable of, these two have a bright future as a songwriting/producing duo.
While "Caffeine" opens with the sounds of someone pouring and stirring a cup of coffee, "
Do What You Were Doing
" (written/produced by
e.one
) opens with the ambient sounds of shop doors opening and closing, and traffic on a nearby road, making the song feel like it's carrying on the story that "Caffeine" started - as if you got your morning coffee and then left the coffee shop and started walking somewhere. Both songs deal with the sadness one experiences during a breakup, but while "Caffeine" builds throughout the song, "Do What You Were Doing" moves in waves, with the constant undercurrent of a cello-like synth line and simple drum track holding things together. This song has a much more typical structure than "Caffeine", and sounds kind of like an OST ballad, which makes sense as it was written by OST veteran
Jeon Haesung
, whose songs have been featured in '
Secret Garden
', '
The Greatest Love
', '
Rooftop Prince
', '
Spy Myung Wol
', and other popular dramas.
"
Still, I
" (written and produced by e.one), opens with more ambient sound, like you're walking past people lost in their own conversations. It continues with the pain-of-a-breakup theme, this time with a smooth, R&B feel. The song ends on a hopeful note, with Yoseob saying somehow he'll get through it with a smile. "Still, I" closes on a sigh of resignation, leading into "
You Don't Know
" (by Junhyung and Kim Taeju), which starts with a sigh of happiness. This song picks up the pace with a quirky instrumental, bright melody, easy-going rhythm, and lyrics that talk about the excitement of a new relationship. It's effortless and fun, and a breath of fresh air after the heaviness of the previous three songs- if the rest of the album was winter, this song is spring. It's the payoff for the feeling of movement that we get from the ambient sounds between the songs- Yoseob left the caffeine-like girl (represented by the leaving the coffeeshop) and walked away from her- once he got far enough away that he could smile again, he found someone new who doesn't even know how happy she makes him.  It's a simple story, but well told.
And now we reach my one and only complaint about the album. Did you notice that I skipped over the opening song, "
Look at Me Now
"? There's a good reason for that.  Don't get me wrong - "Look at Me Now", the third song by Junhyung and Kim Taeju, is a lot of fun and makes for a great sing-a-long dance track, the kind of song that can put you in a good mood when you're feeling down. My problem with the song is that it makes no sense as the opener; the jump from "Look at Me Now" to "Caffeine" is jarring and doesn't fit the flow of the album. I know that conventional wisdom tells us to open with an upbeat song rather than a ballad, but this is one time that rule should have been broken. Move "Look at Me Now" after "You Don't Know" and it fits perfectly, building on the mood of "You Don't Know" and ending on a really uplifting note.
B2ST has been on top of their game ever since 2011's '
Fiction and Fact
', delivering solid, hit material across the board, so I had high expectations for Yoseob's solo effort, especially with Junhyung writing half of the songs. '
The First Collage
' far surpassed my expectations, and is easily one of the best idol albums of 2012. Other idols planning on going solo, take note - this is how it's done.