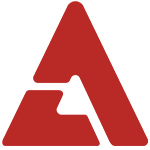 IU shared her experience watching porn and had the studio in laughter with her comments.

When MC Kim Young Chul threw a question at her on the 'Go Show' about watching porn, she seemed to be at first flustered by the question and remarked, "This wasn't mentioned in the script". MC Go Hyun Jung encouraged her to respond, "No, I've never watched porn," but IU answered, "Kids these days are a little fast. Honestly, I've watched porn before. It wasn't as exciting as I hoped it would be. The process leading up to making love has to be believable, but that didn't happen in porn. There was no story line."

Her response caused the entire studio to explode in laughter. Go Hyun Jung responded, "Later, we should watch porn together."