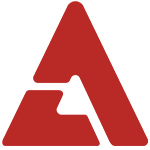 It has been announced that actress Lee Il Hwa will join the cast of the KBS 2TV drama 'My Daughter, Seoyoung'.

Lee Il Hwa will play the role of Bang Shim Duk, who is set to have a love line with Seoyeong's father Sam Jae, played by Chun Ho Jin, beginning in the 25th episode.

Lee Il Hwa shared, "Because I entered mid-drama, it is quite awkward to form acting chemistry, but during the afterparty on the day of the script reading, I was able to feel that this is something to be thankful for because I get to work with a good director, writers, and castmates. Now I am eagerly waiting for my first filming."

The drama's PD also commented, "Lee Il Hwa's acting skills shown through the recent morning drama 'Love, My Love' and 'Reply 1997' as well as her unique charm are anticipated to bring more energy to the role of Bang Shim Duk," revealing his reasons for casting the actress.