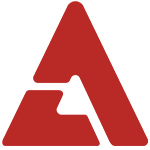 It's been revealed that Shinhwa's Minwoo, who will be returning as the solo artist 'M' for his upcoming Christmas concert, has sold out the tickets to his event within two minutes!

As mentioned previously, the concert will be entitled, 'M Lee Min Woo Christmas Live Concert', and will be held on December 23rd and 24th at Seoul's Yonsei University. This will be Minwoo's first solo concert in almost three years since his 'M's Suite Room' concert back in 2010.

The tickets went on sale on November 2nd at 8 PM KST, and within two minutes, all 4,000 tickets were completely gone.

Hearing the news, the singer couldn't hide his delight as he remarked, "I was so happy after hearing that the concert tickets were sold out within two minutes. As it is a concert I'm holding for the first time in a long while, I've prepared a variety of performances. Please look forward to an unexpected side of me that will be revealed."