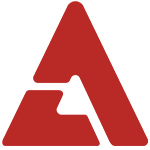 K.Will clinched the #1 spot on 'Music Triangle' for the last week of October with "Please Don't.."!

'Music Triangle' ranks artists only according to the music sales chart. Until recently, the show awarded the first place winners each week through Mnet's website, but this week K.Will was awarded the first place trophy from MC Yoon Sang.

K.Will said, "This is my first time on 'Music Triangle', and I'm thankful that I got an award. It was a song that brought me a big transformation, and I'm really happy to receive this award."

MC Yoon Sang praised, "It was a song I couldn't forget after hearing it once. Congratulations."

This is not K.Will's first win however as 'M! Countdown' had also announced last week that K.Will had been the winner during the no-episode week.