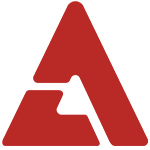 It has been revealed that YG Entertainment's Yang Hyun Suk has stepped up to help in producing an artist outside of his agency for the first time ever, and that artist is none other than RaNia!

Yang Hyun Suk has taken charge of helping with RaNia's newest comeback and single scheduled to drop later today (21st), by leading the process behind their digital single 'Style' as well as their choreography, music video , and styling. In addition, the new song is said to be exciting club music that is the work of Choi Pil Kang and Tablo.

This is an unprecedented event for the agency as they have never helped with the whole production process for an artist of a different agency. It has been revealed that this project has been done out of honor as RaNia's agency had once helped out Yang Hyun Suk during his beginning stages of YG Entertainment, when he was on the verge of bankruptcy with the lackluster results with his first group Keep Six. RaNia's agency's CEO had reached out a helping hand at the time to Yang Hyun Suk by lending him a room at their agency.

After the difficult time period, Yang Hyun Suk was able to see success with groups like Jinusean, 1TYM, Lexy, Se7en, Wheesung, Gummy, and the idol groups we know of today.

Yang Hyun Suk commented, "It was a request by someone whom I'll never be able to forget and be thankful for for the rest of my life, but in addition to that, RaNia is a girl group who had been recommended by many as a new group with individuality when they debuted with 'Dr. Feel Good'... I just hope that I can be of help to the rookie group with potential and to the person who has been a source of strength for me during my difficult times."

RaNia will be promoting as a five member group and holding their comeback stage on 'Music Core' on the 22nd after the release of their new album on the 21st.