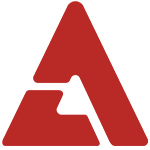 With the Lunar New Year coming up this weekend, the members of T-ara sat down with Star News to discuss their holiday plans.

Dressed in colorful hanboks, the girls shared a sweet New Year's greeting with their fans. "Our schedule for this Lunar New Year is jam-packed, and we are hard at work in our promotions, so please show us a lot of love... We hope you will eat delicious food with your family and friends, and spend a great time watching T-ara on TV during the Lunar New Year holiday."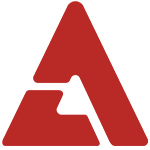 Having worked tirelessly on music, drama, advertisements, and musicals for the last half of 2011, T-ara was asked if they would get a break this Lunar New Year. They responded, "There is no break."

The girls revealed that after their debut, they haven't had many opportunities to spend time with their families during the holiday.

Eunjung reminisced, "I remember during the holiday break once, I was at the jjimjilbang (a sauna facility) with my family when I had to leave all of a sudden because I was informed I had something scheduled..."

Brightening, she said, "This holiday brings us to the year of the dragon, so it feels different. Everyone, have a Happy New Year, and to all those 88'ers born in the year of the dragon, keep your energy up."

Hwayoung also shared a family memory, saying, "Although I have a twin, I'm the younger one so we always received different amounts of New Year money... After performing the traditional bow to the elders, I would sneak a side glance to count Hyoyoung unni's money, and then proceed to shoot her puppy eyes to convince her to split the money with me."

As the leader, Soyeon shared her reflections about T-ara's growth. "This year, I have become the 4th leader... T-ara's songs have received a lot of love, and since we are off to a new start with so much good news, I'm very happy."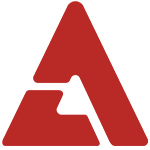 When asked how they planned to spend the holiday, the members responded cheerfully, "We are going to make Korean pancakes and  rice cake soup with our members and our agency family... Hyomin is really good at cooking, and Boram and Jiyeon are good at grilling meat."

Having brought out hit after hit starting with "Roly Poly" followed by "Cry Cry" and "We Were in Love", the girls have continued their streak in 2012 with "Lovey Dovey" by ranking #1 on charts and music programs.

The girls did not forget to thank the fans for their continuous love and support which helped the girls achieve all that they have so far.

Soyeon stated, "I think this is the most we have suffered since our debut days. Currently, our schedule is packed until April. While we have been running nonstop, every member has gotten sick, but every word from our fans energizes us [so much]."

She continued with a smile, "We wanted to greet our fans quickly with great songs. We were worried that fans might get tired or sick of our songs, but luckily, our songs were great, and we are grateful that the fans have received them with warm hearts."

As the interview came to a close, the members stated, "As soon as 'Lovey Dovey' promotions end, we'll be going to Japan again to work hard to spread K-pop... We will all try our best to show you our continuous growth, so please look forward it."

Source + Photos: Star News via Nate