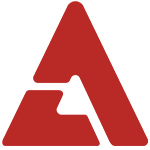 KBS 2FM's 'Super Junior's Kiss the Radio' has become a must-see stop for many tourists in Korea. Mainly, because of the two hosts, Super Junior's Leeteuk and Eunhyuk. Hundreds of fans gather outside to catch a glimpse of the two DJ's who also converse with listeners for two hours every night. While other idols avoid taking on radio schedules due to the killer schedule it usually entails, the two have been going at it for five years, recording the top spot in listener ratings and becoming the pride and joy of radio producers. Sports Korea recently sat down with the two men for an interview in celebration of their fifth anniversary. Check it out below!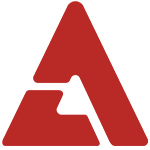 -- Q. "Here's an early congratulations on your fifth anniversary.  Do you still remember your first broadcast?" Eunhyuk: "I remember it clearly, even up to the clothes I was wearing that day. The PD must've been nervous at the time because I pre-recorded our broadcasts then. I was nervous, but every moment was a new experience so I was tired out by the end of it." Leeteuk: "I remember people telling me that I need to train hard the first week I began so I purposely picked out the 'harder celebrities' as my first guests." Q. "What kind of celebrities?" Leeteuk: "People that give one-sided answers or answer in a way you normally wouldn't expect them to. The most memorable are seniors like Yang Dong Geun or SG Wannabe." Q. "You must feel so attached to being a radio DJ now." Leeteuk: "Ever since I was little, I grew up listening to programs like 'Raise the Volume' and 'Starry Night'. I knew that I wanted to try becoming a radio DJ after I became a celebrity. Still, I had no idea that I would do it for this long and thought it fortunate if I was even given an opportunity for two to three years. I think the more I do it, the greedier I get. I want people to listen to my voice and create their own dreams." Eunhyuk: "In contrast to his response, I've never listened to a radio prior to becoming a DJ. It was much later that I realized the charms of radio. At first, I thought that a DJ's role was to just laugh and make people have fun, but my perception has changed now. You have to know a lot of music, be considerate for your guests, and really converse with your listeners. All of these are hard tasks, which I'm learning." Q. "Every time you DJ live, countless fans gather outside." Leeteuk: "At first, only our Korean fans came by to visit, but with K-Pop earning popularity in China, Japan, and South-East Asia, the number of foreign fans have increased. Recently, there have also been a lot of fans from Europe and South America. I've also heard that our open studio has become an actual tourist attraction." Eunhyuk: "Sometimes we buy them snacks. Yesterday, we passed out ice cream for our fans. I heard that the fans that aren't able to come translate and listen to the radio. I definitely feel responsible in raising awareness for Korean culture so I hope that there will come a day where we can do a public broadcast overseas."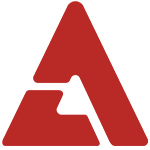 Q. "Did you ever make live broadcast mistakes?" Leeteuk: "I get the most nervous when connecting calls to the listeners. I was introducing a story about someone tricking their teacher during April Fool's Day but the expressions used were so explicit. I sweated over it." Eunhyuk: "I was embarrassed once because of my English pronunciation when introducing pop songs. I introduced 'Party in the U.S.A' as 'Party in the Yoosa.'" Q. "There must be some difficulties you've faced having to meet with listeners every single day." Eunhyuk: "Since I'm a human being myself, it's hard to smile brightly and have fun in the booth when I'm going through bad or hard times. Now, whenever I have something bad going on in my life, I try to use the radio to relieve my stress and gain energy from it." Leeteuk: "The booth has become my home. It's more comfortable and easier to have fun now." Q. "Did you ever face any emergency situations?" Leeteuk: "On April 19th, 2007, the members and I got into a car accident. I was severely injured then and had to take absence from the radio for exactly 33 days. While listening to the radio in my hospital room, I realized how important the position of a DJ is." Eunhyuk: "I was lonely for Teuk hyung. Whenever we finish our live broadcast, we greet the staff in front of the stairs before leaving. That day, I happened to turn away in a rush without being able to greet everyone properly and then the accident occurred. It felt like a jinx so after the incident, I make sure to always greet everyone before moving out." Q. "What do you think is so charming about radio programs?" Leeteuk: "The TV is uni-directional where as the radio allows for two-way communication. That's what makes it fun and I think one of the reasons why people that are lonely or tired listen to it. It's one of the only media outlets that can act as a safe place and console you when you need it." Q. "August 21st will be the exact day you celebrate your fifth anniversary.  Do you have any plans?" Leeteuk: "We have a comeback activity scheduled for our fifth album so we're not sure if we'll be able to participate in a live broadcast. If it's possible, we want to invite our guests in a guerrilla fashion. Something like, 'Any celebrity listening to this now, please come to the studio.' I'll specially welcome girl groups (laughter)." Q. "Do you have a particular guest in mind that you'd like to invite?" Eunhyuk: "Han Ga-In-ssi. I really like her. Please come by once (laughter)." Leeteuk: "I think it'd be fun to invite a DJ from a rival program that airs at the same time as us. Jung Yeob senior, Younha, and Lee Suk Hoon-ssi, are you watching this?" Q. "Any concluding comments?" Eunhyuk: "I want to be remembered as a program that connects heart to heart. A program that provides strength." Leeteuk: "I want to DJ for 10 years. I'll have to serve in the army in the middle of it but I hope to be able to return to 'Kiss the Radio' afterwards."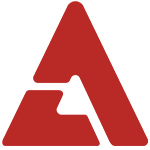 Source + Photos: Sports Korea