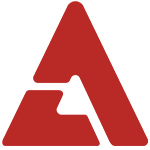 Actor 
Jang Geun Suk
has received 2.12 tonnes of rice from fans as a gesture of support for his Asian tour. On August 7th, Jang Geun Suk performed for "
The Cri Show Last in Seoul
" at the 
Seoul Olympic Hall
. Bags of rice donated by fans in South Korea, China, Japan, Taiwan, and Hong Kong were piled up at the entrance of the Olympic Hall. These bags of rice will be given to underprivileged children and to those who are suffering from starvation. Jang Geun Suk was also able to collect an additional 3 tonnes of rice from fan meetings and press conference for the drama he is currently shooting for. He has donated these rice bags to the Salvation Army and Food for the Hungry. The singer has been on "
The Cri Show
" tour for the past four months, starting in Hong Kong before heading over to Thailand, Malaysia, Taiwan, and other parts of Asia. It finally wrapped the tour up with a grand finale in Seoul. Source & Photo: Newsen