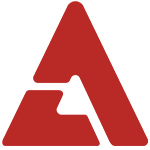 Hip hop duo
Supreme Team
has released a new track for an album dedicated to the legendary American musician,
Quincy Jones
, for a global project album titled, "
Homage to Quincy Jones
"! Their agency,
Amoeba Culture
, explained
, "'SOONI' was actually co-produced by Dynamic Duo's Gaeko and Primary to be included in their own albums, but with two of them enlisting in the army, the track was never finished. In celebration of Quincy Jones' visit to Korea, Primary completed the track for Supreme Team to sing in dedication of Quincy Jones."
For fans that caught Gaeko's voice in the song, it's actually an audio clip inserted from an unreleased "
Womb Studio
" track.  "SOONI" was also performed live for Quincy Jones himself during his visit to Korea last week at his press conference. He had praised, "
There's a unique sentiment that can only be exclusively heard of in Korean music."
Representatives continued,
"We're glad to be able to get our music known to Quincy Jones. Although it's a small effort, we feel as if our talented artists have had their skills acknowledged."
Check it out below! Source + Photos: Edaily via Naver