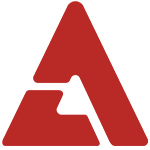 Through
JYJ
's
'Worldwide Concert in Seoul',
held recently on November 27th and 28th, the trio once again showcased their popularity among international fans, and proved why they are considered the central axis of the
Hallyu Wave.
A total of 3000 international fans flew into Korea to watch the show, including fans from
Japan, China, Taiwan,
and
Malaysia
, as well as those in
America
and
Europe
. Due to this, flight agencies were able to see a visible bump up in sales for November 2010. One magazine company in the tourism industry stated before JYJ's concert,
"2143 of JYJ's Japanese tourists will fly into Korea in November, with JYJ's Korean concerts on the 27th and 28th having a huge influence on this."
Another representative of a tourist agency expressed,
"Of the 4,113 tourists our company is serving, 2,500 are tourists who came to watch JYJ's concert."
A horde of fans gathered at the Jamsil Olympic Stadium five hours before the concert even began. The concert venue transformed into a global festival, where fans from Japan, China,
Thailand
, the
Philippines
, America,
England,
and
Germany
were able to meet.
"The number of tourists entering Korea made a great jump upwards because of this concert. Through this, JYJ have proved their power and devotion as Hallyu stars,"
explained a tourist agency representative at the concert venue. They continued,
"It got to the point where it became difficult for travelers to book rooms at hotels in Seoul. This concert would probably have raked in an economic value between $800,000 to $8 million USD."
Meanwhile, just under two months ago, representatives of the
Korean Entertainment Producers Association
stated that, 
"JYJ's activities will have a negative influence on the Hallyu Wave",
and sent out letters of request to various public and cable TV shows, asking them to avoid broadcasting JYJ on TV. Despite this, JYJ have been traveling for the past month to six cities in Thailand, Malaysia,
Singapore
, Taiwan, and China, as well as three of the biggest cities in America, in order to hold the concerts for their worldwide showcase, which attracted an enormous international fan base and thus proved wrong the flimsy allegations against their negative influence on the Hallyu effect. Source: Today Korea Tip: Cindy