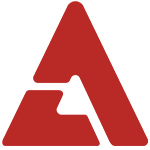 Interscope's Far East Movement (FM) and Grammy award-winning American House music DJ Roger Sanchez recently teamed up with Clearwire's Rover 4G Mobile Brand Service for a music video titled "2gether." Recently, a BTS (behind the scenes) video of this cool project was uploaded on Youtube.
"As you know, FM are the first Asian-American group to reach #1 in Billboard's Top 100 and on iTunes with their hit single "Fly Like a G6." In the video, Far East Movement makes sure to sign copies of their newest album "Free Wired" before heading to their music video location for "2gether," produced by DJ Roger Sanchez. Rover helps FM stay "Free Wired" during their shoot!"
Bonus Video Teaser: Far East Movement recently went double platinum and earned the #1 rank on the U.S. Billboard Charts with their hit track,
'Like a G6'
. You can support them by purchasing their album, "
Free Wired
". You can visit their website at http://www.fareastmovement.com/