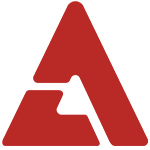 Last weekend, Los Angeles kicked it old school for the '90s K-pop Party 2010 -
잘못된 만남
(Wrongful Meeting)' and we were there to bring you exclusive coverage of the sold-out event! Presented by
Wired Rebels
and
My Ninja!
, the '90s K-pop Party' brought fans back to a time of feel-good jams from artists who have paved the road for modern day K-pop. While there were many die-hard K-pop fans present to celebrate the throwback, there were also many curious onlookers who quickly became accolades of the old school. With such an eclectic group of people coming together for the sake of re-living the '90s, the party definitely became one the most memorable nights of the year. In the heart of Koreatown,
La Defence
was buzzing and packed with eager music aficionados. Many danced the night away to hits from
S.E.S.
,
Turbo
,
Roora
,
H.O.T.
, while many others reminisced with old friends and mingled with new ones. In the sea of LA's finest, we even spotted
Far East Movement
's
Prohgress
, your beloved
Ktown Cowboys
, and the talk-of-the-town cast for the upcoming reality series, '
K-Town
'. Around midnight, guest performers 
IAMMEDIC
took the mic and rocked an impressive cover of "
Turn Around and Look at Me
" by
Deux
. Rousing the crowd, they followed up by performing songs from their upcoming album, scheduled for release next year.  With old and new K-pop spinning on the ones and twos, the party could have gone all night long. The evening was a huge success, bringing together fond memories from the  '90s and the new millennium's art of getting slizzard. For all you left-out East Coasters, rejoice! The party is coming to you next in NYC! Details are on their way but in the meantime, "Like" the Facebook page to stay connected and download IAMMEDIC's cover of Deux's 나를 돌아봐 (Turn Around Look At Me) for free!