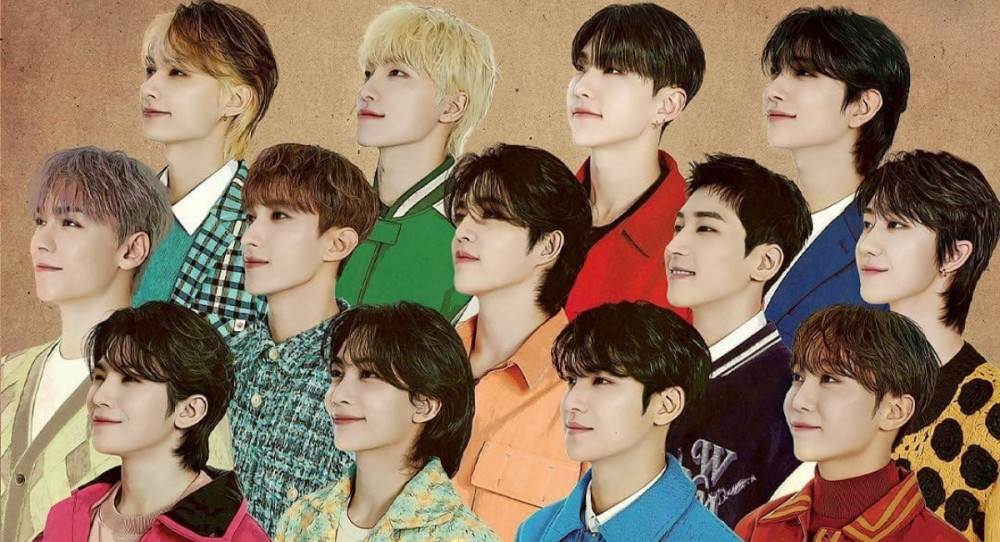 A controversial album teaser for Seventeen's upcoming album incorporating the Great Wall of China has since been deleted from the group's social media.
As part of the promotions for their 11th mini album 'SEVENTEENTH HEAVEN,' the group released a number of 'SVT RIGHT HERE' short teaser videos where the daisy flowers on the album's cover are playfully incorporated into popular landmarks of different cities around the world. For example, flowers bounced down Times Square in the New York City teaser and floated in the Seine past the Eiffel Tower in the teaser for Paris. However, an issue was raised when the Beijing version depicted the flowers on the Great Wall of China.

In response, Pledis Entertainment took to the group's official social media accounts to explain that the teaser has since been removed, writing an apology letter in both Korean and Chinese. The message can be translated as follows:
"On September 23, our company released a Beijing version 'SVT RIGHT HERE' teaser as one promotional content for 'SEVENTEENTH HEAVEN.'
The Beijing version was produced as a story involving daisies with the Great Wall of China in the background as a representative cultural heritage location symbolizing China, but after the teaser was released, fans pointed out that there was a lack of cultural understanding and respect for the Great Wall of China.
The Beijing version teaser was quickly deleted accordingly. We apologize for any inconvenience caused to our fans, and we will pay more attention in the future.

In the future, we will strive to create content that fans from various countries, regions, and diverse cultures can all enjoy together."


Meanwhile, 'SEVENTEENTH HEAVEN' is set for release on October 23.