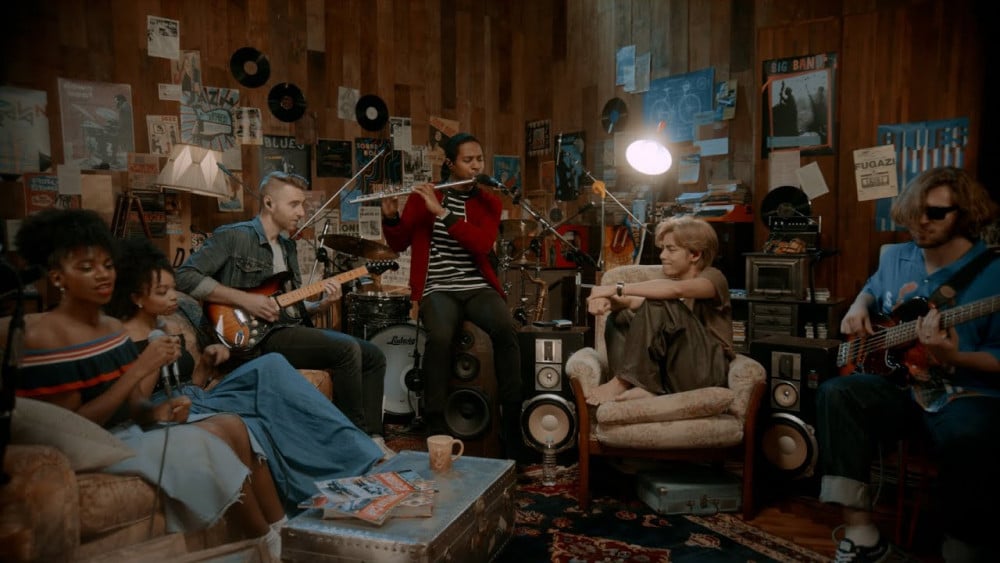 Kim Taehyung, aka V of BTS, treated fans to a fun live band session for his recent album.


On September 21, Taehyung surprised fans by releasing two live band sessions on BANGTANTV, performing the songs 'Love Me Again' and 'Slow Dancing' from his recent solo album, 'Layover.'
The intimate live band session was an unfiltered showcase of musicianship and emotion, held within the cozy confines of a small room.
The session featured the same band that played with Taehyung during his performance for 'Tiny Desk Korea,' resulting in a seamless fusion of Taehyung's versatile vocals with the skills of seven band members.

Taehyung and the band were thoroughly enjoying themselves as they jammed together, with their energy and enthusiasm radiating through their music. His exceptional vocals perfectly complemented the traditional instruments and created a soothing atmosphere.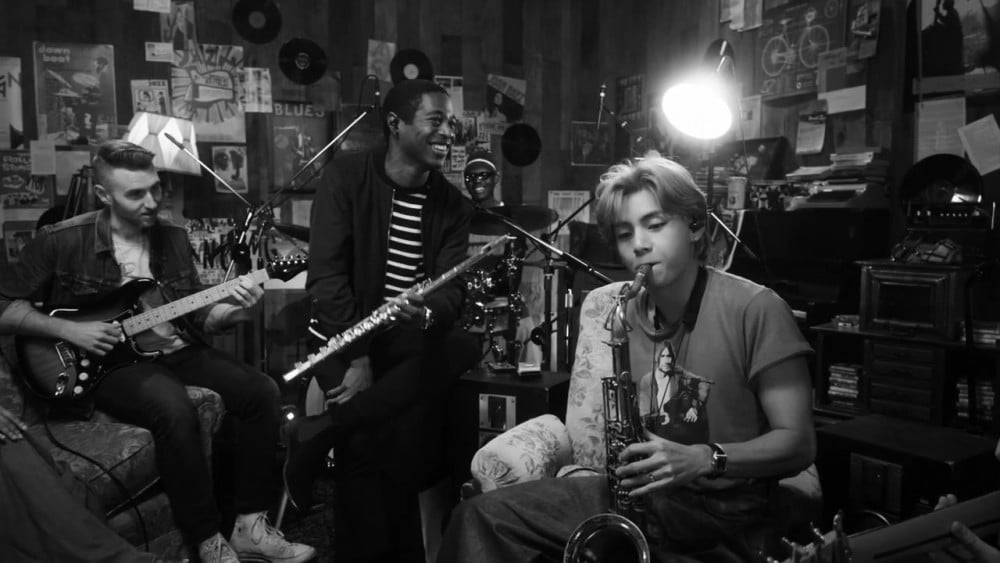 While performing 'Slow Dancing,' Taehyung added a personal touch by playing the saxophone. He actively played the instrument during his school days, and fans were excited to see him showcase his skills for the first time in years.


Check out his 'Tiny Desk' live band performance too if you missed it.