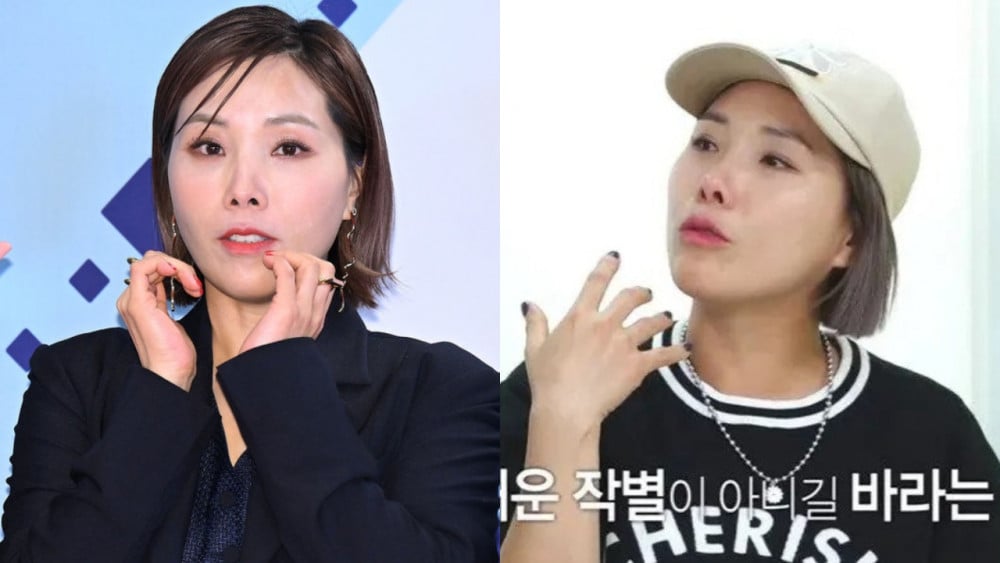 Netizens reacted to Shin Bong Sun bidding her tearful farewell to 'Hangout with Yoo.'
On the June 10th episode of MBC's 'Hangout with Yoo,' cast members Jung Jun Ha and Shin Bong Sun bid their farewell to the rest of the cast as previously reported. The two have been on the show for two years. Jung Jun Ha remained calm while saying goodbye but Shin Bong Sun could not hold her tears back.
Shin Bong Sun said, "I want my departure to be light-hearted. I want both the remaining cast members and ourselves to feel comfortable as we exit the show."

Following the episode, the two cast members' exit has sparked discussions about the future of 'Hangout with Yoo.' Netizens commented: "I found the other cast members added less value to the show than the two leaving the show now. I don't understand their decision to drop them."
"I think the production team lacks competency. The show will get canceled sooner or later."
"Why do I feel like the leaving two are being blamed for the low ratings?"
"How can they drop two only comedians from the entertainment show lol"
"Why is Mi Joo staying? Is it because she is in the same agency as Yoo Jae Suk?"
"I'd say just cancel the whole show. Even Yoo Jae Suk lost his touch."
"I hope Shin Bong Sun does well in her next endeavor."
"I'd rather drop Haha and Mi Joo from the cast."
"I'm glad they are making changes in the production team as well. The biggest problem was the production team, not the cast members."
Meanwhile, 'Hangout with Yoo' will take a 2-week break after June 10th and will resume on the first of July.