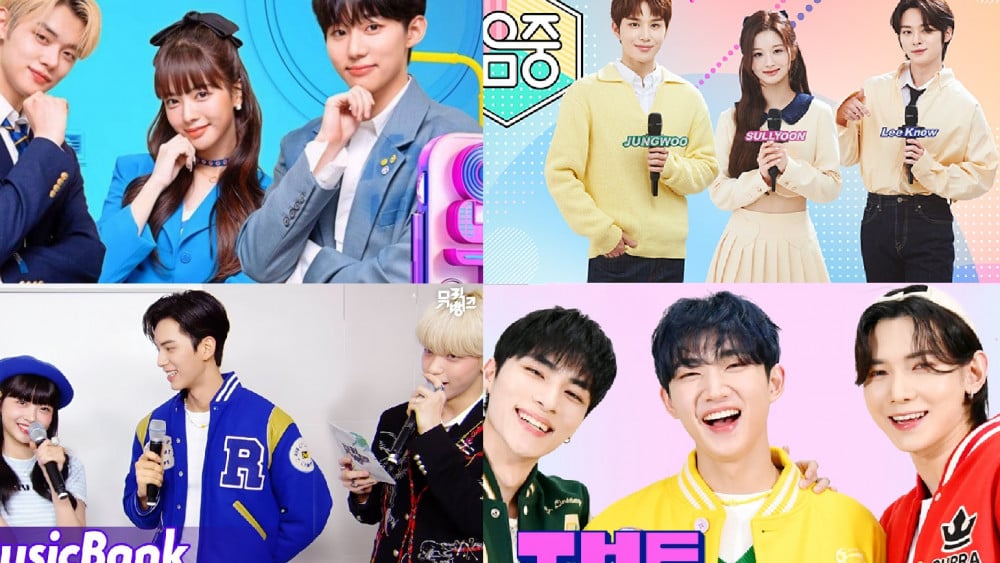 Are there too many music programs in South Korea?
On an online forum, netizens debated if there were "too many" music shows in K-Pop, including 'M! Countdown,' 'Show Champion,' 'The Show,' and more. There were also 'Music Bank,' 'Music Core,' and 'Inkigayo.'
There were "practically one for every day except for one day," noted an original poster.
In the comments section, netizens were mildly shocked by the number of actual shows there were. However, some remarked that it was "good to have a lot of shows," because that "diversifies the stages."
Another netizen who agreed wrote: "Without them, it is difficult to see them, because the promotion period is much shorter nowadays (per comeback)."


On the other hand, some netizens commented that it is "no use having too many, since the really popular groups don't even appear in all of them." On that note, they shared that the popularity from music shows is indeed low.

Meanwhile, one netizen wrote: "It is mainly the big-scale companies that have the privilege to select certain shows to appear in. Smaller rookie groups from mid to low-tier companies don't have much choice, so they are even grateful to receive a spot on 'The Show,' etc. When I think about that, there is nothing we can do."
Other reactions include:
"There's also 'Simply K-Pop' on Mondays, so it's actually everyday lol"
"I think the number of music shows helped K-Pop flourish globally though"
"I like it a lot"
"Yeah, but there are way too many fancams that come out now LOL"
"It's fine but it's sad that I can't see all of them, especially in person"
"They only promote for like 2 weeks now so..."
What are your thoughts?