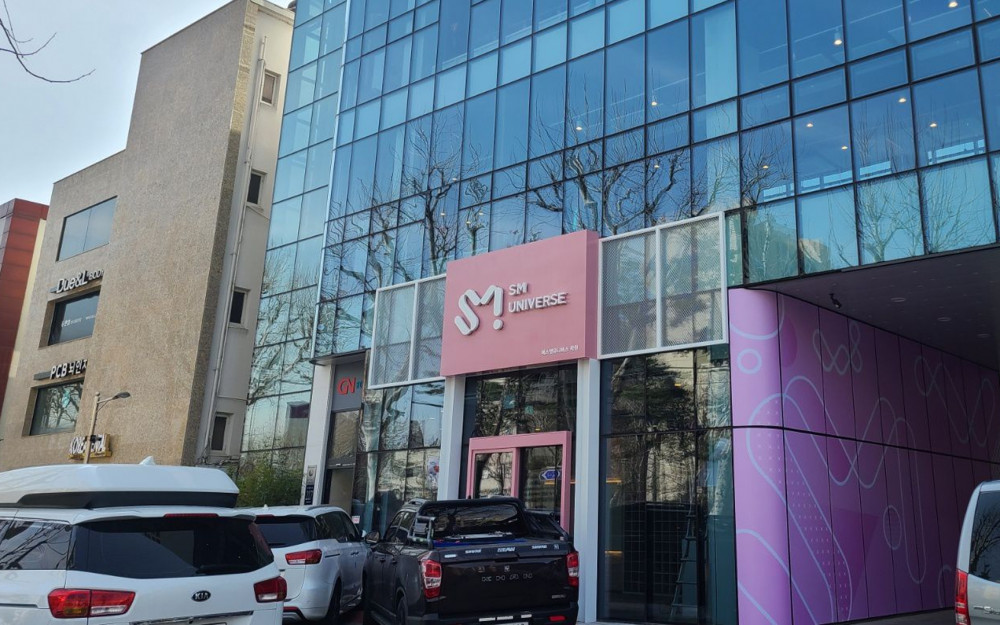 On March 14, it was reported that the first-ever 'SM Universe Academy' will begin its first term later this week on March 15.

As of March 14, the real estate industry reports that the SM Universe academy is located in Yeongdong-daero, situated behind Eunma Apartment in Daechi-dong. The academy is conveniently located near Haknyeoul Station and in close proximity to Daechi-dong Academy. The academy will occupy a total of 8 floors, with 2 below ground level and 6 above ground.
High school students with dreams of entering the entertainment industry can enroll in the 'SM Universe Academy,' a 3-year academy that provides specialized training in producing, vocals, dance, modeling, or acting. As an alternative to regular high school, students will focus on their chosen field, attending GED test prep classes in lieu of traditional high school courses.
Each semester, the academy will enroll 120 students, with 40 spots reserved for vocal majors and 20 spots for each of the other majors. Tuition for vocal majors will be 10 million KRW per term (~ $7,650 USD), while tuition for all other majors will be 8.8 million KRW (~ $6,733 USD).

Korean netizens were shocked by the hefty price tags of the courses. Netizens commented, "It's located in Daechi-dong in Gangnam. So It's clear what they're aiming for," "I feel like this is exploiting young kids," "They should let them go to regular school and go here as an after-school curriculum," "Wow, I would have gone to this academy if I was younger," "This is for rich families," "One semester is that much? This is like a luxury course only wealthy families will sign their kids up for," "I don't think the academy will guarantee that you'll debut with SM Entertainment," and "That's 10 million KRW per semester, that's not that bad...for rich people."