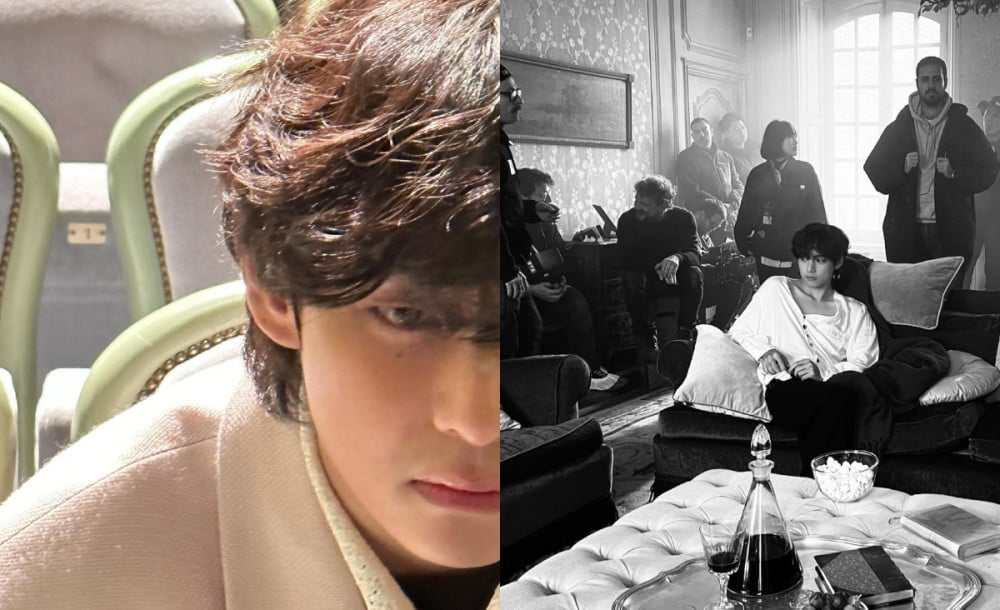 BTS's V raised excitement regarding his possibly upcoming projects by revealing a collection of unique, artistic photos on his personal Instagram.
On February 27 KST, BTS's V took to his personal Instagram to unravel a series of photos that were filled with his unique, artistic aura. From revealing half of his face in a close-up photo, a black-and-white photo of himself sitting in a room filled with unknown people, a photo of his back side with him sitting beside a window, and more, V raised excitement for a potential new project that he may be preparing for.
Look at some of V's photos below!


Netizens' comments included:
"So pretty!"
"The last photo is amazing."
"Omg, amazing."
"Insane. Look at the photos. Wow."
"Omg, what is this?"
"What is this, what is this? What kind of photoshoot is this?"
"When did he take these?"
"Omg, what are these for?"

"These photos are all so pretty."
"Taehyung-ah, these are all amazing, insane! They look like a movie."
"What kind of photoshoot are these? His aura is insane."