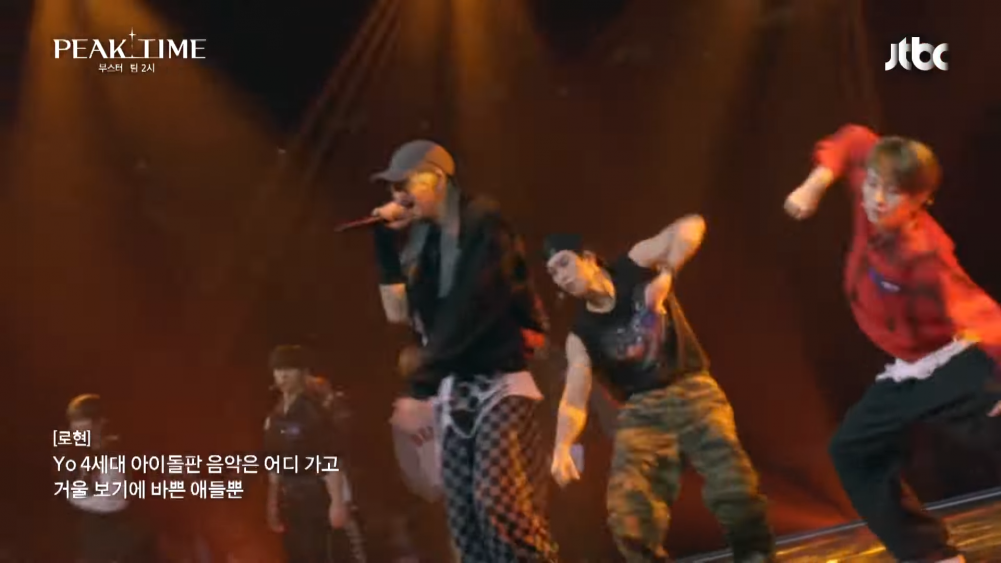 'Peak Time' is a new idol group survival show broadcast on JTBC with the purpose of giving idol groups that were unable to make it big another change.
Every year, dozens of new idol groups enter the K-pop industry with dreams of becoming the next big star. Unfortunately, with much competition and saturation in the market, it is difficult to stand out. 'Peak Time' provides opportunities to the groups that were unable to shine big due to various reasons.
The show has already garnered much attention with the immense talent of the contestant groups and also because of the candid yet feisty attitude of the judges.
While most of the groups competing on the show are receiving support from viewers, there is one group that is under fire for their performance.
Team 2:00 appeared on stage with much gusto and high spirit to perform the edited version of B.A.P's "No Mercy." While some were impressed with the team's performance, some netizens frowned upon the part where team 2:00 went to diss the 4th generation idol groups.
In the rewritten lyrics, team 2:00 sang, "Yo where is the music when it comes to 4th Generation idols? It's only filled with kids who are busy looking at the mirror. A clattering dance performed by nobodies without talent. The handsome bro who is no different from me. How does it feel to be beaten by an unheard-of group?"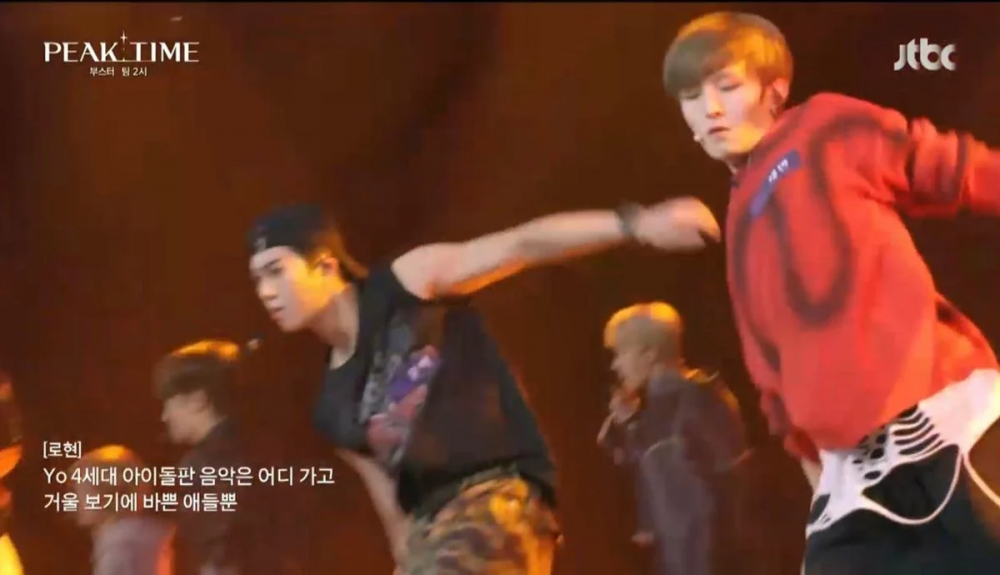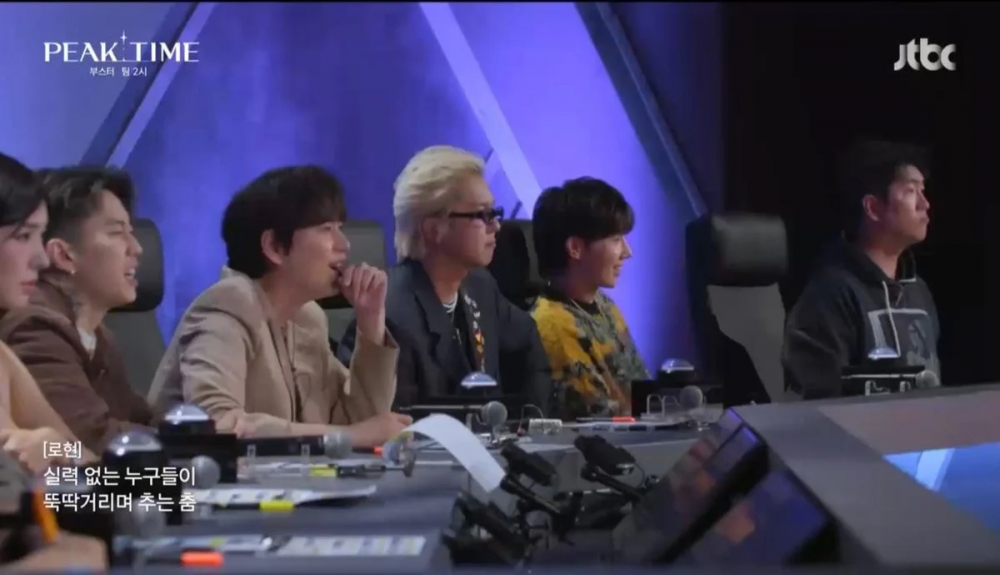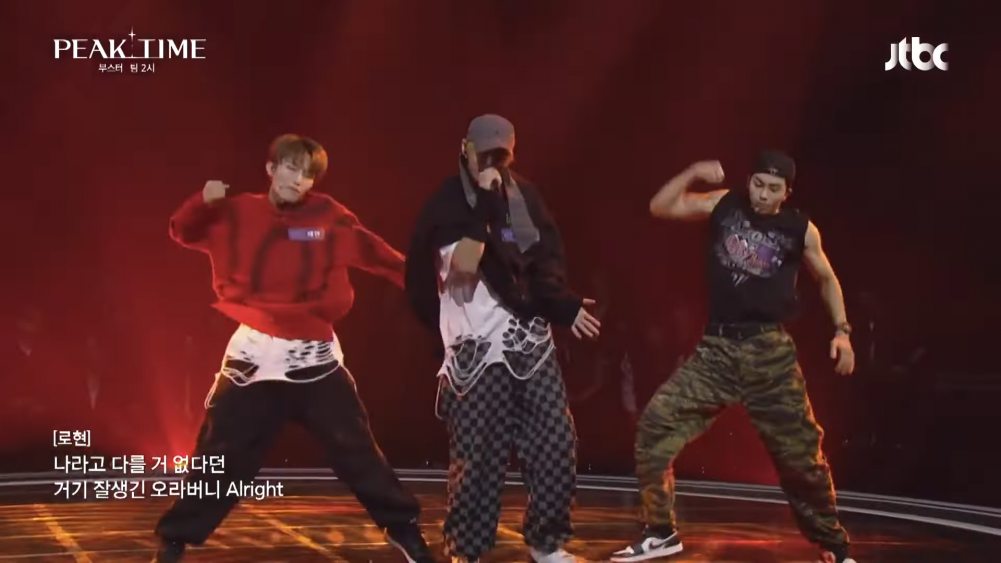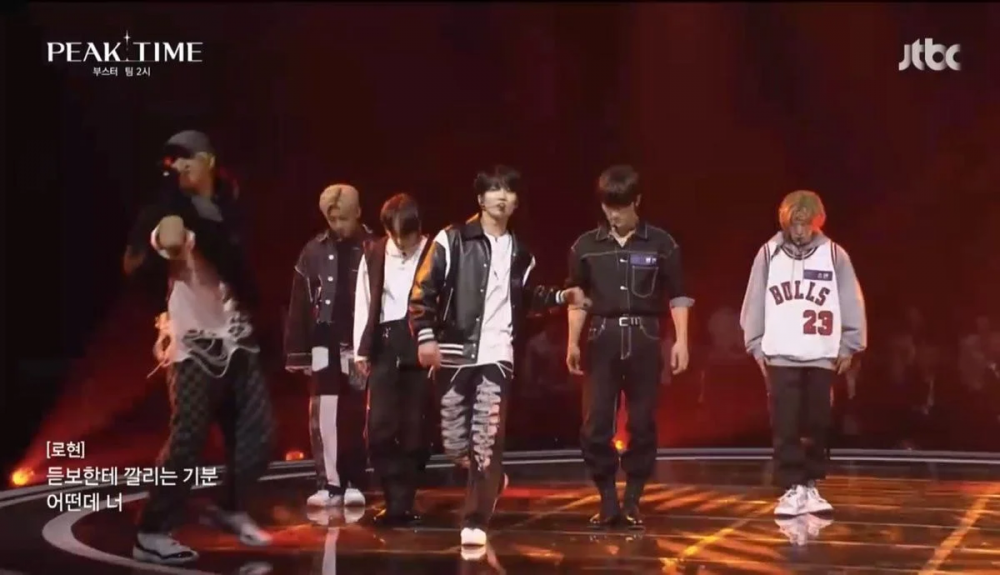 Korean netizens criticized that this group seems to undermine the hard work of 4th generation idol groups and pointed out that this team seems to seek clout. Netizens commented, "They succeeded in gaining clout for sure," "I have never seen anyone diss or curse others in order to succeed ever succeed," "I don't think there is anyone who thinks 4th generation groups are bad at dancing, maybe bad singing," "Oh man," "Did they write the lyrics themselves?" "4th generation idol groups work hard too," "Did they have to diss?" "They were the only team that wrote diss lyrics by the way," "I hope they see netizens' reaction to their lyrics and never do that again," "Who thinks 4th generation idols are bad dancers? They are really out of touch, lol," "There is a reason other teams didn't do a diss song," and "Tsk tsk, whoever wrote the lyric really wrote it badly."