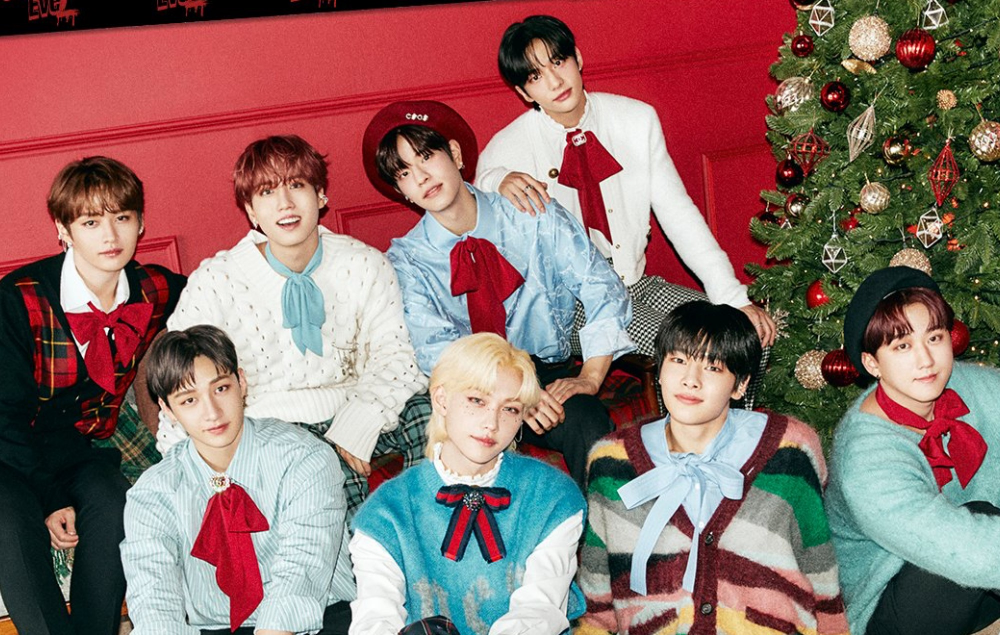 Christmas is here again! Are you as excited as I am? If you haven't already created a festive Christmas playlist, now is the perfect time to add some of these cheerful holiday tunes!
EXO - Miracles In December
We'll start with a classic. Released 9 years ago, and every year, whenever Winter/December rolls around, it's almost a tradition for not only K-Pop fans, but most Koreans to play this song. The emotions, angelic vocals, and expressions would always bring warmth on cold winter days.
Stray Kids - Christmas Evel
It's time to "jingle jingle jingle all the way" with Stray Kids with this fun, witty, and catchy song. If you want something more mellow and sweet, they also have "24 to 25" & "Winter Falls" off their Holiday Special Single Album, "Christmas EveL."
George & Chuu - Dear My Winter
Chuu can always melt anything with her sweet and soft vocals, but when she harmonizes with George, it becomes so heavenly you cannot stop listening to it. Their voices complement each other nicely; it makes you feel extra cozy inside.
Xdinary Heroes - XMAS
Are we even surprised that this song doesn't really have a festive melody? And instead, it has a hauntingly eerie rocker vibe, which is pretty cool. These heroes are always experimenting with their music and are constantly stepping out of their comfort zone. It's no shocker these rockstars won 2022 MAMA's Best New Male Artist & Best Band Performance.
Moonbyul - A Miracle 3 Days Ago
Her voice, vocal tone, and lyricism make this song a timeless miracle gifted to us by the angel herself. MAMAMOO's rapper showed the world that she is made of more than just rapping. She also has a very healing voice.
MAMAMOO - Memory
The vocal queens blessed us with this quintessentially Christmas song that just makes you feel all warm and fuzzy inside. Imagine just sitting in front of a fireplace with a cup of hot chocolate while watching the snowfall and having this playing in the background. Certainly a sweet and warm memory.
Billlie - Snowy Wish
Despite being a special seasonal track, the group did not leave out their lore and included it in this very fun and jazzy tune song, making fans very excited! The song will make you feel warm, even if it's cold.
TRI.BE - Santa For You
This rookie group, with vocals that are nothing short of excellence, gifted fans with a beautiful song that Santa could never provide: a beautiful song.
Taeyeon - This Christmas
Our queen Taengoo is always making magical songs with her heavenly and pure voice. She never fails to move her listeners with her soothing, relaxing, sweet, and powerful singing. She truly is the best at conveying emotions.
Taehyung's unique and romantic voice sets the mood for every song and gets listeners to immerse themselves in it. He has a gift for making people feel special with his talented singing.
BTS Jimin - Christmas Love
Who else, if not Jimin, who has the voice of an angel, would bring us the biggest Christmas joy? This is more than a Christmas song; it's a forever beautiful masterpiece you can play all year long!
BTS - Crystal Snow
One of my personal favorites, this song always feels so magical, especially when played during a snowfall. Forget the cold; you will feel something warm inside of you and just pure happiness with this song.
TWICE - Merry & Happy
Every TWICE song is bound to be addictive, even if it is just a seasonal song. These girls make it feel like it's Christmas every day.

Lee Mujin & Heize - When It Snows
Them being on a song together requires some trigger warning because my heart could not handle such talent and insanely gorgeous vocals.
TXT - Sweet Dreams
TXT's soulful rendition of this healing and soothing song is evident not only in their voices but also in their expressions and their eyes, making it an even more powerful song.

Ailee & WheeIn - Solo Christmas
When you put two vocal queens together, you'll get a beautiful masterpiece. The blend of the two magical voices and delicate emotions will make listeners feel very relaxed.
SEVENTEEN- Power of Love
SEVENTEEN is always spoiling fans with endless gifts, and of course, they comforted fans with a very warm Christmas present.
WEi - Gift For You
Christmas came early for Rui (WEi fandom) with this early Christmas gift for you! As if they haven't been gifting fans with their talents and visuals all year round, but of course, they had to gift a special gift this holiday season.
NCT Dream - Candy
Dream truly gave us the sweetest gift with their winter mini album and this super fun remake of H.O.T's Candy, with a Christmas twist. Other SM artists such as Super Junior and others have done a remake of their sunbaenim's popular song before, but Dream did it the best.