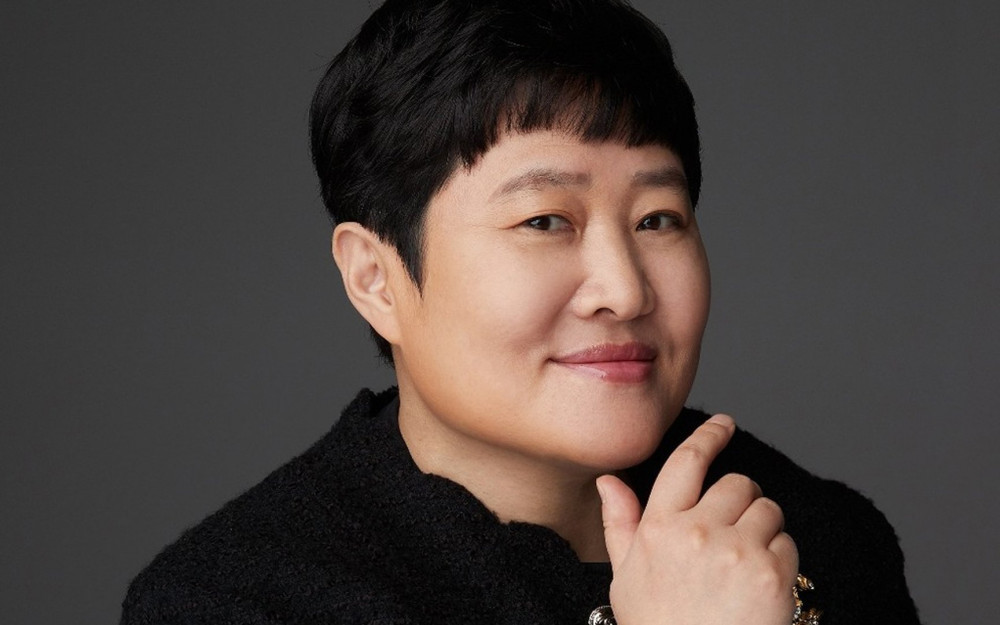 On November 30, Dispatch revealed Hook Entertainment CEO Kwon Jin Young's lavish spending using the company card while she pressured Lee Seung Gi to use his personal funds for his meals.

Dispatch revealed that Kwon Jin Young spent billions of KRW (millions of dollars) through the company card. According to the news media outlet, CEO Kwon Jin Young spent around 2.8 billion won (~$2,125,293 USD) from January 2016 to July 2017. Kwon Jin Young's company fund usage included personal travel expenses with her acquaintances, purchase of luxury goods, visits to restaurants, games, and more.

In addition, Kwon Jin Young set her yearly salary as 2.6 billion won (~ USD 1,973,487) and registered her younger sibling as a fake employee to take an extra 400 million won (~ USD 303,591). In particular, the spending report of Kwon Jin Young revealed that she had gifted her mother and a Louis Vuitton employee with 5 million won (~ USD 3,794) and 10 million (~ USD 7,588), respectively, using the company card. The combined amount of company funds used by Kwon Jin Young's mother adds up to around 103 million won (~ USD 78,162), and the Louis Vuitton employee's use of the company funds added up to more than 108 million won (~ USD 81,956).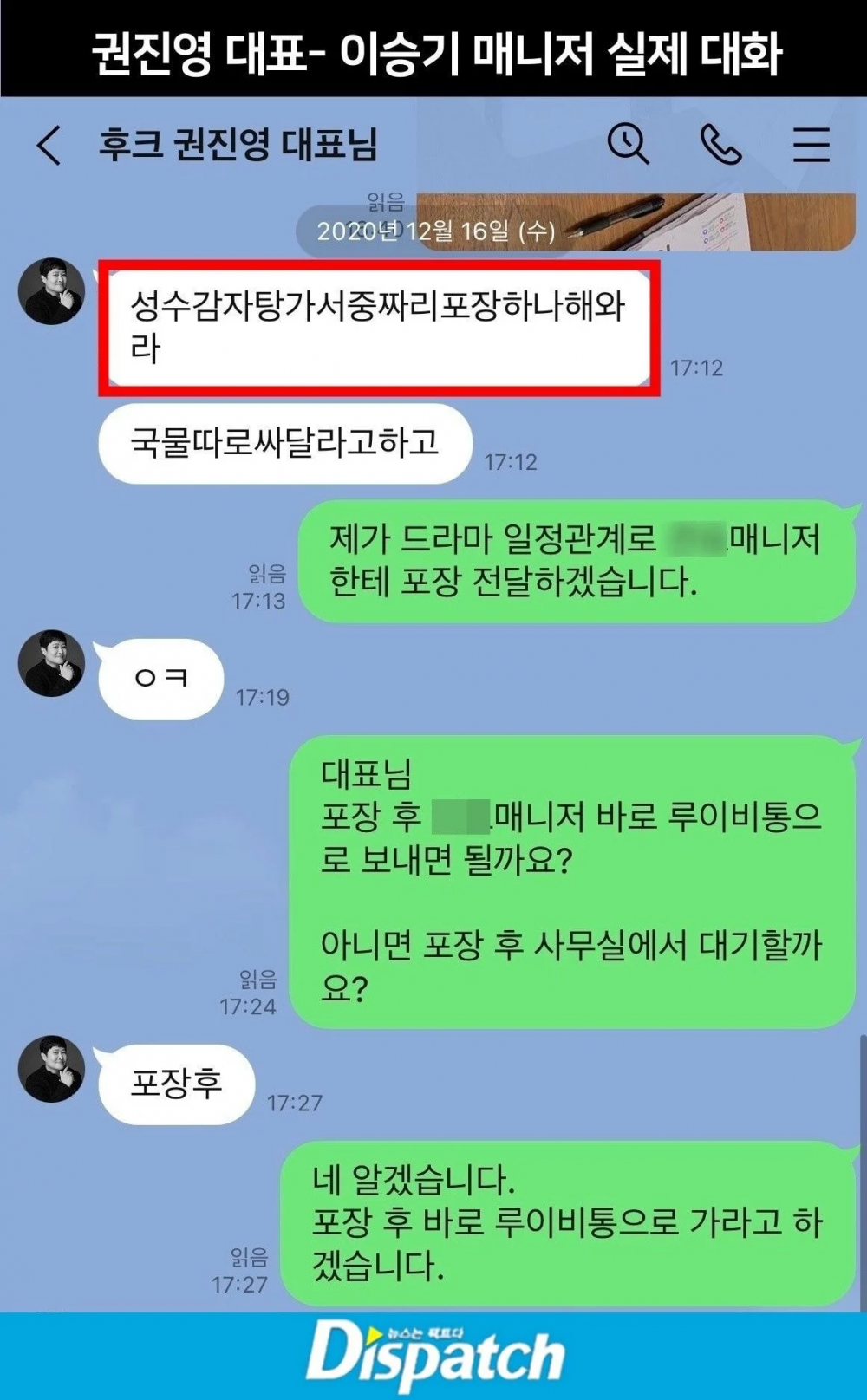 There were various social media posts created by the CEO and her family members. They were seen living luxurious lives and hanging out at the Louis Vuitton VIP lounge. In one Kakaotalk message conversation with Lee Seung Gi's manager, Kwon Jin Young would order the manager to deliver food directly to the Louis Vuitton store.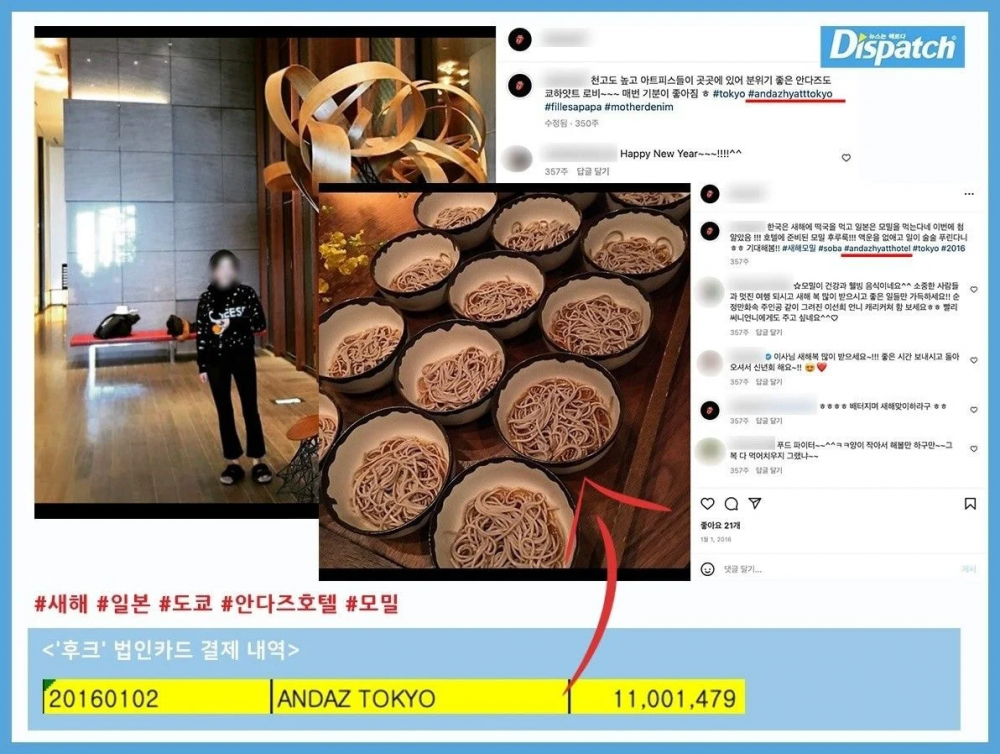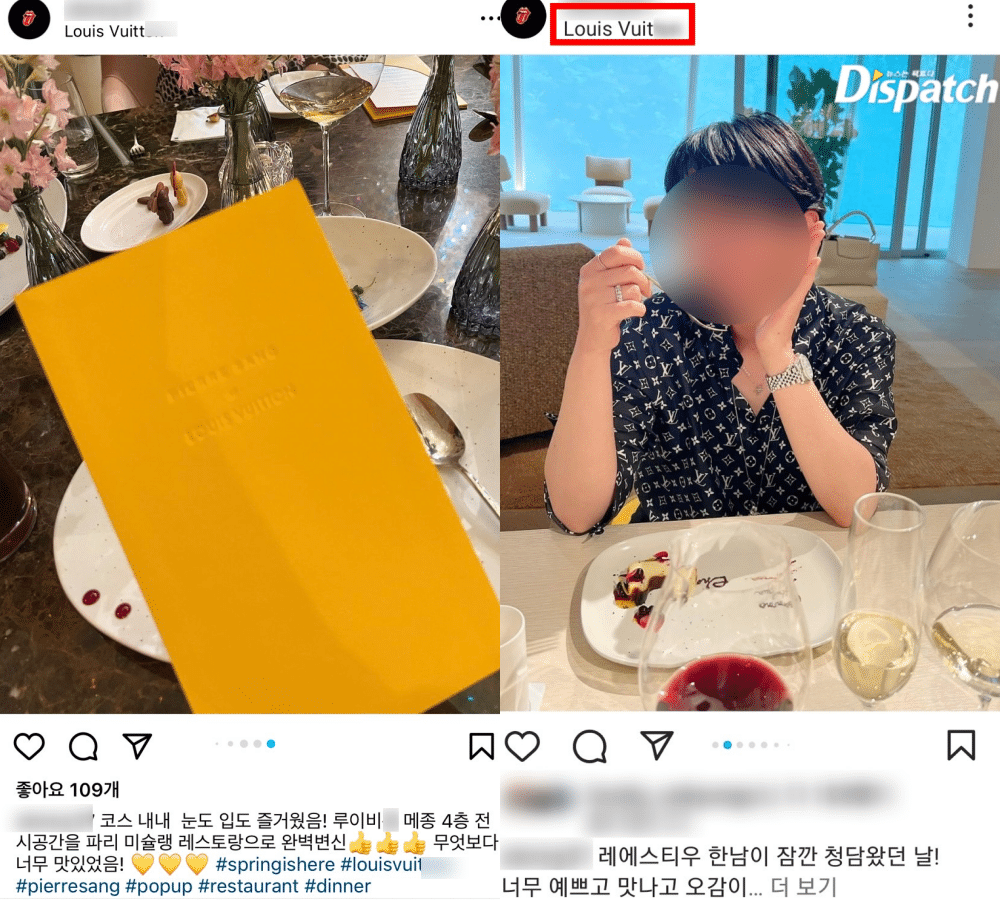 Much of the spending on the company card was shown to be personal usage and was linked to various social media posts boasting the luxury life CEO Kwon Jin Young and her family and friends lived using company funds.
What brought further shock to netizens was that other Kakaotalk conversations revealed that the CEO was pressing Lee Seung Gi's manager to be frugal in their spending of the company card. Even when purchasing food for Lee Seung Gi, his manager had to face criticism from the CEO. The CEO would often tell Lee Seung Gi's manager to convince the singer to use his personal card instead of the company card for purchases.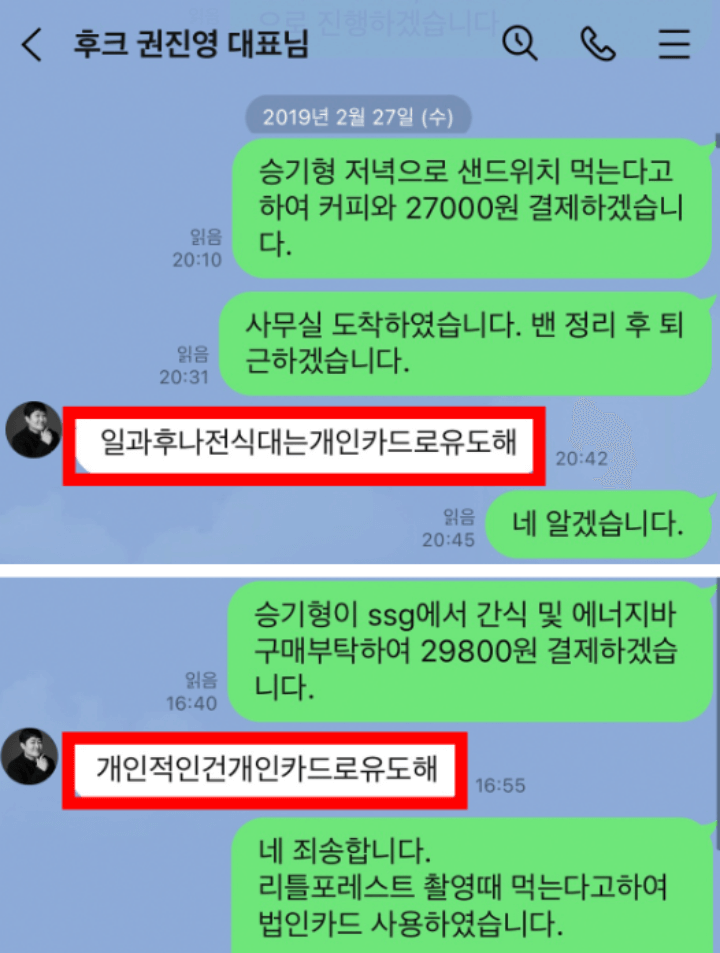 Lee Seung Gi's manager would report to the CEO how much he spent on food. When the manager reported, "I will be spending 27,000 KRW (~20.99 USD) for coffee and sandwich because Lee Seung Gi said he wants dinner," the CEO would respond with, "Convince him to use his personal card for food expenses before and after work" and "For personal purchases, also convince him to use his personal card."

Korean netizens sympathized with Lee Seung Gi as he wasn't even able to eat proper meals while working with his company card when the CEO was spending billions of KRW on luxury goods with her company card.
Netizens commented, "That money she spent is all of Lee Seung Gi's money basically," "Even the Louis Vuitton employees hate her cause she would bring or deliver food to the store," "She is human trash," "How can she use the company card like that?" "Wow, this is making me curse," "She was spending all that money but being so frugal when it comes to Lee Seung Gi spending money," "Hope she gets punished," "Why did she give the Louis Vuitton employee 10 million KRW? What's their relationship?" "Her family is so crazy," "They really should investigate the company further," "She's so crazy," and "Hope she goes to jail."