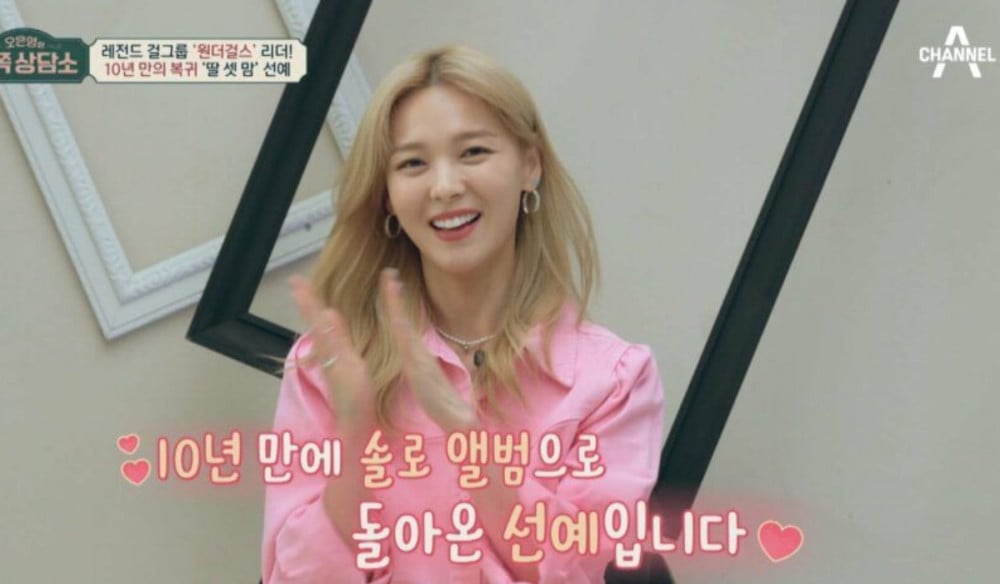 Sun revealed her thoughts on withdrawing from the Wonder Girls on the September 2nd episode of 'Oh Eun Young's Golden Counseling Center'; this is how netizens are reacting.

Shortly after Sun opened up about withdrawing from the Wonder Girls in 2015, netizens gathered in a popular online community and shared their reactions. Some of the comments are:
"I was a fan of Wonder Girls and will continue to be their fan. Fans all knew how much Sun was going through after everyone but her grandmother passed away in her family. I hoped there would be the day Sun would just open up about her thoughts candidly and I think it was this episode. I was honestly thankful that she said she would have communicated better if she was her current self back then. I wish the best for her."
"I know what it feels like to lose your goal or motivation. I recently lost my grandmother and I was petrified. It felt like I lost what has been driving me."
"Well, I'm just sad that she didn't think she'd be happy even if she became more famous or rich. Like, I was expecting there will be more than those reasons behind her choice to be on stage...Being an idol is different from other jobs. Fans are giving their hearts to their idols and supporting them as if their idols' success were their own. But her saying the support and hearts of her fans weren't enough to keep her performing makes me just sad."
"You won't know unless you experienced your close family member just departing. I can't say I completely understand her but I can at least say I'd know what she's been through after losing my sister."
"Lol, real fans don't blame her. It's just locals who don't know the details and her antis still talking bad about her departure."
"It's true that many fans are wanting her to do well. But many of them also don't want to bring this up every time she comes out. It's not mutually exclusive."
"So I understand her departure. Then why did she come back? I guess being a celebrity is the best job to have after all."
"It's her life. She can do whatever she wants to do."
"I hope she could stop bringing this up. None of the other members are continuously talking about their Wonder Girls days. I know she can sing and she's talented. She can succeed without talking about her past."

What do you think?