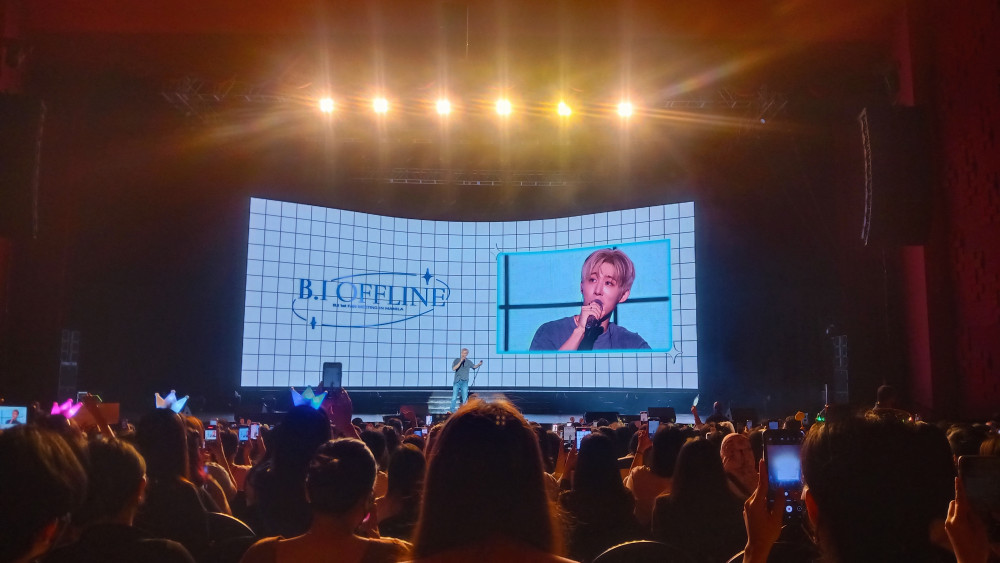 On August 27, B.I held his first-ever solo fan meeting 'B.I Offline' in Manila, Philippines. The fan meeting was supposed to be just one show, but due to high demand, B.I added another show before the main fan meeting at 7 PM.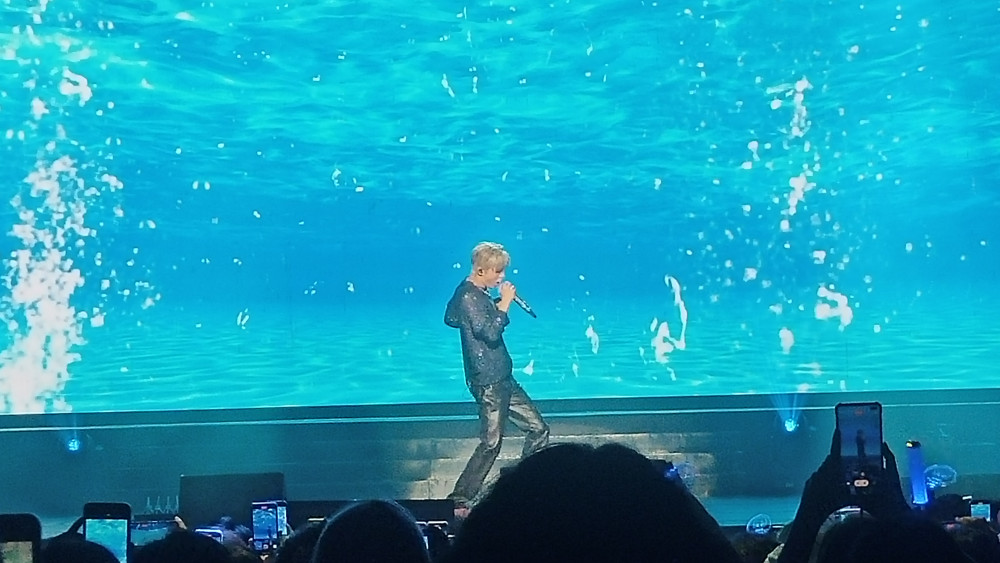 'B.I Offline' in Manila was the final stop of his fan meeting tour in Asia, and he expressed excitement about having fun and excitement with his fans. Loud screams erupted as B.I took the stage in a black mesh, see-through shirt at the New Frontier Theater. B.I then began to perform "Waterfalll," energizing the audience by rocking the stage during the dance break. He then performed the laid-back song "illa illa" with his emotive voice. The show became even more enjoyable as the audience sang along with B.I during the "illa illa" part.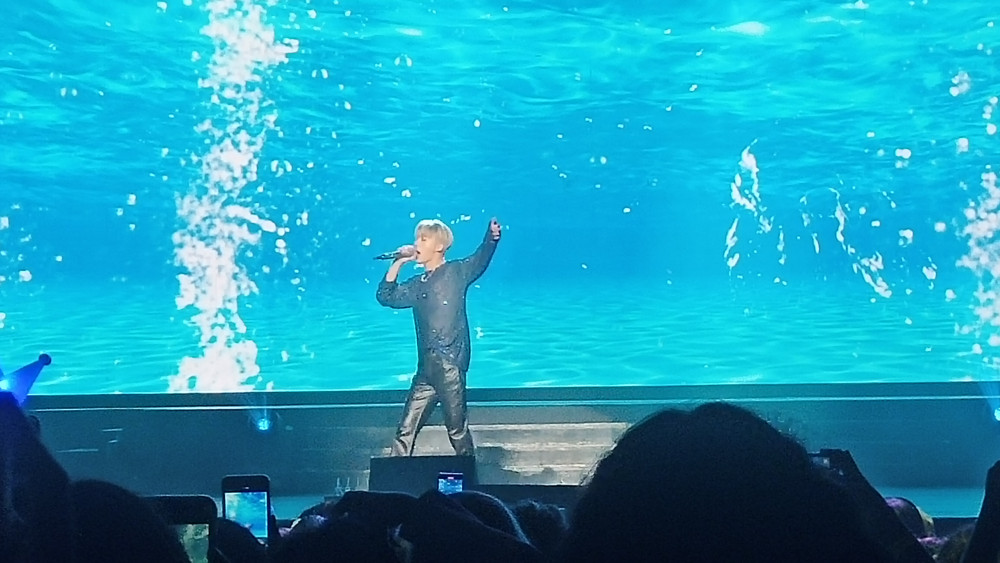 Before moving on to the next set of songs, there was a Q&A segment in which B.I answered some questions.
"It's been a long time; thank you for waiting for me. I'll make sure to come back here," he said.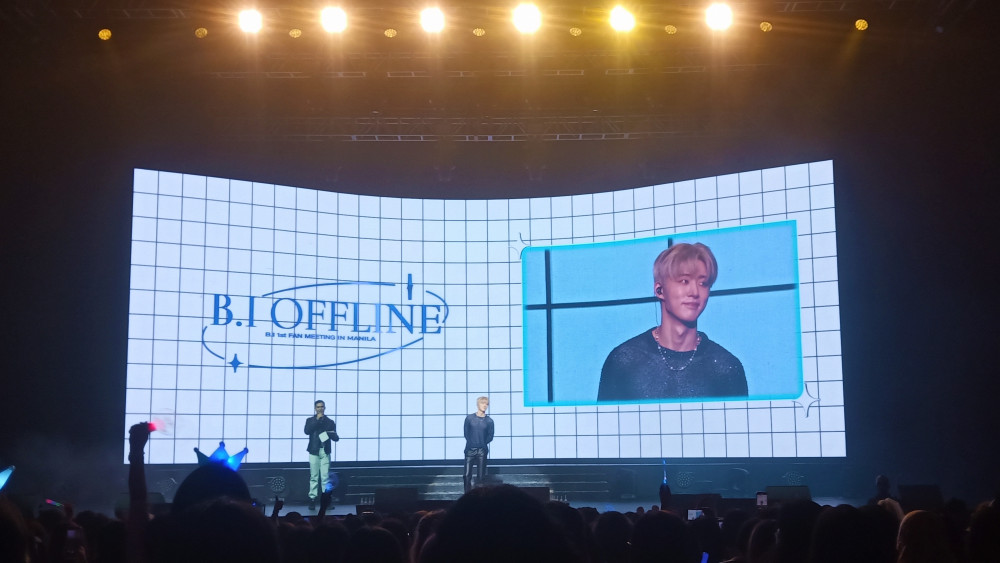 B.I then played the "Mystery Box" game, during which he stated that he is not scared at all because he has played the game numerous times. If B.I is unable to guess the item inside the box during the game; he must perform a penalty that will be displayed on the screen. Fans don't care whether B.I correctly guesses the item; they just want him to do the penalty. Some of the penalties include him slaying every move he did while dancing to IVE's "LOVE DIVE," NewJeans' "Attention," Red Velvet's "Feel My Rhythm," and aespa's "Next Level." He also did "Woo to the Young to the Woo," a popular line and move from the hit K-Drama series 'Extraordinary Attorney Woo,' where he made and did his own version of it, going with "I-D" (his fandom name) and "B-I" instead.
Clad in a gray suit and jeans, B.I returned to the stage with his fiery performance of "Flame," followed by his sultry voice as he took the stage with "Lover," making the audience feel the R&B vibes B.I was delivering while performing the song.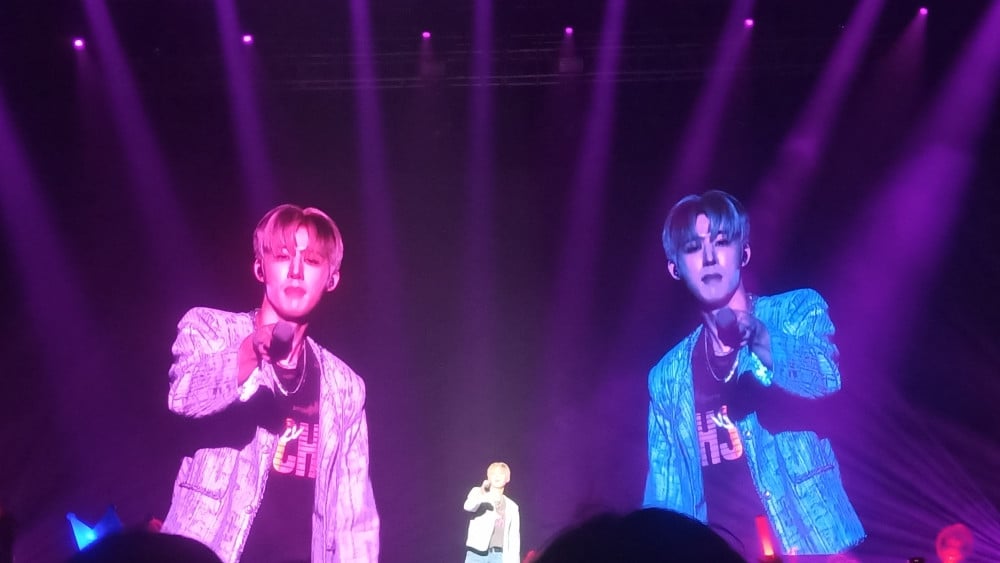 After that, fans went on a date with B.I, playing the "Date Balance" game. B.I cutely wore the duck outfit as well as the traditional Korean hanbok, displaying his princely charms, during the games at both shows. Fans were brimmed with smiles as they had a great time playing the game, which ended with B.I saying, "I love you 3000," and "I want to take you to my house," in Filipino, English, and Korean.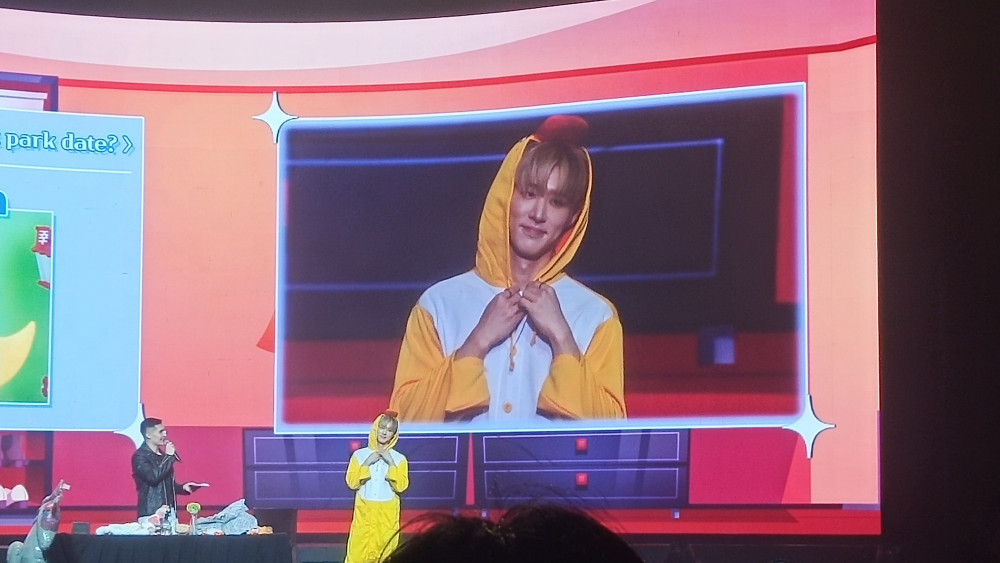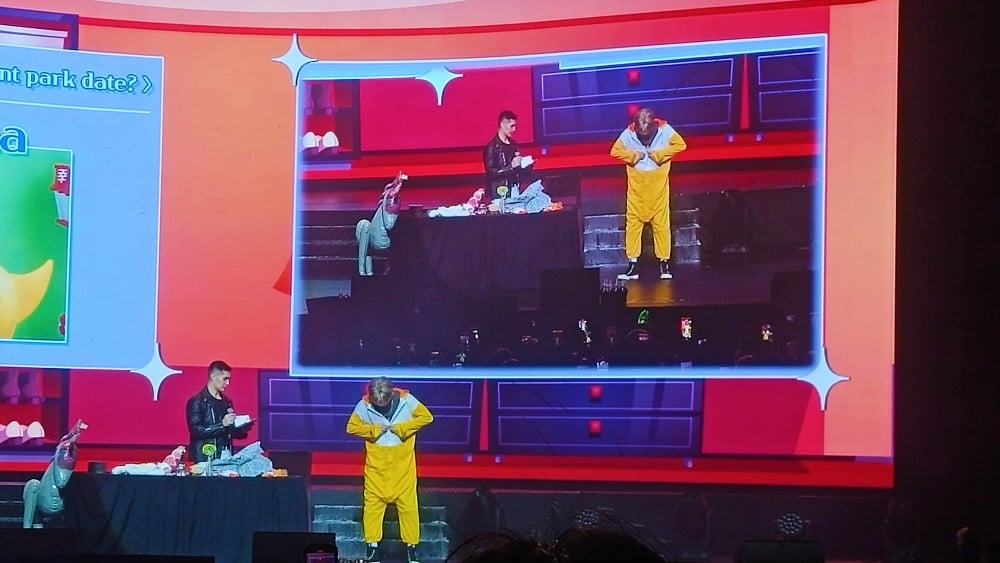 The next song on B.I's setlist is "BTBT," his most recent collaborative single with DeVita and Soulja Boy, in which he showcased his soothing vocal prowess as well as his outstanding raps, creating groovy vibes at the venue. Following that was the fan-favorite anthem-like track "COSMOS," which left a lasting impression and memory that everyone wants to listen to live again and again.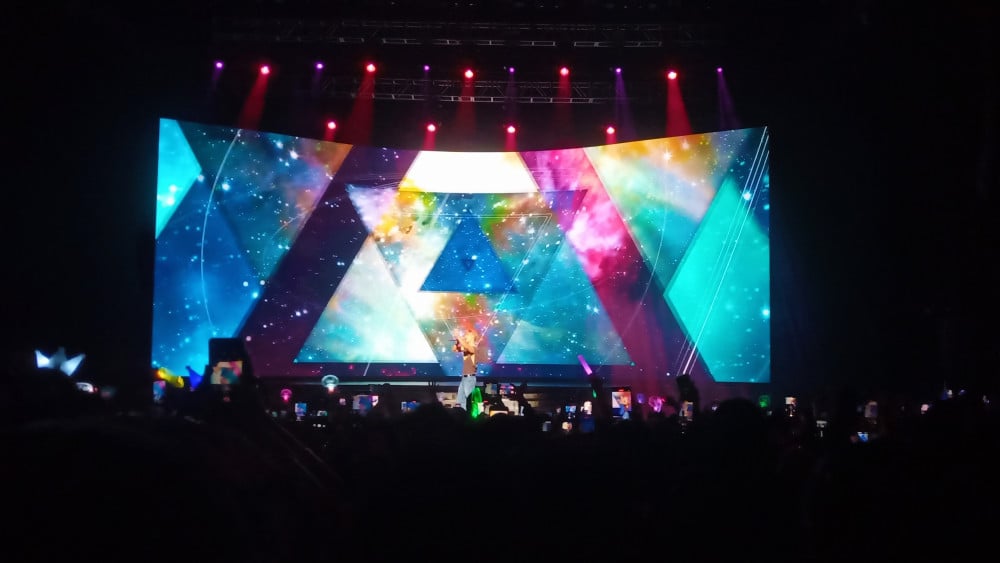 Filipino fans created a special video for B.I that was shown on the big screen for the fans, and B.I himself to see, showcasing the projects they completed for him. The fans even created a song to welcome back and dedicate to B.I, which touched many people's hearts. "There's no need for you to find us... Because we will always come to you first. Thank you for finding your way back to us," Filipino IDs shared.
"I was told some unfortunate news about someone who should've been here tonight. Out of respect for the privacy of the family, I won't say much more. The next song is called 'Re-Birth.' I dedicate this song for her," B.I said before performing the next track on the setlist, "Re-Birth." B.I sang the song's deep, meaningful lyricism, calming the audience's souls.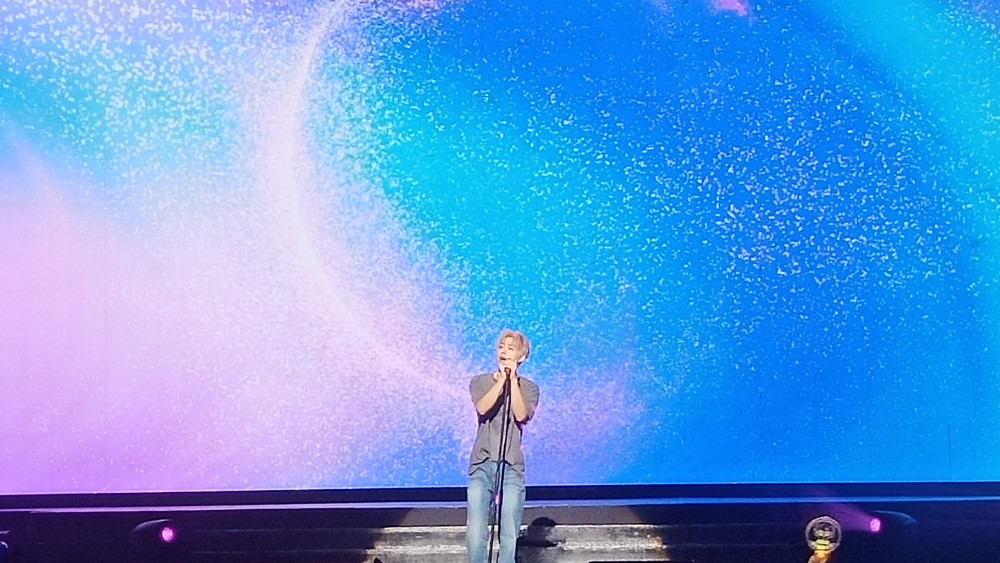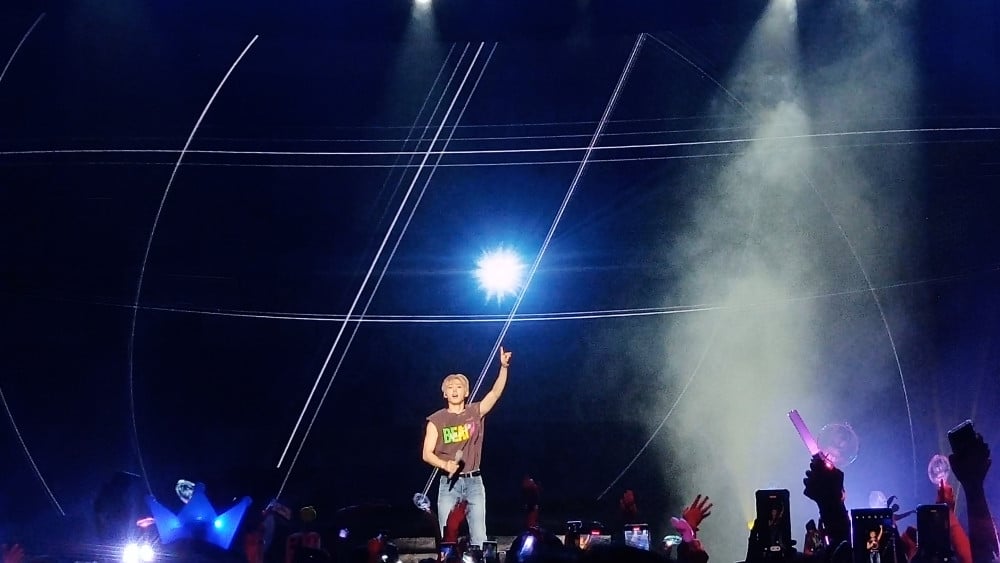 B.I concluded the fan meeting with "Remember Me," an excellent icing on the cake that brings the event to a close.
Regarding his next album, B.I stated, "My next album will come out soon; I really did my best, so please look forward to it."
B.I's fan meeting in Manila was presented by Three Angles Pro.