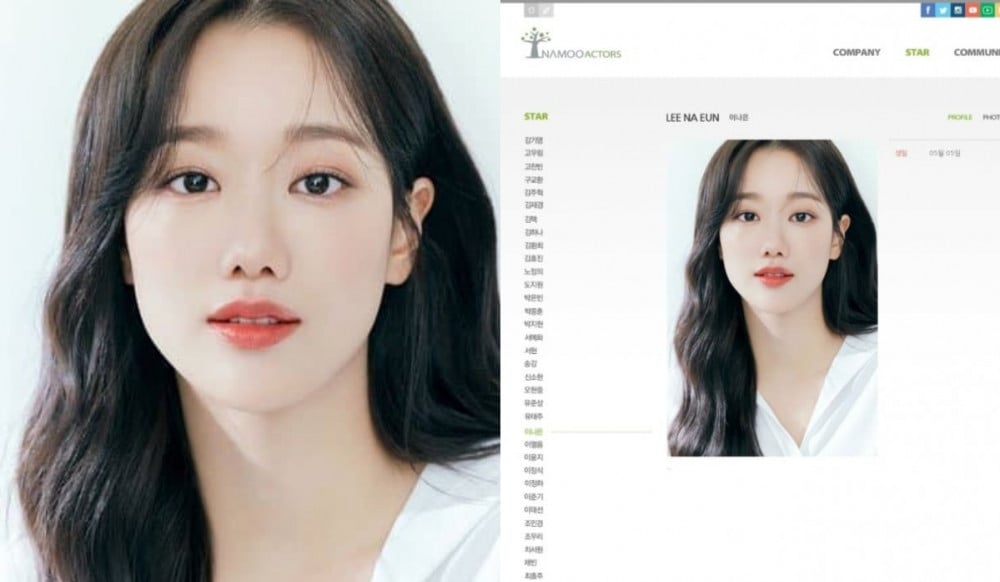 Former April member Naeun is getting ready to return to promotions under her new agency, Namoo Actors.
On August 17, netizens noticed that Namoo Actors had added former April member Naeun to their official web page as an artist in their company, gathering attention. In particular, one netizen took to an online community forum and created a post titled, "Lee Naeun must be coming back." Here, the netizen included several profile photos of Naeun, which had been added to the list of stars included on Namoo Actor's official web page.
The inclusion of Naeun to the list of Namoo Actor's "stars" raised anticipation for her comeback as an actress, following the disbandment of April.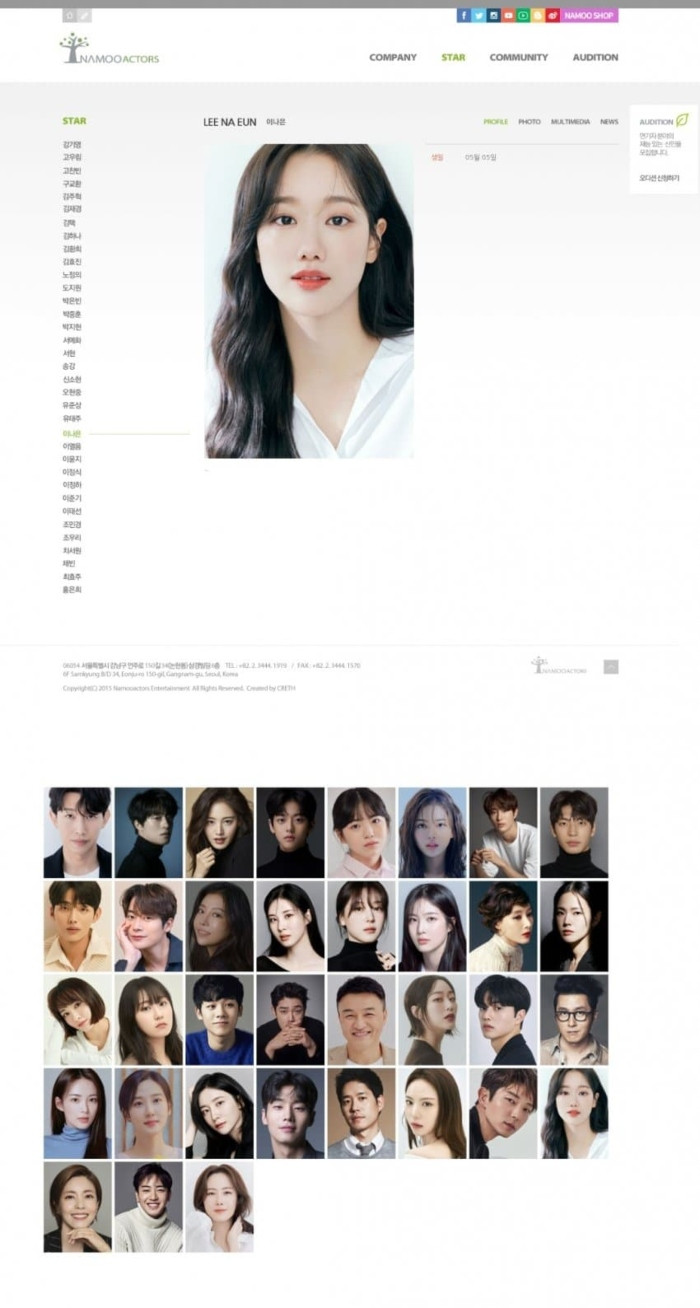 Netizens commented:
"She is super pretty."

"What about Hyunjoo..."

"There is no reason for why she can't come back!"

"I look forward to her activities as an actress~"

"She didn't even do anything terrible, just let her act."

"Her talent is too much of a waste to just live like a non-celebrity."

"I guess you have to be born with the right face [to do well in life]."

"To be honest, I feel like [April] would have disbanded anyways, so I think returning solo, she will be so much more successful than before even with the [bullying] controversy."

"I think she can do well if she just finds a good role and gets praised for improved acting."

"I did expect her to act, but Namoo Actors was a bit unexpected."