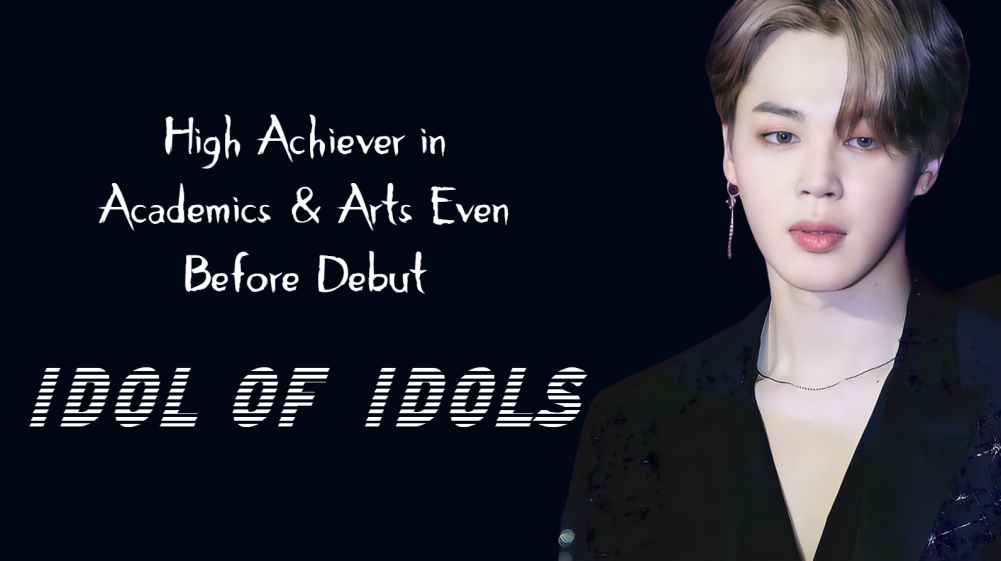 Jimin is considered among the top idols in the K-pop industry, highly praised for his beautiful dance that dance professionals term as "impossible to copy" or one that "cannot be taught." This is because of his diverse background in dance training, having studied different genres of dance. He then picked the unique elements of each of the dance genres and fused them together to form his own distinctive style. Jimin is also highly praised for his unique vocal tone, color, and range that enables him to hit some of the highest notes possible that many singers would not be able to hit, especially male singers. For this reason, he has become a role model to many junior idols, all striving to be performers of Jimin's level because he has become the industry's standard. He is, in fact, an irreplaceable member of BTS, as previously detailed by IZE Magazine in an article on why he is the idol of idols.
However, Jimin did not become a success story overnight. He was always a star, even during his school years before his debut. He had both the passion and skill/talent for dance from a very young age, training tirelessly in different genres, some of which were not easy to learn. The article below details his journey with dance and shows how exemplary he was in school and how he took on numerous challenges just for his love of dancing, with his dance school director giving glowing recommendations to him.
Moreover, he was also a top student in academics, and his brilliant academic performance helped him to get a scholarship to attend the Busan Arts High School, where he majored in modern dance studies. Below are also some articles mentioning Jimin's genius nature as a student and how highly revered he is when it comes to academic matters to date, so much so that Korean media highlights his words of advice to students sitting for college entrance exams!

As such, it is no surprise that Jimin was mentioned by ELLE JAPAN in an article on Korean idols who have been at the top even before their debut. In fact, Jimin is mentioned in the article's title, further showing how much he stands out even among the select few idols mentioned in the article.
The publication that was made on August 10, especially mentions academics and artistic activities like singing and dancing as the areas where the mentioned idols achieved highly even before their debut.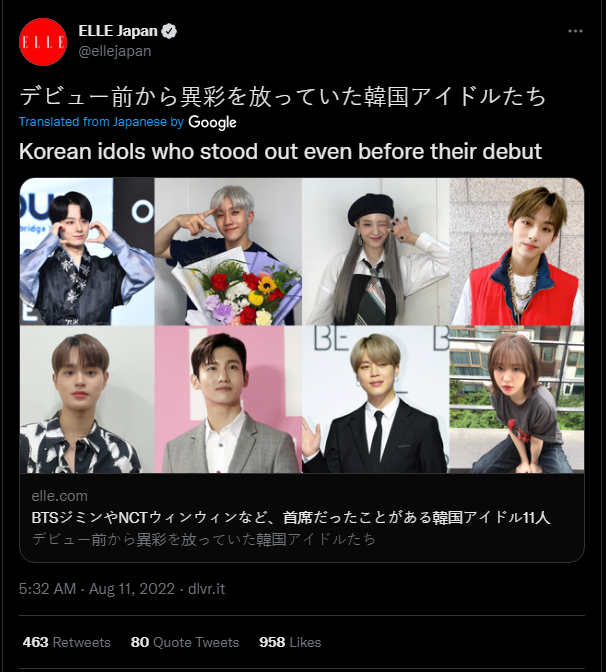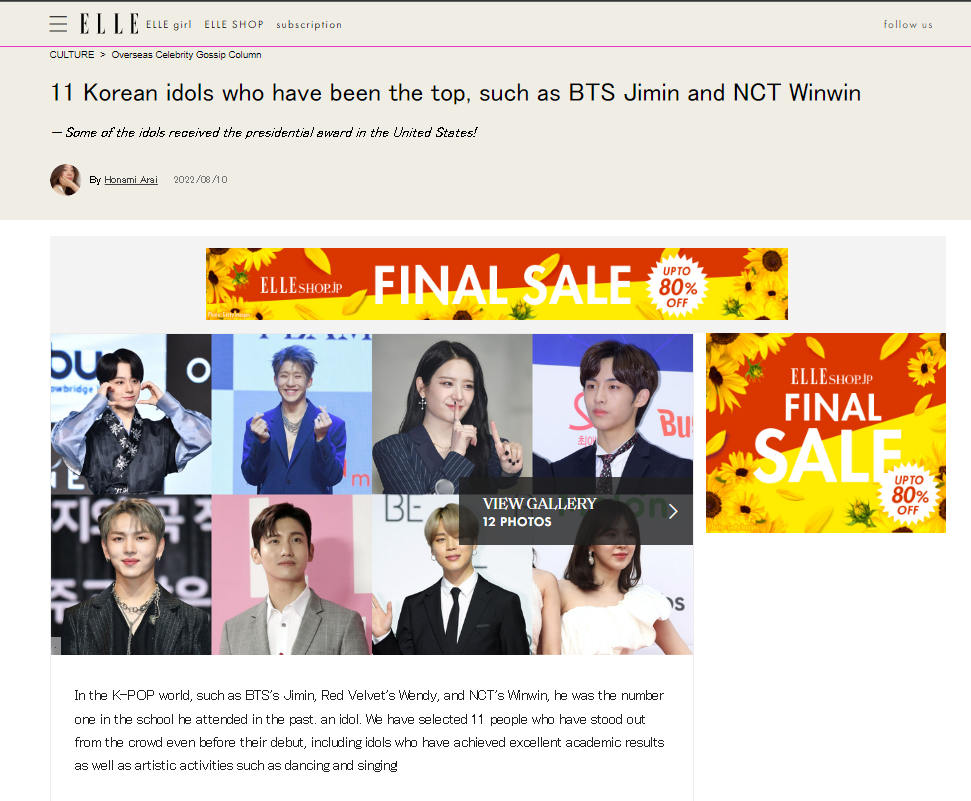 While speaking about Jimin, the author introduces him as being famous among the top Korean idols.
The author then goes further to mention that he entered the dance department of Busan Arts High School as the top student in his class and mentions how Jimin took on the difficult task of specializing in modern dance since it was a different genre from what he had been exposed to previously. It was also a challenging task for Jimin to learn the "idol dance" because it was also different from his modern dance training.
Nevertheless, Jimin excelled beautifully, and as the article puts it, 'today he fascinates the audience with his beautiful and supple dance and has become a role model who is admired by many of his juniors, and they aim to become an idol just like him.'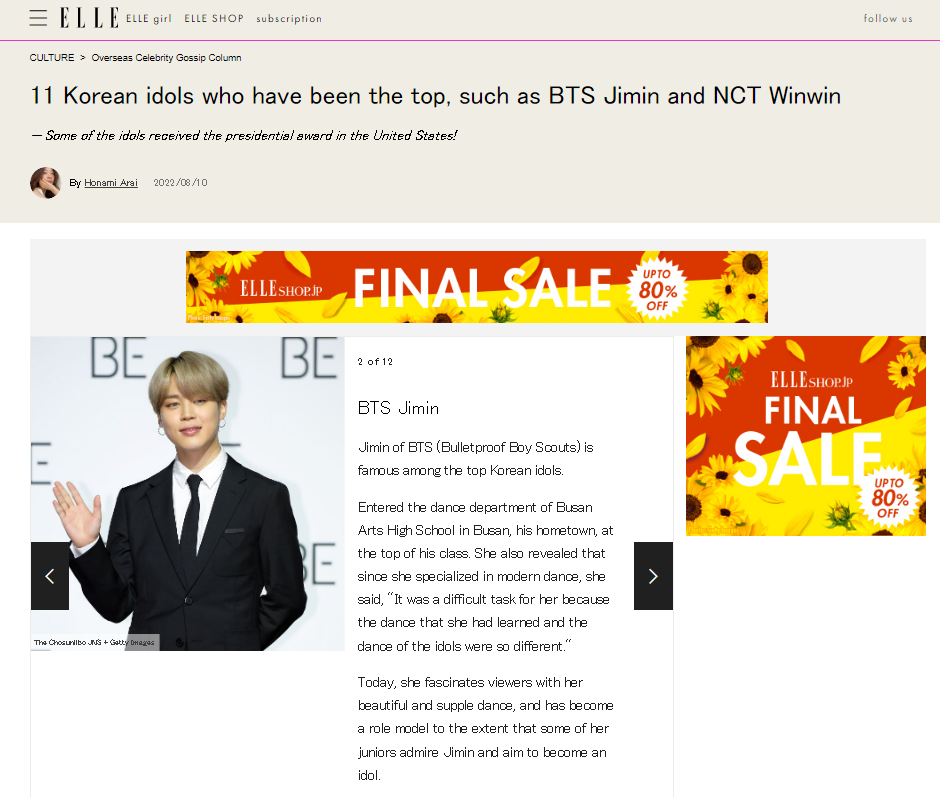 Jimin was born to be a star. He has been shining since before he became an idol and later achieved the kind of worldwide superstar status that he enjoys now. This is why he excels highly in his profession as a performer because he already had the star quality even before he had the opportunity to showcase his talent to a wider audience all across the world.