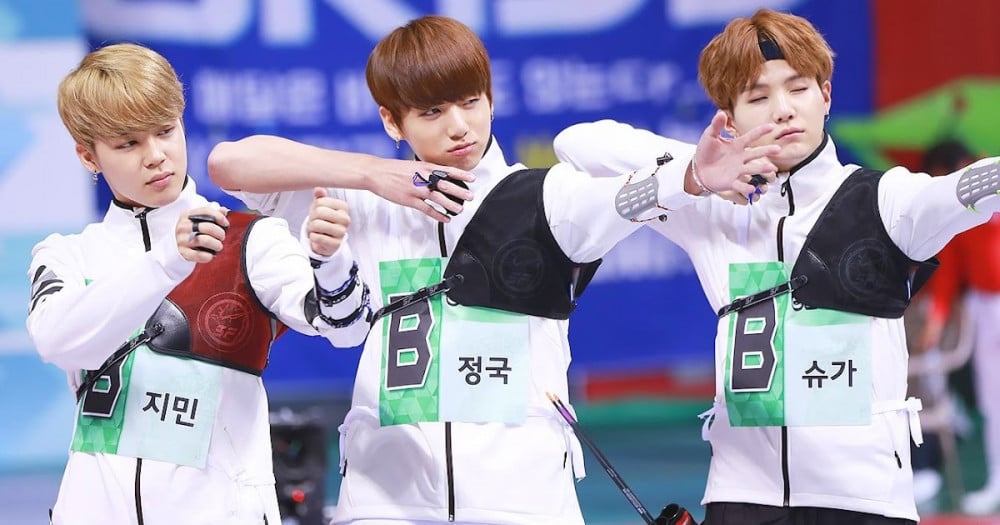 The "ISAC" or the "Idol Star Athletics Championships" is a sports competition that brings together talented idol stars from all over the K-pop world. Fans get to see the athletic prowess of some of their favorite stars, but what is better than that? Being able to see their comical and stress-free side! Here are six games fans would rather see at "Idol Star Athletic Championship!"

1. Sticker Game: How easy is it to lay flat on the ground? A lot easier said than done. Previously seen on SBS "X-Man," imagine the amount of fun the idols and fans would have just watching each other wrestle to be the one to lay flat on the ground!
2. Water Monkey Bars: Try to play any game surrounded by water, and you'll get entertainment for hours on end. Testing one's ability with strength and stamina, who do you think would win the water monkey bar games if they were to participate?

3. Pillow Fight: Pillow fights are a classic game of fun for anyone and everyone! Imagine the amount of stress relief the idols would get if they were to participate in this game. Surely a game of balance!
4. Blow out the Candle: Imagine the number of memes that would come out from this game alone! Putting on stocking over your face and trying to blow out a lit candle is a lot harder than it actually looks!
5. Whisper Challenge: Anyone who has watched this game before cannot help but laugh. Another form of charades, the whisper challenge, tests your knowledge of being able to read lips.

6. Bean Boozled: A game of probabilities, who will be the lucky ones and who will be the unfortunate ones? With flavors such as earwax, toothpaste, dead fish, popcorn, and cotton candy, imagine the reactions fans would be able to see from this game!
For entertainment to be at its best, it should be fun not just for those who are viewing the program but for those who participate as well. Surely without a doubt, these games would also serve as a stress reliever and a time to just let loose for many idols!