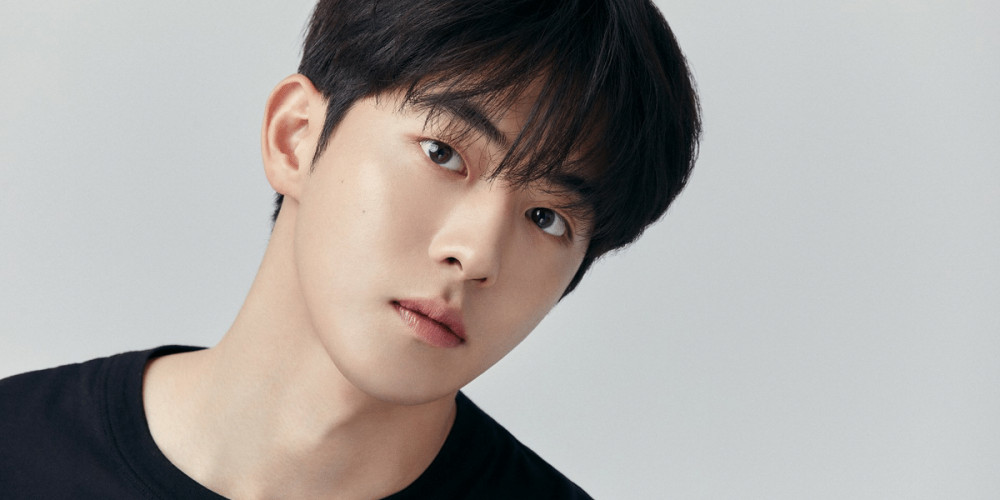 Nam Joo Hyuk's agency, Management SOOP, has responded to the latest developments in the actor's alleged school bullying accusations.
Previously, a third anonymous accuser claimed that Nam Joo Hyuk and his friends "cyber bullied" them. YouTube reporter Lee Jin Ho allegedly investigated the "bullying" which took place in 2012, and claimed that Nam Joo Hyuk did not actively partake in the supposed "bullying", but that he was in fact present in the Kakao Talk chat room where bullying took place.

On July 6, Management SOOP responded with the following statement:
"Hello, this is Management SOOP. We would like to respond to the latest reports regarding actor Nam Joo Hyuk.
First, we would like to clarify some details regarding the second accusation which surfaced. After confirming the truth with the actor himself as well as various other channels, we have learned that the second accusations made are entirely false.
Next, regarding the recent news of the Kakao Talk conversation, these news reports published only excerpts of the conversation without any explanation of the situation or context of what happened before and after, and they fail to capture the full story. The reports that Nam Joo Hyuk attempted to offer a belated apology to the accuser are completely false.
Furthermore, the story surrounding the Kakao Talk group chat room conversation involves numerous individuals and is an area with complex, personal situations. As some media outlets reported, this issue was already resolved by the school when the problem arose through apologies to and from both sides. Thus, we believe that it is inadequate to publicize every facet of the situation at this point in time through the media. The truth regarding this matter will be revealed through additional measures of legal action soon. We also express dissatisfaction at the media outlet that published details of this particular event one-sidedly without a single attempt to verify any of the information from our side.
Finally, we beg of you. Currently, several accounts of anonymous accusations which have been raised without clear evidence are being reported by the media as if there is factual information within them. As a result, it is becoming increasingly difficult for Nam Joo Hyuk and the agency to prove that the actor is innocent and such accusations are baseless. Even if his innocence is proven through legal proceedings at a later time, the publicity that these events have receive is already at an irreparable stage, and Nam Joo Hyuk is suffering immensely.
The agency has now determined that it is inevitable that we pursue legal action against additional anonymous accusers in order to protect Nam Joo Hyuk's dignity. Any further accounts of baseless accusations, rumors, and malicious media reports via YouTube or any other outlet will face strict legal action.
Thank you."