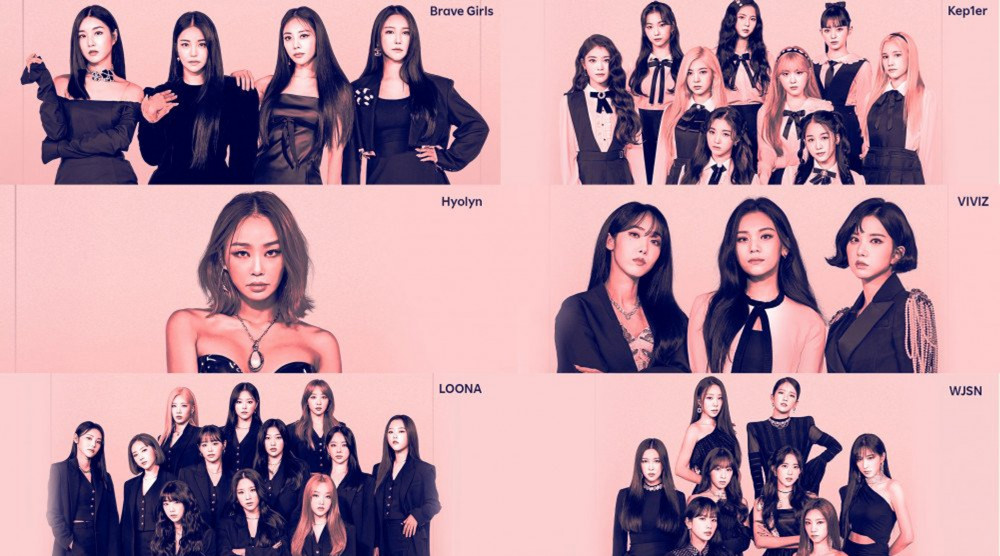 'Queendom' has wrapped up its second season, with Cosmic Girls taking the crown as the final winner.
For the past few weeks, Brave Girls, Cosmic Girls, Hyolyn, Kep1er, LOONA, and VIVIZ have been putting on exceptional performances and garnering much attention for the songs they have released on the show. All six teams have put on their best performances for the past two months and released some impressive songs.
In the final episode, the points were tallied to determine the final winner of the show, and the streaming points were included for all the songs the six teams released for the final round.

Final streaming points as shown on 'Queendom 2.'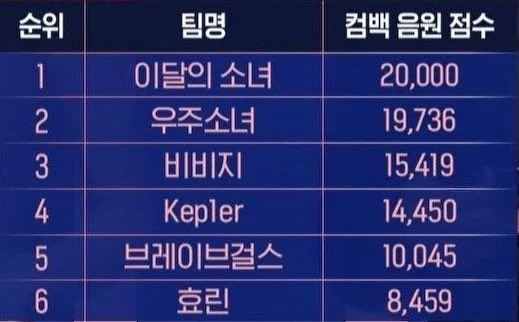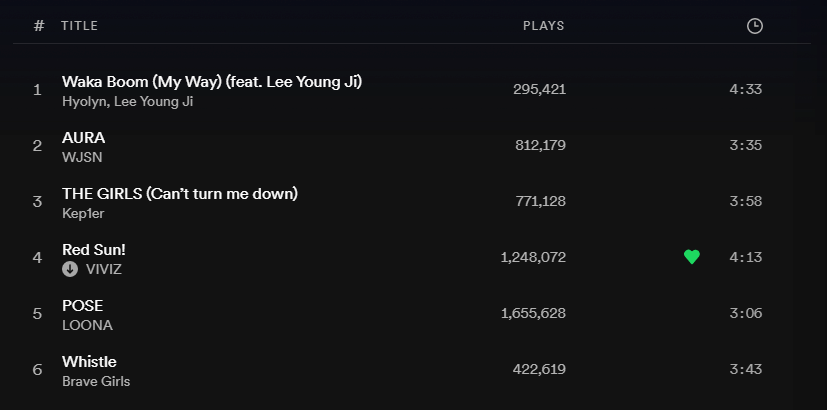 However, netizens are wondering how the streaming points were taken into consideration as the rankings were not as expected. Many netizens believed that VIVIZ would have higher streaming points than Cosmic Girls, given the Spotify stream scores that showed that LOONA and VIVIZ had the highest number of streams.
These netizens gathered in an online community to express their dissatisfaction and wanted an explanation for the grading system.
Netizens commented, "I know LOONA has a lot of international fans, did they take out the double counts? that's why the results are like this?" "What about VIVIZ, they have a lot more streams in South Korea," "This is Mnet, what more is expected," "I thought VIVIZ and LOONA had the highest number of streams, when did Cosmic Girls beat VIVIZ when it comes to stream points?" "Mnet really needs to explain their point system at this point," "I really wish Mnet would open up its scoring system," "I feel like VIVIZ would have more streams than Cosmic Girls," "Did Mnet mess with the scoring system again?" "I think there was a different condition for the streaming points, so the scoring should be right on this," "I feel like Cosmic Girls' streaming points are unusually high," "I thought VIVIZ and LOONA would be at the top, they have a lot of streams," and, "I think VIVIZ and Cosmic Girls should be switched."