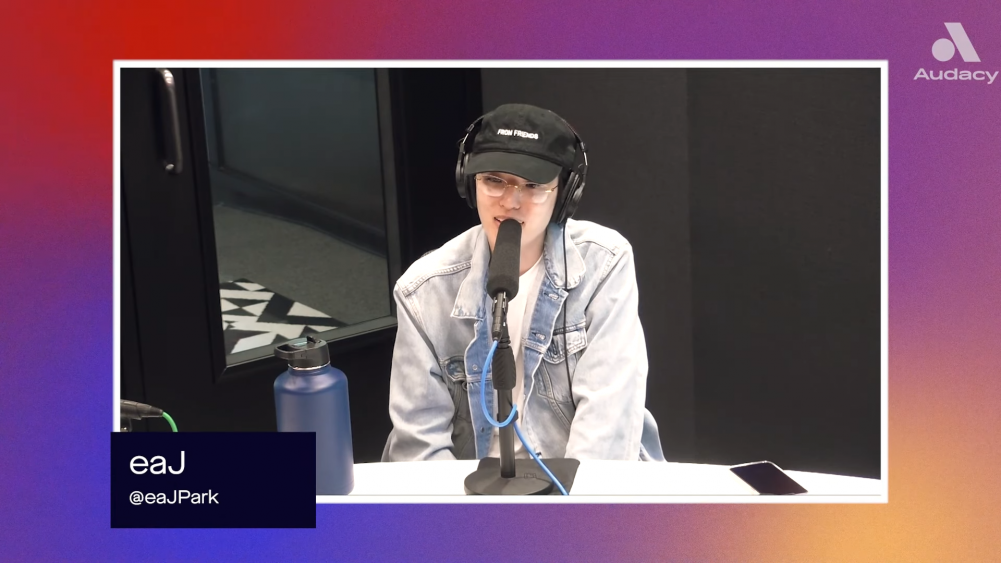 On April 8, up-and-coming solo artist Jae (also known as eaJ) sat down with 'Audacy Check In' and shared how he has been adjusting to his life in America.
Jae sat down with host Bru and talked more in-depth about his newest single and how he's been adjusting as a musician in LA.

Jae first opened up with how it's been moving back to the states and explained, "It's been a bit of an ordeal. I moved back in early February. It's like adulting in Korea and America is a little different — the social security number, medical insurance, car insurance — It's been a hassle, but it's definitely opened up my perspective to be an adult. It's a little different now…The last time I was in America was for the festival, now I'm back for good...Trying to transition out of being an artist in Korea and incorporating myself more into the American scene, and understand how things work."

Jae also shared what he has been doing to break into the music market in America and shared his thoughts on how social media influence America. He shared, "I realize, in America a lot of music breaks through platforms like TikTok, and social media. Tried that, utterly failed. I had a terrible time on it. I think I'm a little too old, a little bit. I'm 30 now. It's harder for me to understand those things and how they work." He added, "I really want to crack it because I have high expectations for the single 'To do', and it just didn't work out."



Additionally, Jae shared how he came up with his solo artist name and explained, "The whole eaJ, like the name itself, my artist name is eaJ, but that branding came from a passion project that I was doing as I was Jae of DAY6, and one day I was like, 'Yo, let's just flip the name."
Jae elaborated that he wanted to go back to his roots in creating music that he is passionate about since he has been calloused by just "dispensing" music for the company. He explained, "Then you're kind of just dispensing songs, and you become a song dispenser almost, and having done that for 10 years, you forget what you like to do. It had gotten to that point, so I started the passion project called eaJ, I started releasing the music on SoundCloud and it started doing well. Things just organically ended up with me here, with you, having this interview, and it's great."

On this day, Jae also shared more about his first single, "Car Crash," which was released on April 8. Jae shared how he was able to choose the song as his first single and said, "Because my manager liked it. I honestly thought it would be better for my first single to be another song called 'Wallflower' that I have, but he definitely thinks that 'Car Crash' has more potential, so I am going to go with what sticks best. I'm going to let him do his job…I'm a very strong believer in letting people do their job. I'm the music guy, I'll take care of the music. I'll let the music video guy do the music video, and the producer do the producing. I've seen too many examples of people becoming overzealous or ambitious in other roles and becoming a jack of all trades, and not particularly a master of any, and I feel like I still have a lot to learn in music. Why don't I just focus on music, and let the other people do what's best."
You can check out Jae's newest single on various streaming sites such as Spotify but also check out his music video below: