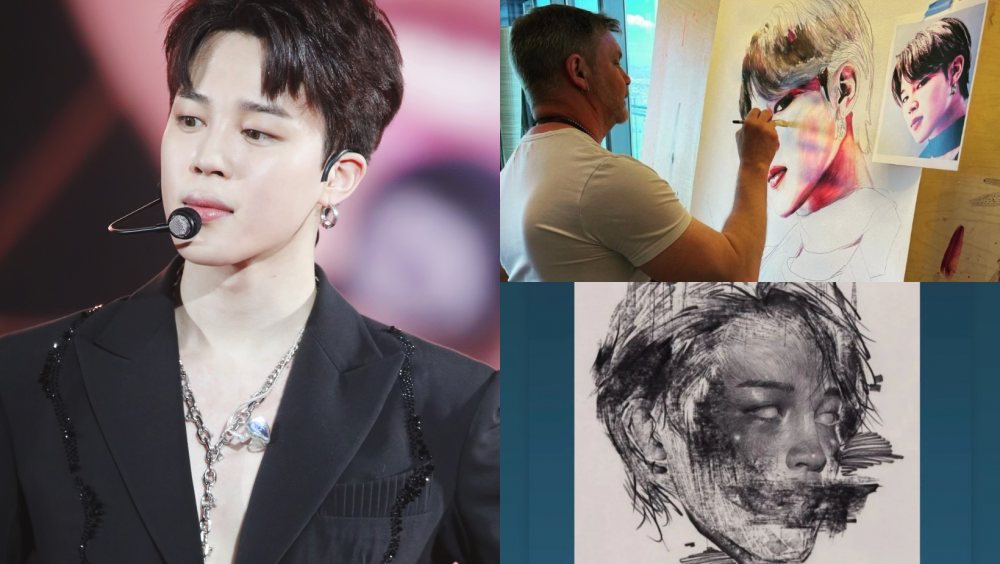 The list of world-renowned and critically acclaimed artists claiming Jimin as a muse is quickly growing. On the 12th of April, Pop Culture Artist and celebrated contemporary painter Rob Prior unveiled a colorful painting of Jimin. The portrait piece was shared on Instagram and showed the artist in the process of sprucing it up. This is the first time that Jimin has been painted by the artist, and the work was exhibited at an event in Las Vegas, the city in which BTS is for their ongoing concert stages.

Rob Prior is an artist who has etched his place in Pop Culture with experience in working with the greatest names in the arts, entertainment, and film-like Game of Thrones, Star Wars, Terminator, DC, Marvel, and Todd McFarlane, and more. The painting was well received by fans who praised the artist for his sweet and angelic depiction of Jimin, which mirrors the reality of his God-given ethereal features.
In the same manner, another artwork of Jimin also appeared in the April edition of Dubai Art Magazine Magzoid. In the edition, an artistic portrait of Jimin done by South Korean artist Lee K was featured among other works under Portraiture by Lee K. This section mentioned that Mr. Lee is known for painting portraits of celebrities like Billie Eilish and Jimin from BTS. The artist has been known for stating Jimin as his ultimate art inspiration, and behind him was spotted an unfinished portrait of Jimin showing his captivating eyes.
Artist Lee K also proudly shared the feature on his Instagram account. The Jimin artwork published in the magazine is remembered as the one he created in May last year. It was notably the highlight of his fourth solo show in SEOUL, called the Gray Identity, in mid-2021.
The artist who has created a lot of Jimin-inspired works in his uniquely beautiful style also shared another artwork of Jimin. This was posted on his Instagram account on the 8th of April and showcased Jimin's enviable side profile.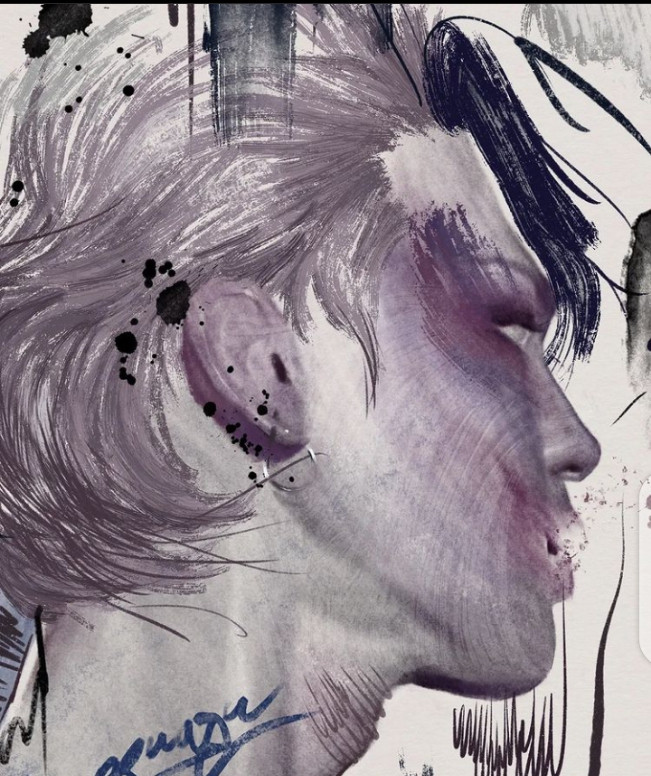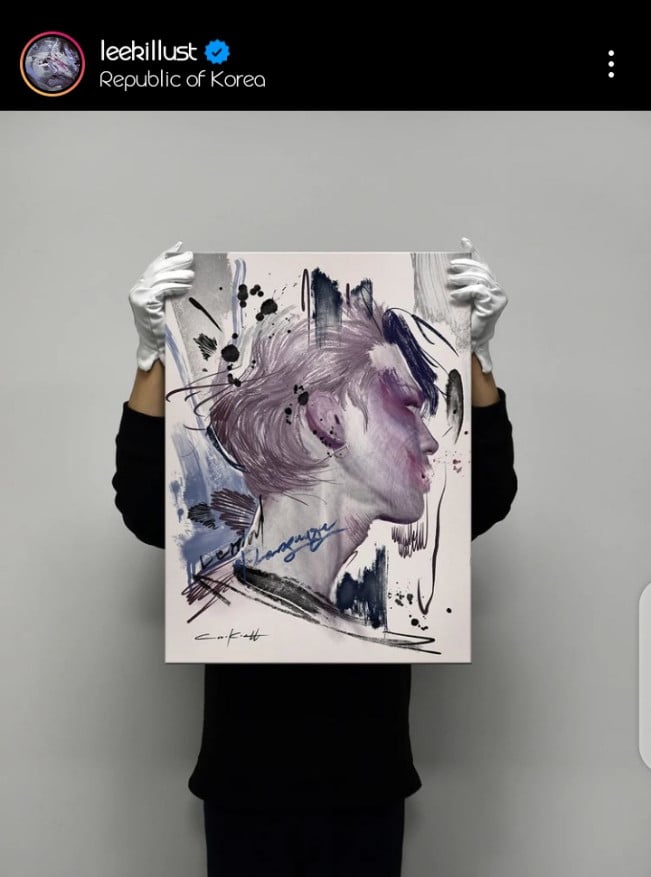 On the 14th, Illustrator, y0ngmini, who was in charge of creating the popular Nuwemaru Jimin photo zone in Jeju, shared another artwork of Jimin on his Instagram account. This was yet again inspired by the BTS concert in Las Vegas, where Jimin can be seen with a short hairstyle.
At home, it has been said that Jimin's artwork can be seen everywhere. In March this year, a 3D iron modeled artwork of Jimin by Kim Yong Jin was exhibited at Korea's longest-running art fair, The 21st Korea international art fair Hwarang Festival. This was at the Galleries art fair in Gangnam Seoul and ran from the 17th - to the 20th of March.
Jimin is indeed the muse of the art world, and this can be seen from the diversity of art forms created to depict his matchless beauty and cheerful personality. From fan-made artworks to impressive pieces by celebrated professional artists like Lee K, Rob Prior, Alejandro Vigilante, Mai Yoneyama, Kim Yonjin, Kim Ho Sung, Aya Kanno, Hien, James Jean, and more, Jimin is conquering the galleries of the world.