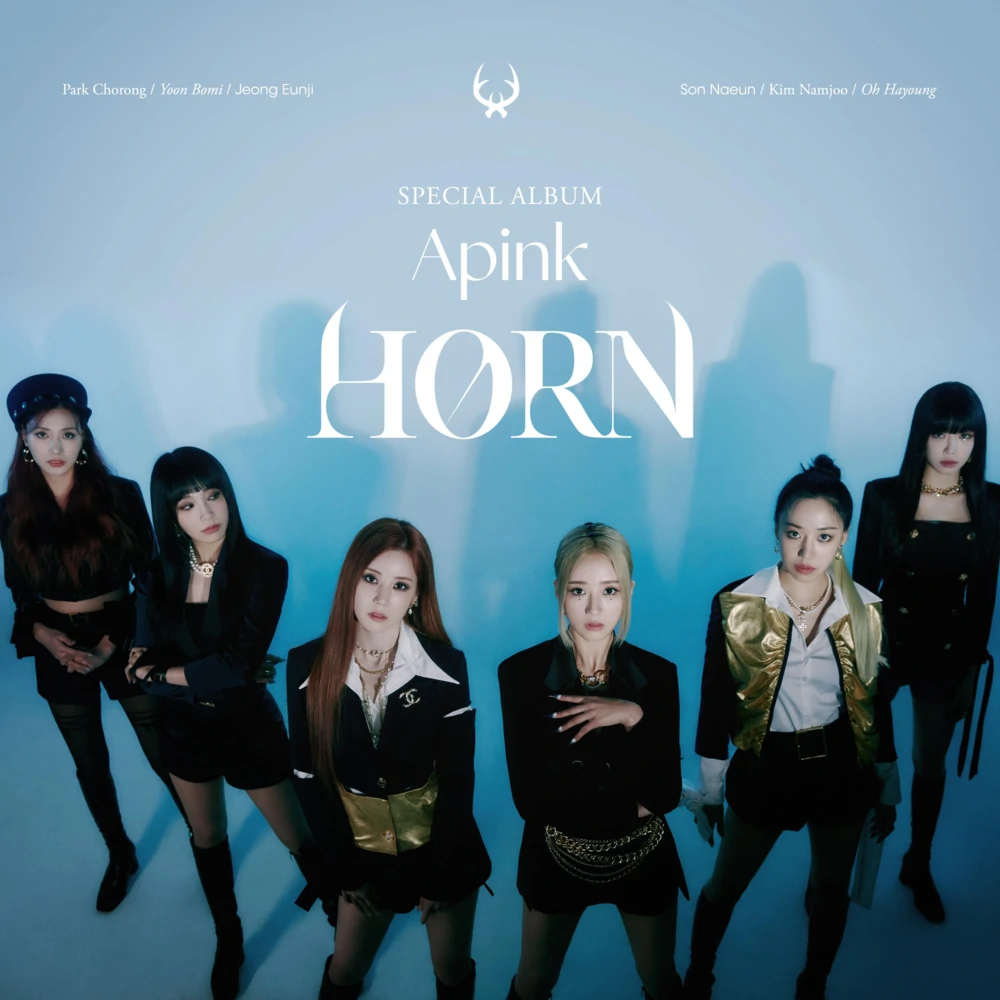 [This review reflects the opinions of the author and not necessarily those of allkpop.]
Track List:
1. Dilemma
2. HOLY MOLY
3. My oh My
4. Nothing
5. Red Carpet
6. Single Rider
7. Free & Love
8. Just Like This
9. Trip
10. Dream
11. Thank you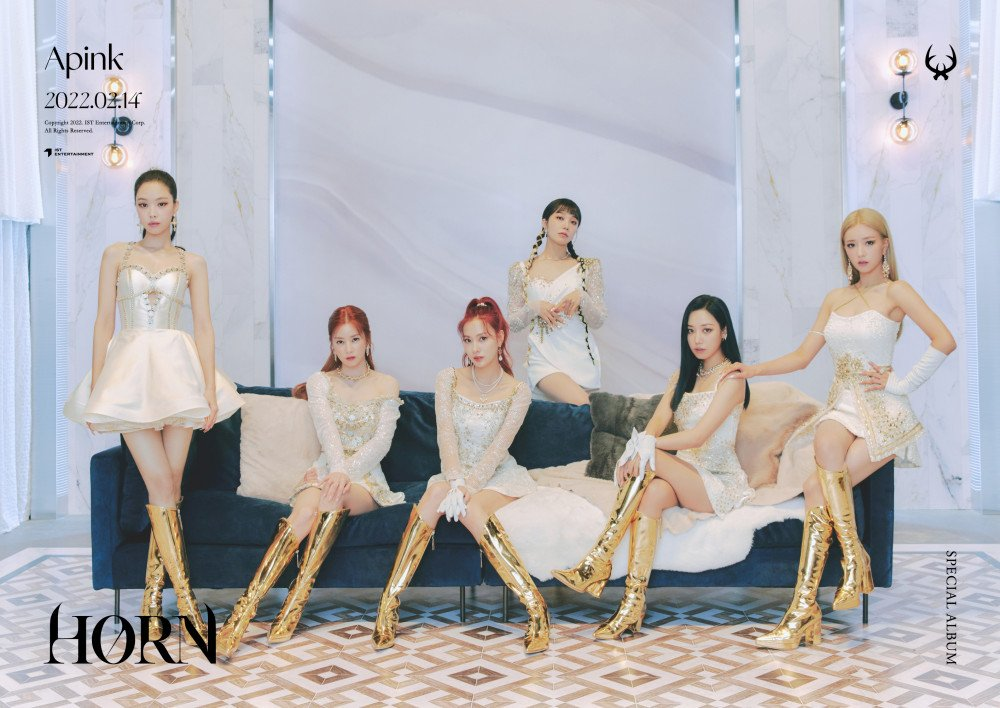 After an extremely long break between their last comeback and HORN, K-Pop veterans, APINK, have returned to the scene! This special album features 11 songs, with only "Thank you" serving as the drop's only pre-released track. I, for one, am ecstatic to see the return of APINK, an iconic girl group that has withstood the test of time.
"Dilemma" serves as the group's chosen title song. Dramatic and dancey, this bass-booming club track reflects APINK's maturity well. Rather than opting for their typical innocent concept, they went for something with a bit more teeth. A calculated risk that worked well; the song still maintains its APINK flavor while showcasing a more upscale version of the group.
Sweet and upbeat, "HOLY MOLY" brings more of that signature sound that fans are used to out. Synth-heavy with a dreamy electronic instrumental, the group's vocals shine. The song's focal point is the ultra-rich display of vocal range on the song's chorus. APINK is a seasoned group, and their tracks reflect that skill.
"My oh My" offers a bit more of an R&B-influenced pop song that's significantly more toned back than the songs prior. Boasting a hypnotizing song progression, this song is hard to not enjoy. There's a natural earworm in the way the lyrics are arranged that makes this song a return to frequently. This track is high on my list, however the next song, "Nothing," is the album's stand-out track. A subunit track by Chorong, Eunji, and Namjoo, this sassy song is perfection for the three. From the genre to the sass, they checked every box on this feminist masterpiece. Likewise, Bomi, Hayoung, and Naeun offer an equally as sassy and empowering subunit song with "Red Carpet." A bit more playful and girly, this song has redeeming parts. However, the split-up chorus arrangement gives the song a chopped-up feel that doesn't resonate quite as well as "Nothing."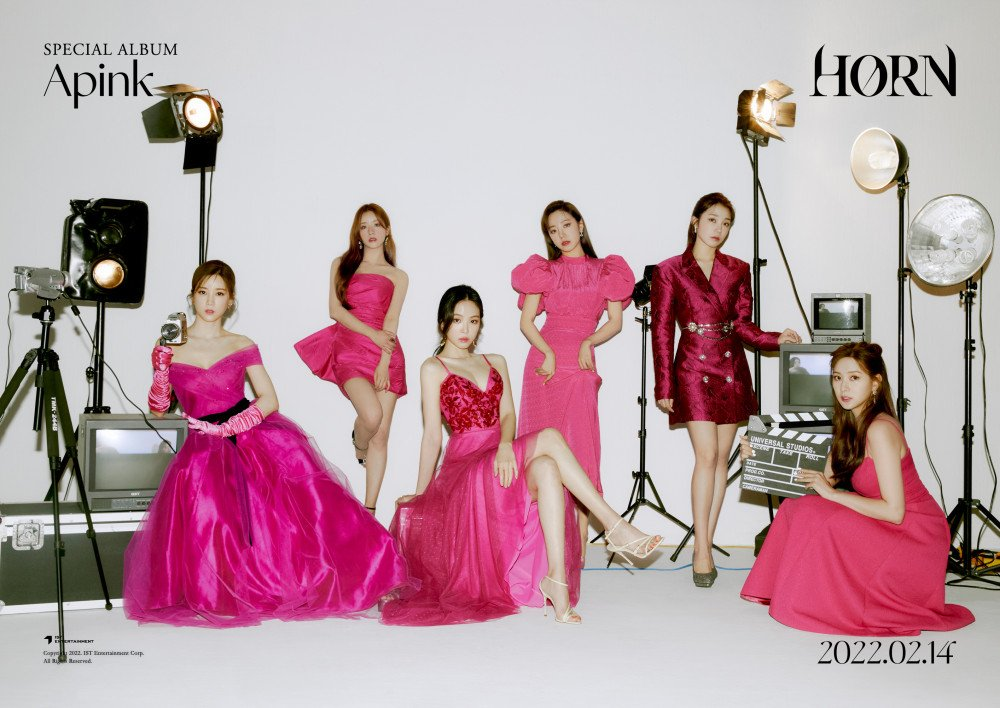 "Single Rider" offers a loosely jazz-inspired pop song that is a classic APINK sound. Sweet with clear vocals and a killer harmony on the chorus, this song doesn't stick out starkly against the rest but doesn't offend in any way otherwise. Quite the opposite is "Free & Love." The song's frenetic house beat also utilizes a bit of a jazzy sound but employs it through entirely different means. An intersection of house and jazz gives this pop song a unique concept. High-energy and fast-paced, the song feels whole and complete in many ways. "Free & Love" is a concert song through and through.
Finally, we get a slower tempo for the first time on the release with "Just Like This." This acoustic ballad is sugary sweet, and laced with delicate vocals that feel like butter melting on toast. Gentle and demure, this song is a nice reflection of the group's overall concept. Similarly, "Trip" also employs a similar downtempo, acoustic sound. However, where "Just Like This" is calming and relaxing, "Trip" is uplifting and inspiring. "Trip," like "Free & Love," will be a concert hit and intimate fan and artist moment.

We move into a midtempo release with "Dream," the last new original song on this release. The song's strength is APINK's killer harmonies and strong vocal delivery. Eunji hits some high notes that really push the envelope. "Dream" rounds out a great and triumphant return of a group that's paved the way for many to follow. APINK is the only group that can compete through a decade with groups as iconic and legendary as Girls' Generation, but also turn around and compete on the level of the newest girl groups to enter the scene. HORN is a testament to the group's commitment to one another and commitment to continue to create high-quality music for fans.
MV REVIEW
Clad in gowns and gorgeous shining adornments and makeup, APINK wows visually after roughly two years off the scene. It's almost as if the group came back in a dream, and I woke up and can't tell if it's real. But... it is! It's real! APINK is back and are ready to wow visually with their MV for "Dilemma." From the dancing to the clothing ensembles, the group is able to compete with the likes of K-Pop's current biggest girl groups. Despite many group's inability to last the test of time, APINK proves their longevity with a mature and alluring MV that displays their strengths excellently. Striking and aesthetically-satisfying, "Dilemma" showcases the best of what the group has to offer.
MV SCORE:
MV Relevance…..8
MV Production…..8
MV Concept……..8
MV Score: 8.0
ALBUM SCORE:
Album Production…...10
Album Concept……...10
Tracklisting…………...9
Album Score: 9.67
Overall: 8.83