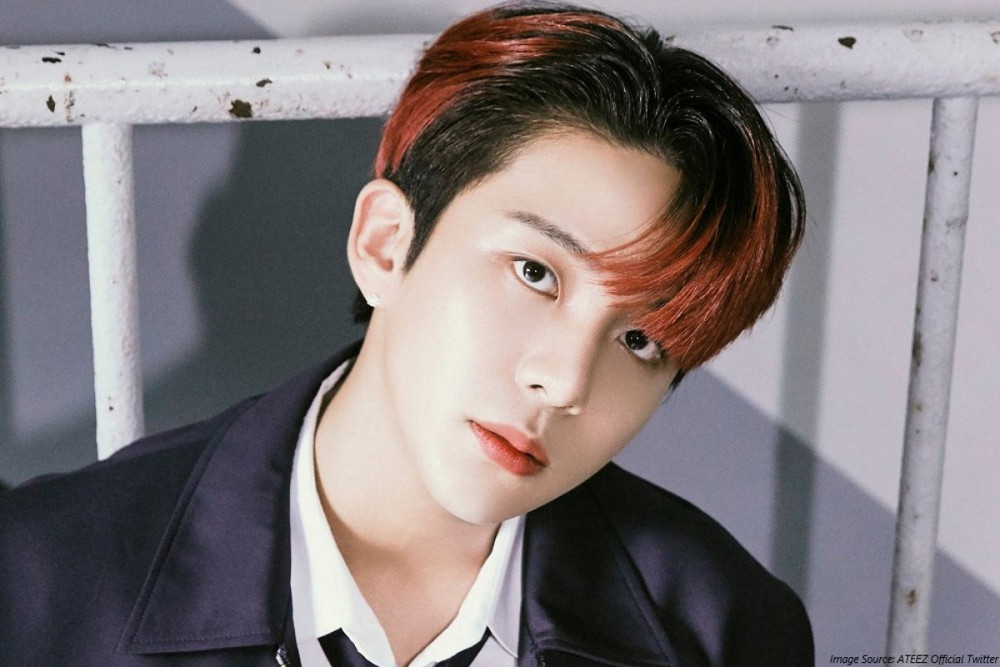 On the day of ATEEZ Fansign Event in Los Angeles, MyMusicTaste has published an announcement on their official Twitter account announcing Jongho's last minute absence from the event that is to be held in just a few hours from the time of announcement.
In the announcement posted, MyMusicTaste conveyed Jongho's current situation where he has been experiencing stomach aches, and will be resting, thus, he will not be participating in the fansign event. Meanwhile, it is only said that he will be absent from this event, and is said to work on his recovery while he prepare for their upcoming concert in LA.
The full announcement is as below: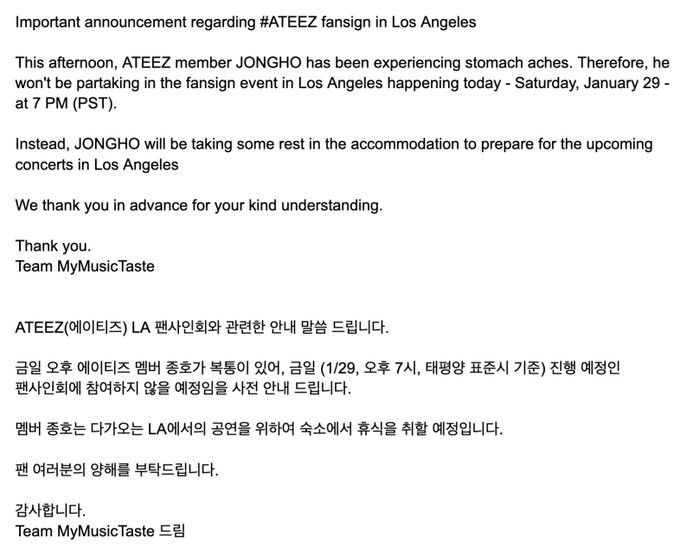 Wishing Jongho a speedy recovery.