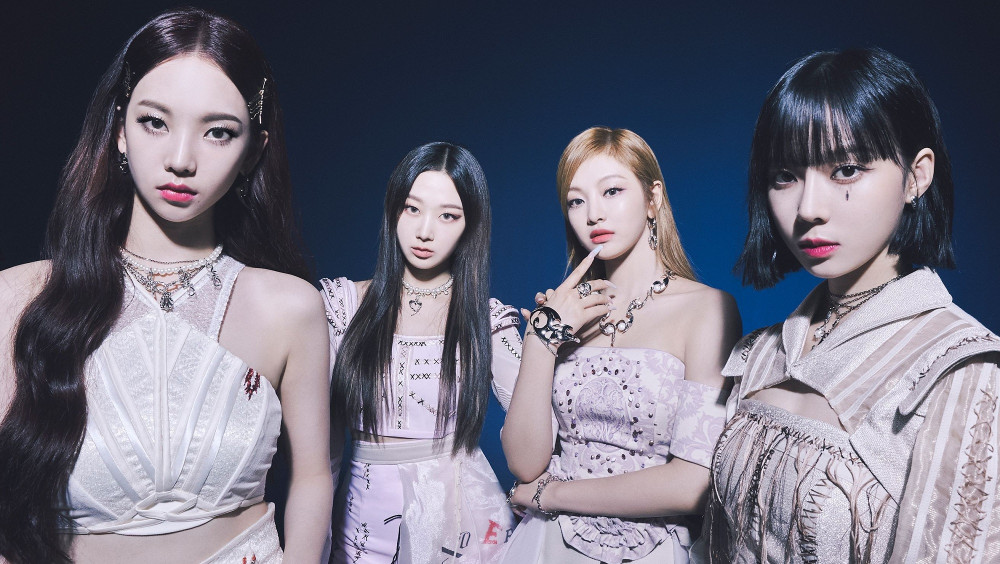 Netizens are expressing their thoughts on aespa's recent appearances on American TV programs.
On an online community forum, a netizen shared a post called: "Is aespa lip synching even in the U.S.?"
In the post, the uploader wrote:
"I checked out the YouTube clip because I heard that they came out as the first Korean artist to be on 'The Nick Cannon Show', but I was so shocked because they were lip synching so brazenly. (They also lip synched on 'The Kelly Clarkson Show'...) I think they just turned on the VCR of the performance instead of a live in-person show, but why couldn't they make a little bit more of an effort... Is it that difficult to sing live as a singer? Why aren't they singing live if they are apparently that talented? Americans don't like lip synching."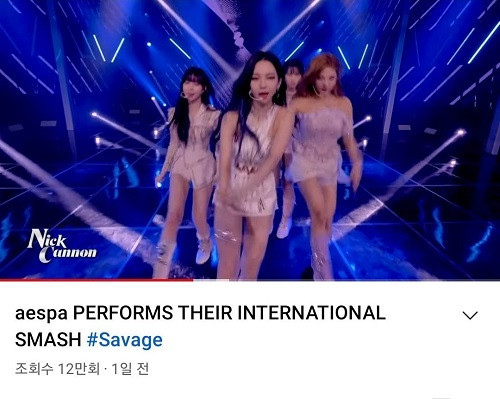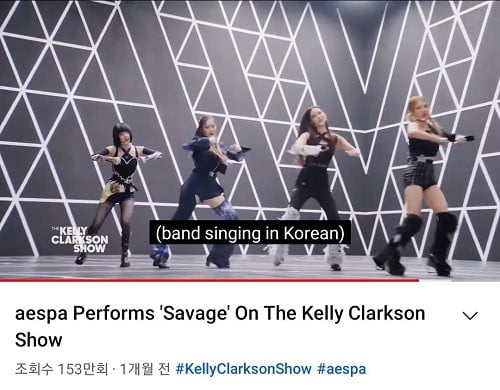 This post, which had over 800 up-votes against about 60, had top-voted comments that expressed: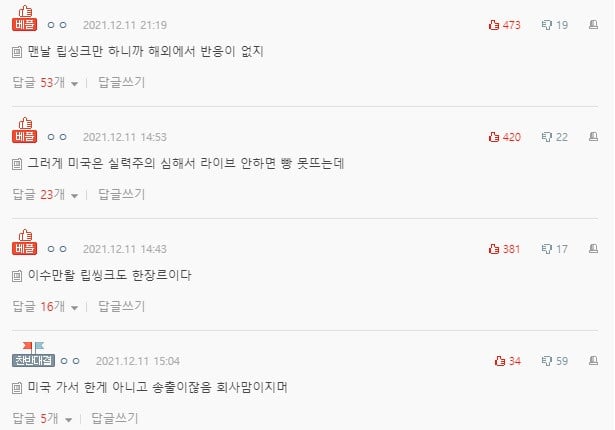 "They don't get enough international recognition because they always lip synch"
"Yeah, it's difficult to get super popular in the U.S. because over there they are big on having actual talent"
"Lee Soo Man says lip synching is a genre of its own"
On the other hand, a comment that had both up and down votes said: "it's not that they performed in the U.S. They were dispatched, so it's up to their own company."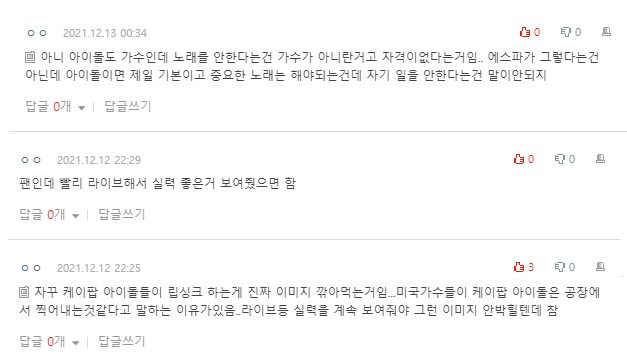 Other comments also expressed:
"Idols are singers too so we are simply critiquing on the fact that they can't be 'singers' if they don't sing... I'm not even talking just about aespa. But the most important thing about being an idol is being able to fundamentally sing. If they can't work at their own jobs, then that just doesn't make sense."
"I am a fan of aespa, but I really want them to really sing live soon so that they can show off their talents."
"The way K-Pop idols keep lip synching is an act of downgrading their own image... There is reason why American singers would say that K-Pop is like punching out idols from a factory. The idols need to start showing their real talents in order to recover that kind of image."
What do you think about this dispute?