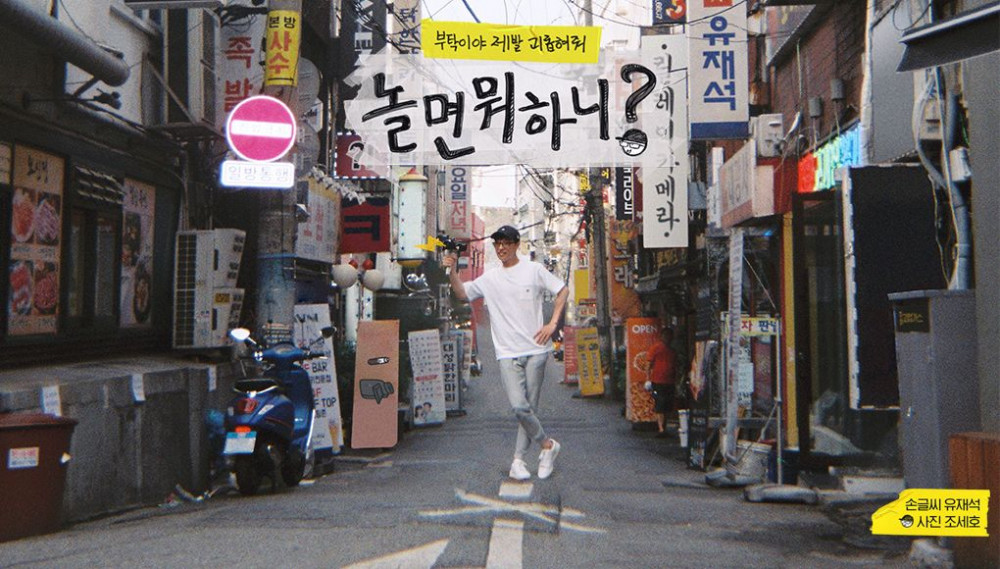 One of Korea's most popular shows happens to be no other than Yoo Jae Suk's "How Do You Play?" Produced by the Infinite Challenge produce Kim Tae Ho (who actually will be leaving the show pretty soon), Yoo Jae Suk is creating his own little fantasy universe with various characters and alter-egos. The best thing is, the show has actually popped off, and it helped bring a lot of underrepresented celebrities to fame!

Originally, the show began with Yoo Jae Suk doing projects on his own and having guests for each project. Most recently, "How Do You Play?" has announced a family-ship collaboration, adding in stars to the family such as Haha, Shin Bong Sun, Jung Joon Ha & Shin Bong Sun to provide even better and new content to viewers.
Let's take a deeper look at some of the alter-egos and projects Yoo Jae Suk has created! Today, we will be focusing on four projects -- the projects that really made Yoo-niverse a mere concept.
Yoo-Plash: Yoo-Go-Star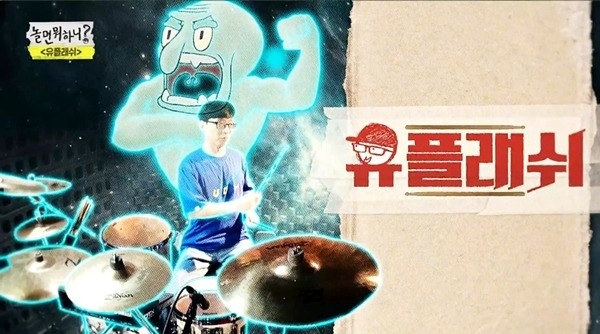 [유플래쉬 사진]
Yoo Jae Suk took on a new challenge by learning drums, and though this was not the first project, this project officially kicked off the entire Yoo-niverse. Parodying from the movie "Whiplash," the entertainer learned a very simple drum beat, and many famous Korean producers put tidbits of their songs into producing a song.
This segment received a lot of praise mainly because the show was covering a genre that really wasn't receiving that much mainstream attention. The project also had high credibility by garnering famous singers and producers such as Yoo Hee Yeol and Lee Juk.

Bbong For Yoo: Yoo San Seul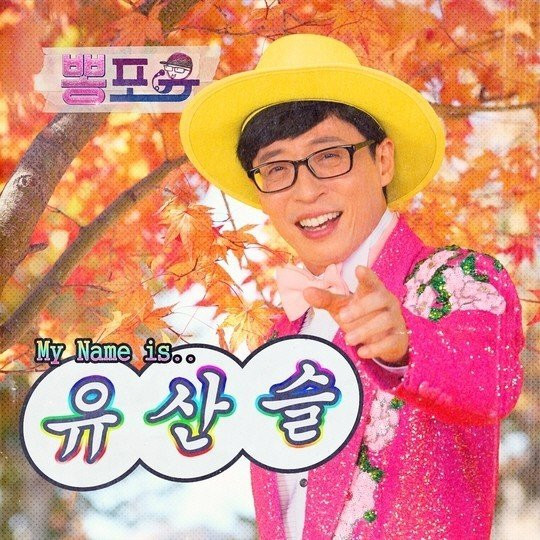 Bbong is usually a word that is related to "trot," and that is precisely the genre that Yoo Jae Suk tackled next! Using the stage name Yoo San Seul, Yoo Jae Suk sought to become the newest trot singer after the trot hype was getting big in Korea, thanks to Mister Trot and other various trot show programs.
He appeared on various television shows using his stage name "Yoo San Seul" on shows that the elderly love, such as "Morning Forum" or Bae Chul Soo's "9595 Show," actually staging him to be a rookie trot singer.
The hype became so big he ended up winning the "Rookie Award" as Yoo San Seul on the 2019 MBC Entertainment Awards - an award he received for the first time in his 29 years of career.

Life Ramen: Ramen Chef "Ra-Sec"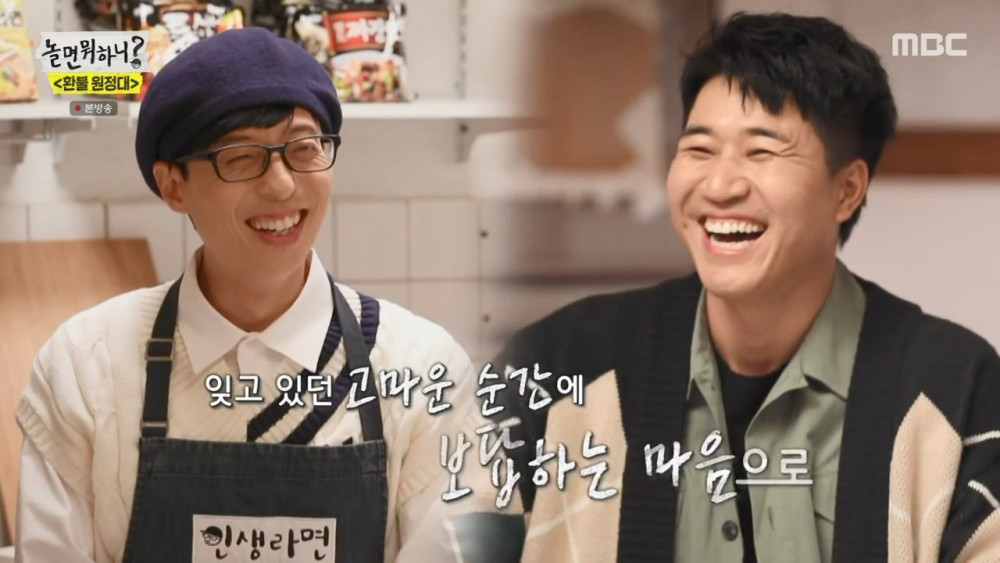 After taking on two music projects, he shifted gears into chef mode, and his next project was to open a small ramen joint called "Life Ramen." His new character "Ra-Sec" (abbreviated for Sexy Ramen Chef) kicked off by learning two recipes from chef Lee Yeon Bok.
The whole concept was to cook guests (mainly celebrities) up a nice warm ramen and host a talk show with the guests for an hour or two. Guests who visited the joint include Lee Hyori, Jo Se Ho, Kim Jong Min, Park Myung Soo, Jung Joon Ha, and Jang Sung Kyu.

Of course, the viewers were very please with this segment as it not only delivered entertainment and joy, but also delivered heartwarming moments through the conversations that the celebrities would have.
Yoo-Chestra: Yoo-Pheus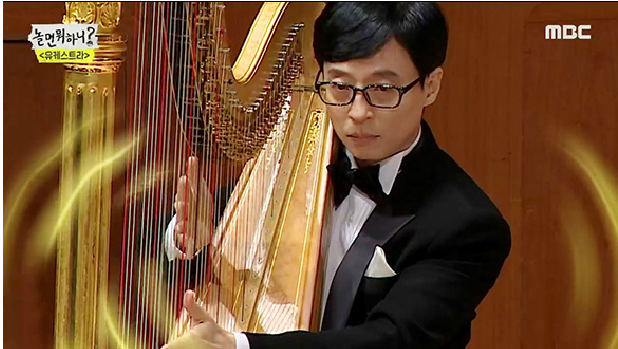 Yoo-chestra was a mini project as it was a relatively shorter project, but it does not mean it was not good! Parodying Orpheus, his alter-ego was staged Yoo-Pheus, and he now became a professional harpist!
He performed at the Seoul Arts Center as a temporary harpist with the Korean Symphony Orchestra. Of course, he wasn't able to play all the songs, but he performed on the encore stage, successfully playing Beethoven's "Ich liebe dich." Performing with the Symphony already displayed what a huge accomplishment it was, and Yoo Jae Suk ended up admitting that Yoo-chestra was one of the most challenging projects he's done on the show.
We can already tell just by these four projects that this show has been pretty influential. Next week, we'll take a look at four more projects "Radi-Yoo Star," "Corner Room Concert," "Daktor Yoo," and "The World of the Alter-Egos." Stay tuned!
Let us know in the comments below which one of the four was your favorite to watch!