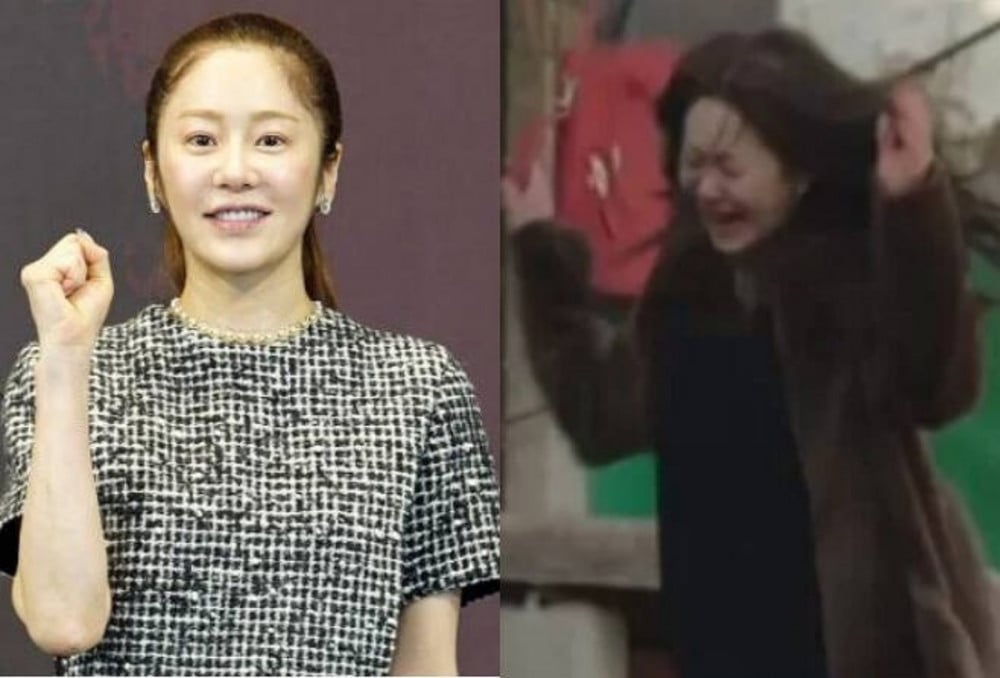 Actress Go Hyun Jung is garnering a lot of interest after she destroyed her personal Hermes bag in the JTBC drama 'Reflection of You'.
On December 27, stylist Han Hye Yeon sat down for an interview with one exclusive media outlet. Here, she revealed that the bag that Go Hyun Jung aggressively threw onto the floor in the 6th episode of JTBC's drama 'Reflection of You' was not a sponsored item, but rather a personal item of the actress. Han Hye Yeon stated, "We prepared [Go Hyun Jung's] styling according to the script that read 'a luxurious feeling of a woman who is visibly unfit for the neighborhood'. However, the bag [for the scene] was the one concern we had. But Go Hyun Jung immediately told us 'I have a bag at home. I'll use that.' At first, I thought she was only saying that, and I tried to convince her otherwise. But she seemed to really be willing to use that bag. She succeeded in one try. When I saw the monitor of the scene, just like everyone else, I flinched at seeing her throw [the bag] onto the floor."
Many were shocked to find out that Go Hyun Jung's bag is a product of the high-end brand 'Hermes', a part of their 'Kelly bag' collection. The 'Kelly bag' collection was first released in 1935 and is known for its 'saddle carrier' design. The bag is worth 15 million won (~$12,630 USD), and the resale price is currently greater than 10 million won (~$8,420 USD) due to a high demand. It has also been reported that the average number of wait-list orders for this particular bag in each store exceeds one thousand. In addition, only customers who have accumulated a certain amount of purchasing credit with the store are eligible to purchase the bag online. After knowing the extent to which Go Hyun Jung's Hermes bag costs and is difficult for anyone to just easily purchase, Go Hyung Jung and her scene with her bag garnered a lot of interest from many viewers.
Take a look at some still cuts of Go Hyun Jung's scene from 'Reflection of You' below!