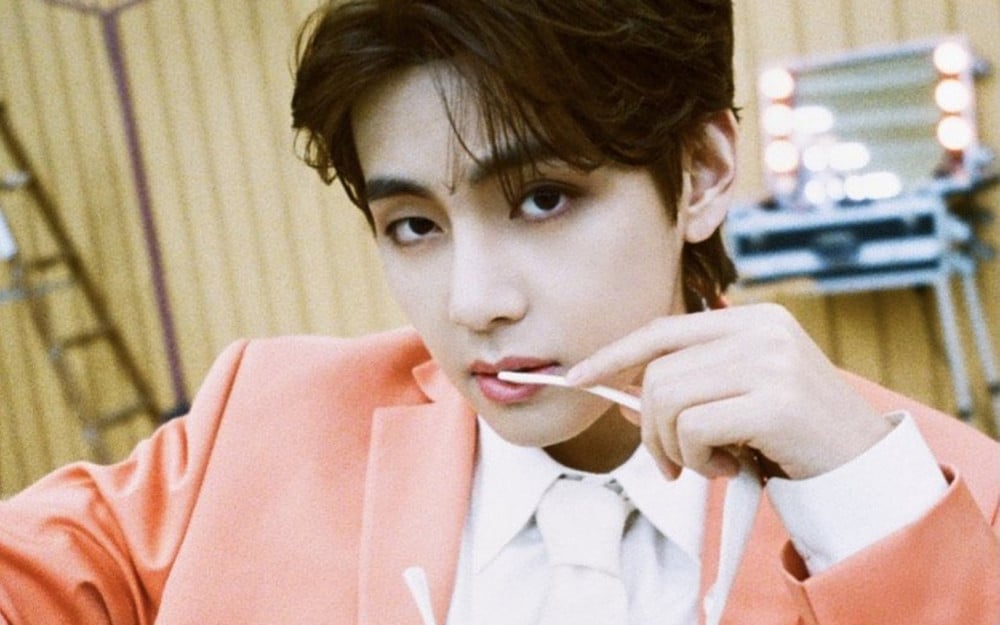 BTS's V took first place in the survey asking 'Which male idol do fans want to eat Pepero with.' An online idol fandom community, My Love Idol, conducted the survey starting November 4 to the 10 and asked fans to vote for the male idol they want to eat Pepero with.
This survey was conducted in celebration of Pepero Day (November 11), and V took 32,250 votes out of the 62,319 people who voted. Last year, V also took first place in the survey, 'The male idol you want to give Pepero to.' He had taken the number 1 spot for two consecutive years, proving his popularity. The rest of the BTS members took the remaining top spots. Jungkook was second with 26,358 votes, Jimin was third with 25,612 votes, Suga was fourth with 20,511 votes, Jin was fifth with 19,950 votes, J-Hope was sixth with 18,935 votes, and RM was seventh with 17,670 votes.

Pepero Day takes place on November 11 (11/11), as the numbers resemble the long chocolate-covered snack. On this day, people gift Pepero to their lovers and friends and share the sweet treat with one another.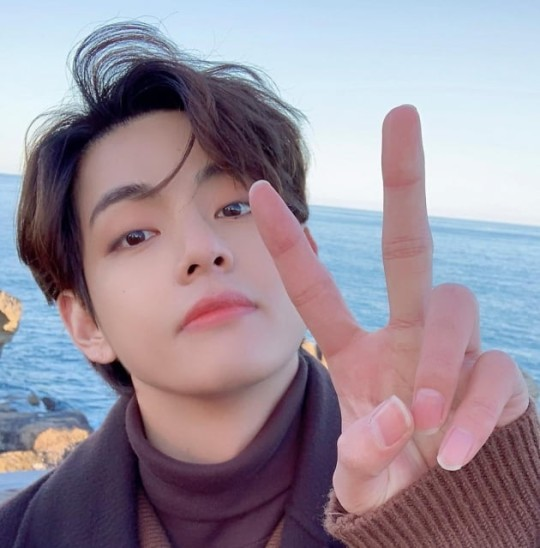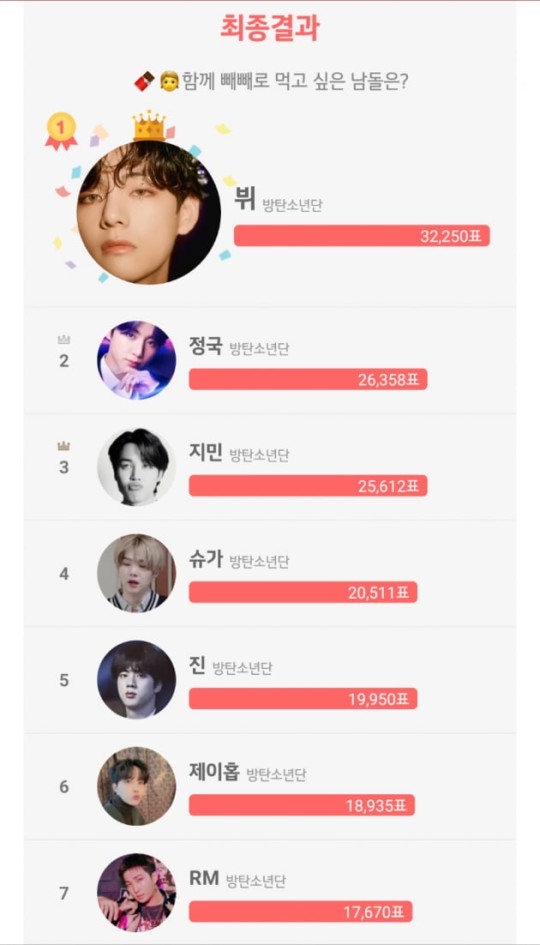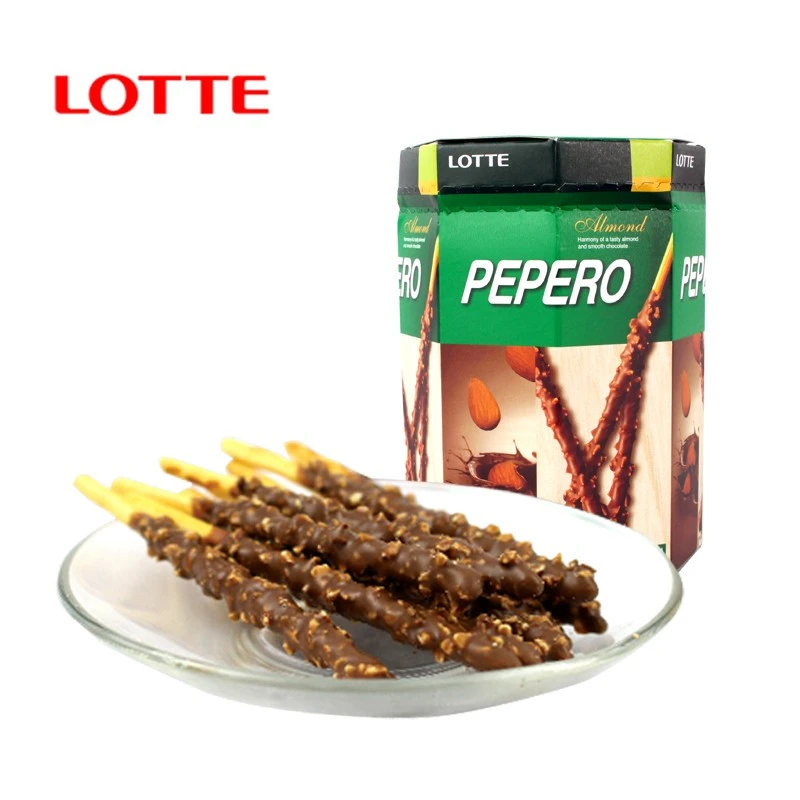 V has been loved by fans as he is often communicating with fans through various online communities such as Twitter and Weverse. He is well known for uploading many photos of himself and of his surroundings, sharing them with his fans.
He is also well known to be warm and loving to his fans when he meets them through concerts or fan meeting events. His sweet and warm charms must have been the key to sweeping up the votes on Pepero Day.

Fans commented after seeing the results, "I feel like V received the most Peperos when he was in school too," "V's kindness is sweeter than Pepero," "I'm just so happy imagining eating Pepero with V," and "I feel like he will eat Pepero in such a cute and loveable way too."