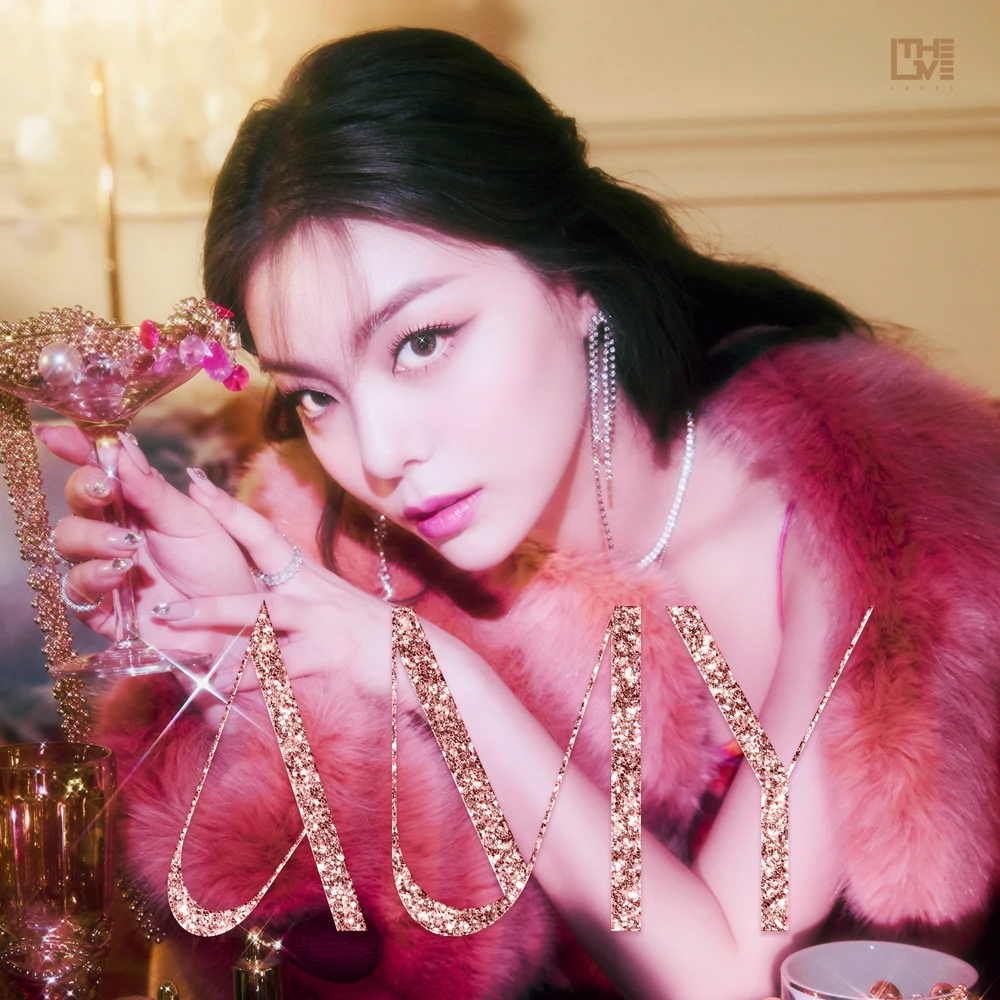 [This review reflects the opinions of the author and not necessarily those of allkpop.]
Track List:
1. New Ego
2. 가르치지마
3. Bling
4. My Lips
5. #MCM (Man Crush Monday)
6. Tattoo*
7. 525*
8. Beautiful Disaster
9. What If I
10. Make Up Your Mind*
11. Lose Myself To You*
12. Ain't Talkin' About Me*
* denotes songs previously released on Lovin'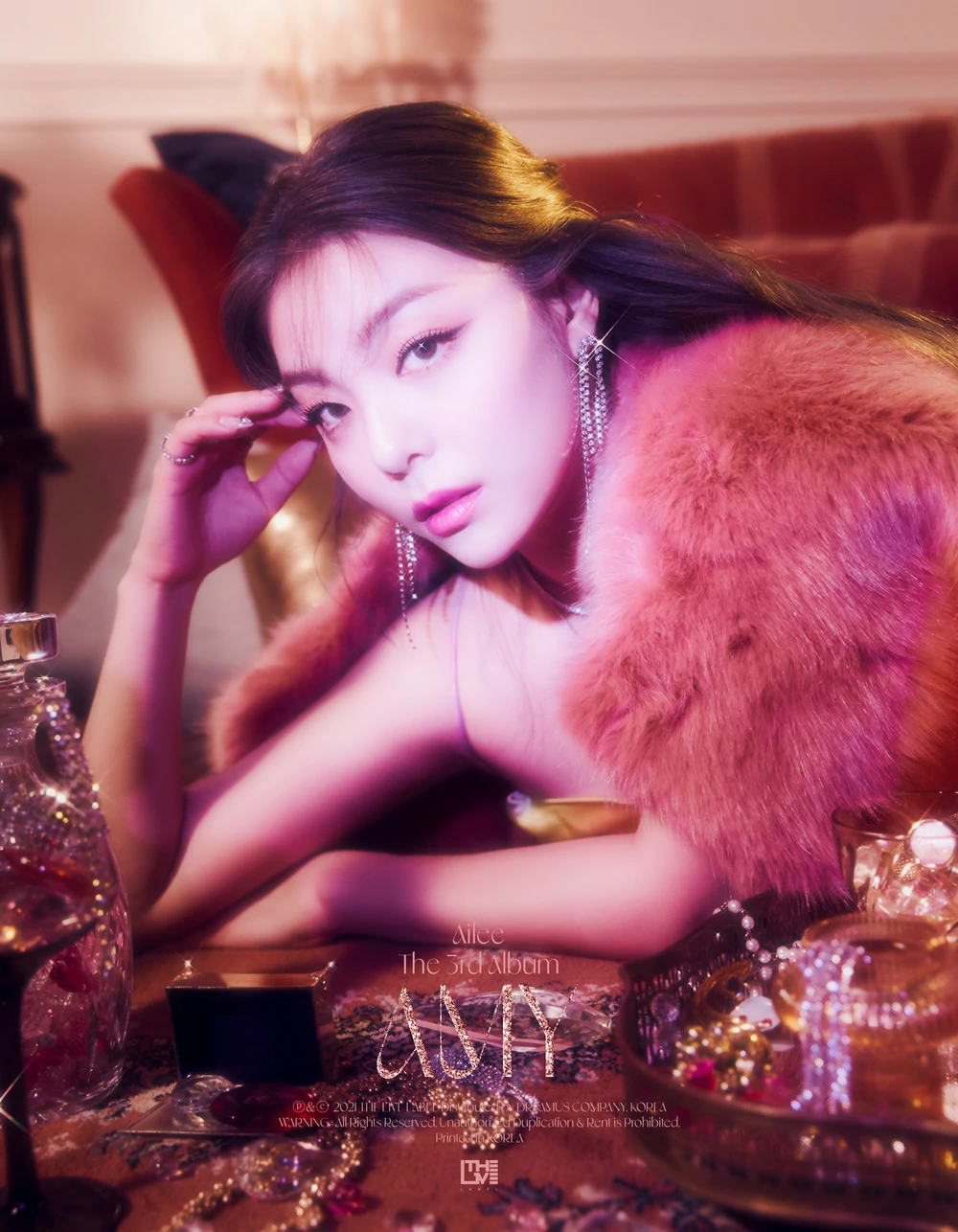 Amy is AILEE's third full-length release with the sultry "Don't Teach Me" serving as its title track. Marking the first release under THE L1VE after her departure from Rocket3 Entertainment, the artist offers a variety of new songs in addition to the prior tracks released on Lovin'.
Of these new songs, we begin her album appropriately with sassy "New Ego." Featuring some insane adlibs and R&B sensibility, "New Ego" is an epic reintroduction to the self-assured and confident side of AILEE. Following this introductory track is the album's title, "Don't Teach Me." Heavily jazz-inspired, AILEE's title has a classic and vintage sound that's reminiscent of a cabaret singer. Somewhat campy, this title is great proof that simpler jazzy concepts can still hit the mark.
"Bling" offers a pure pop sound with a booming bass beat. The song's focal point is its building ramp up into its chorus. Epic and assured, AILEE delivers an emotional and passionate vocal. Suddenly, we're pushed into a much more upbeat concept in "My Lips." Of the songs the artist delivers on this album, this one feels a little flat as the bridge and chorus lack a cohesion that feels complete.
"#MCM (Man Crush Monday)" utilizes a synth-heavy video game style beat that's uniquely funky. What with the huge number of disco-inspired releases, this 80s synth pop sound is welcomed as a refreshing change of pace. Melodious and voluptuous, AILEE offers a variety of vocal styles that give this song its one-of-a-kind feel.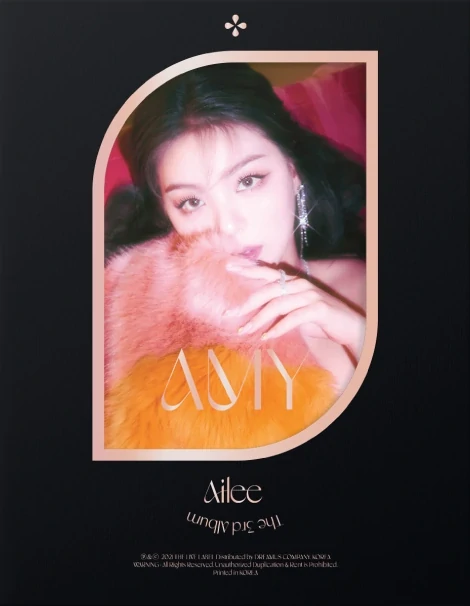 Truthfully, I expected a downtempo song earlier on the album, but we got here nonetheless! "Beautiful Disaster" is thickly melodic with a charmingly sweet honey vocal from AILEE. The experienced singer shines when it's a simple instrumental, so it is to absolutely no one's surprise that she brought it for this track. Moving and somewhat sublime, this song shines against the poppier songs on the tracklist.
"What If I" completes the new songs released on this studio album, and it's a surprisingly great fit as the album's end. This song has a sense of finality that feels a bit like a bow being tied around a present. Gentle and pure, AILEE's clear-cut singing feels like a warm hug at the end of a fun day out with a best friend despite the feelings of sadness being conveyed in the song's lyrics.
MV REVIEW
With a cabaret sound and vintage feel, "Don't Teach Me" is perfectly punctuated by its corresponding MV. The usage of masks on the extras gives this video a really unique flair of mystery that goes well with the song's nostalgic sound. Ailee stuns with an amazing array of ensembles ranging from a demure black flapper-inspired ensemble to a glittery and sparkly number. This MV's focus lies on its performance shots, as Ailee proves that she's here to stay with her signature charismatic stage presence.
MV SCORE:
MV Relevance…..8
MV Production…..8
MV Concept……..8
MV Score: 8.0
ALBUM SCORE:
Album Production…...10
Album Concept……...9
Tracklisting…………...9
Album Score: 9.33
Overall: 8.67