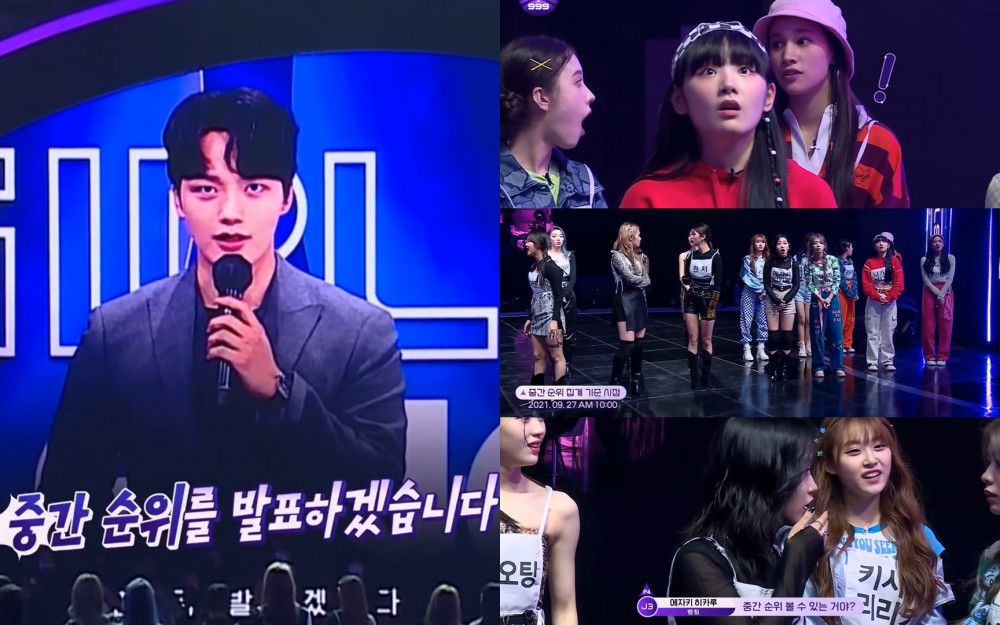 The contestants of 'Girls Planet 999' are one step closer to becoming the next global girl group.
A week ago, the second group of girls was eliminated, leaving only 27 girls to compete for the third round. In the coming third round, there will only be 17 contestants who will be allowed to enter the next round. In addition, there will be no limit to who will be eliminated from the K, C, and J groups for only the top 17, regardless of their group, will make it to the next round. Also, the judges will be given only one planet pass that will save only one contestant. Therefore only 18 girls in total will be given a chance to compete to debut as the final girl group from 'Girls Planet 999.'

On the October 1 episode, the interim ranks were revealed just ahead of the performances by the contestants. As the contestants of 'Girls Planet 999' were getting ready for their next performances, Yeo Jin Goo appeared on the big screen to give an update on the current ranking of the girls.
On this day, Yeo Jin Goo once again reiterated that only 17 girls will be allowed to enter the next round, with one contestant getting the special planet master pass to join the 17 girls for the next round. Starting from rank 18, Yeo Jin Goo began calling the names for the interim results.
In 18th place was Chen Hsinwei, followed by Nagai Manami in 17th place. This means that Chen Hsinwei is currently in the disqualifying rank while Nagai Manami made the ranks by the skin of her teeth. 16th place was Ikema Ruan, followed by Huang Xing Qiao at 15th place, Wen Zhe at 14th, Huening Bahiyyih at 13th, Seo Young Eung at 12th place, Kang Ye Seo at 11th place, and Fu Ya Ning in 10th place. Although these girls would make it to the final round to compete to debut as the global girl group, they did not make the top 9 who would become part of the girl group.

In addition, the top 9 interim rankings were revealed as well. At 9th place was Nonaka Shana, followed by Kim Chae Hyun at 8th place, Su Ruiqi at 7th place, Choi Yujin at 6th place, Kawaguchi Yurina at 5th place, Sakamoto Mashiro at 4th place, Ezaki Hikaru at 3rd place, Kim Da Yeon at 2nd place, and Shen Xiao Ting at 1st place. With the overall rankings revealed, many of the contestants were shocked at the results as well as the viewers.
Now, many are unable to foresee who would make it to the top 9 as the interim results were far from what anyone expected.