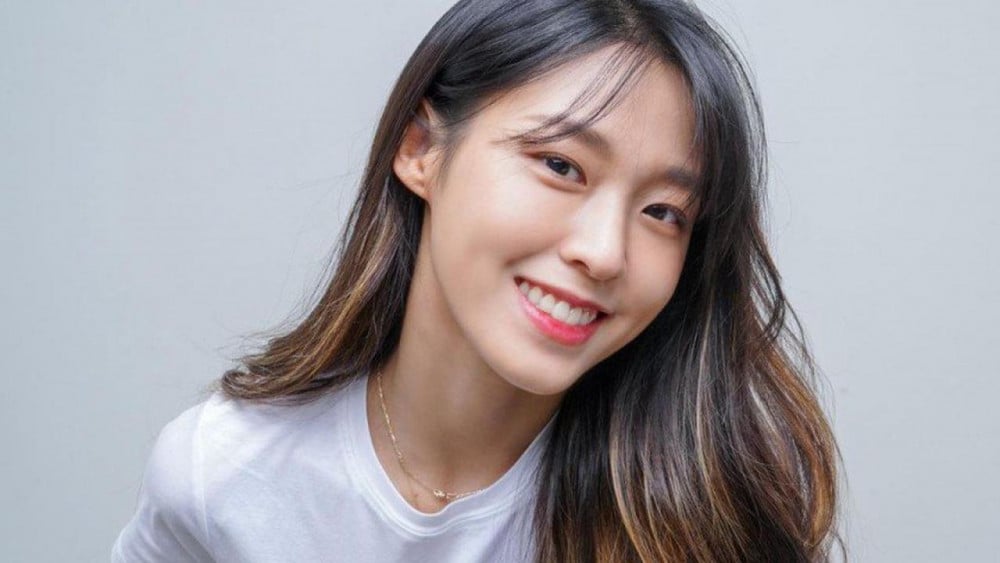 AOA member Seolhyun shared dieting tips with fans.

On October 10th, the idol member candidly talked with her fans on 'Bubble'. She shared her BMI and tips for dieting as well. On her Inbody measurements, she weighed 48.7kg and had a muscle mass of 21kg while body fat was at 10.2kg making her at 20.9% body fat percentage.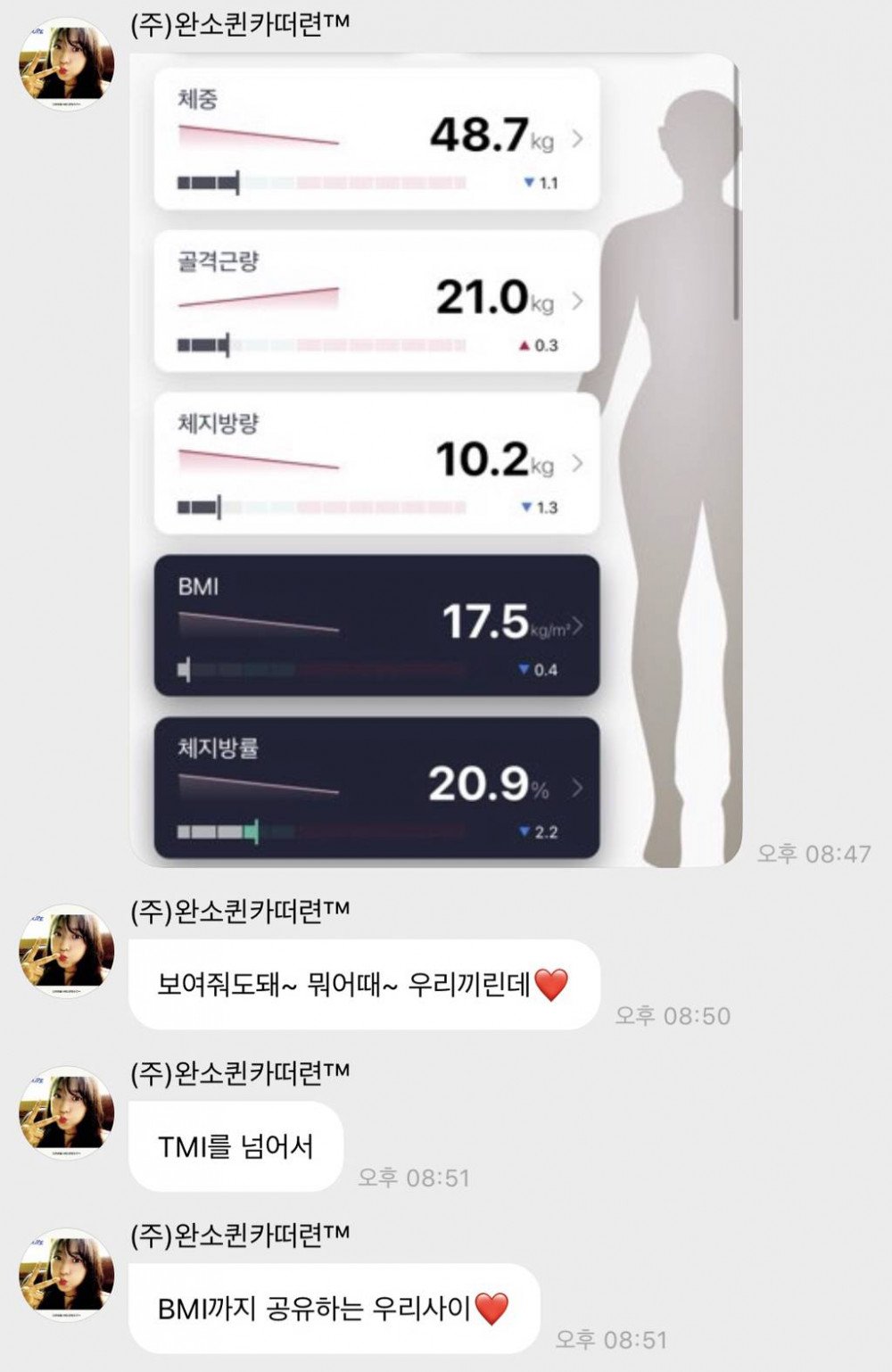 Seolhyun says in the screenshot above: "I can share this~ What's there to hide between us <3 We even share BMI not just TMI <3"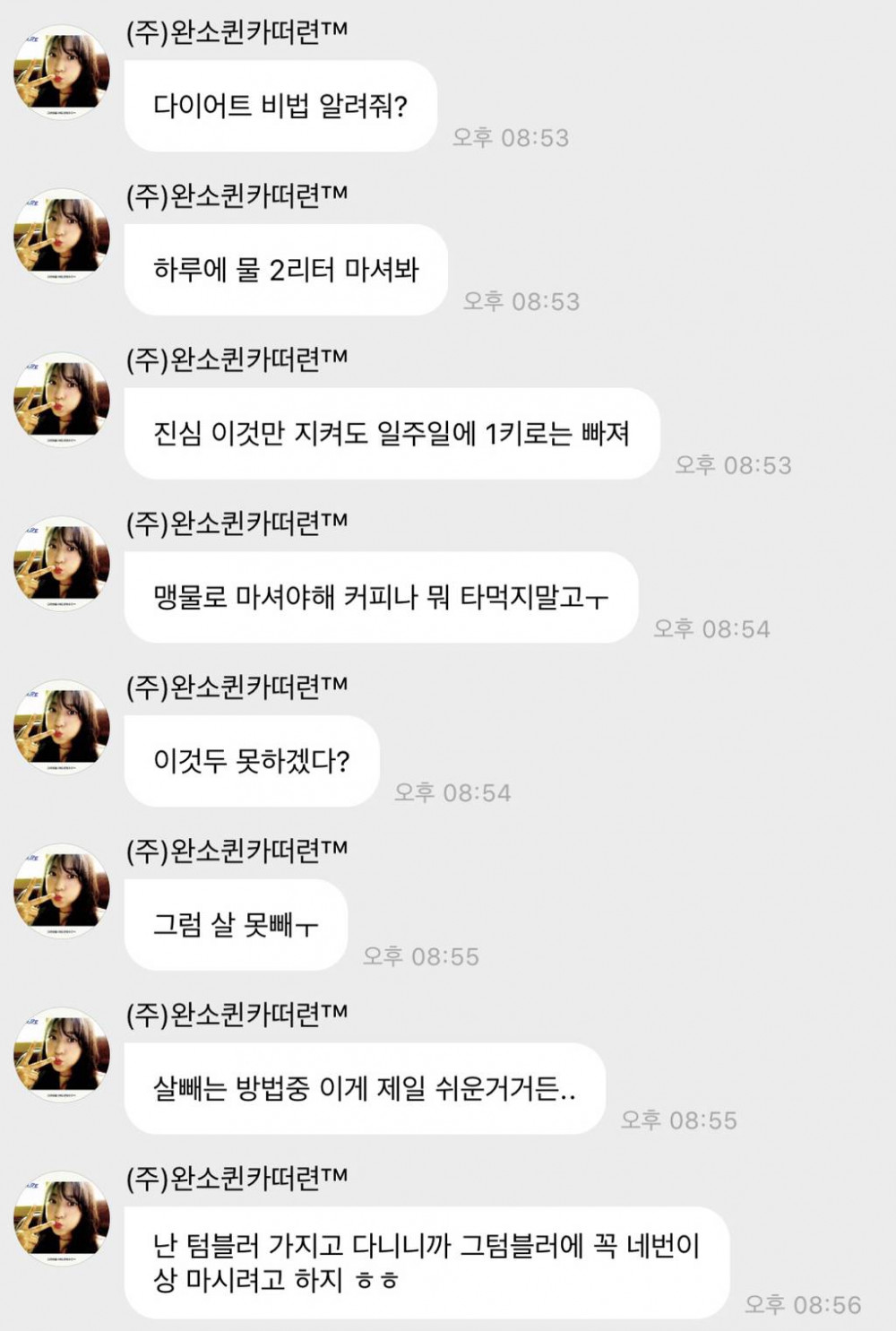 She then proceeded to share her tips on dieting, "Want me to share my dieting tips? Drink 2L of water daily. You'd lose at least a kilo of your weight in a week if you do just this. But it has to be plain water no coffees or additives. If you can't do this, you won't be able to lose weight because this is the easiest thing among many different ways to lose weight. I bring my tumbler cup so I can drink more than four times with that tumbler haha."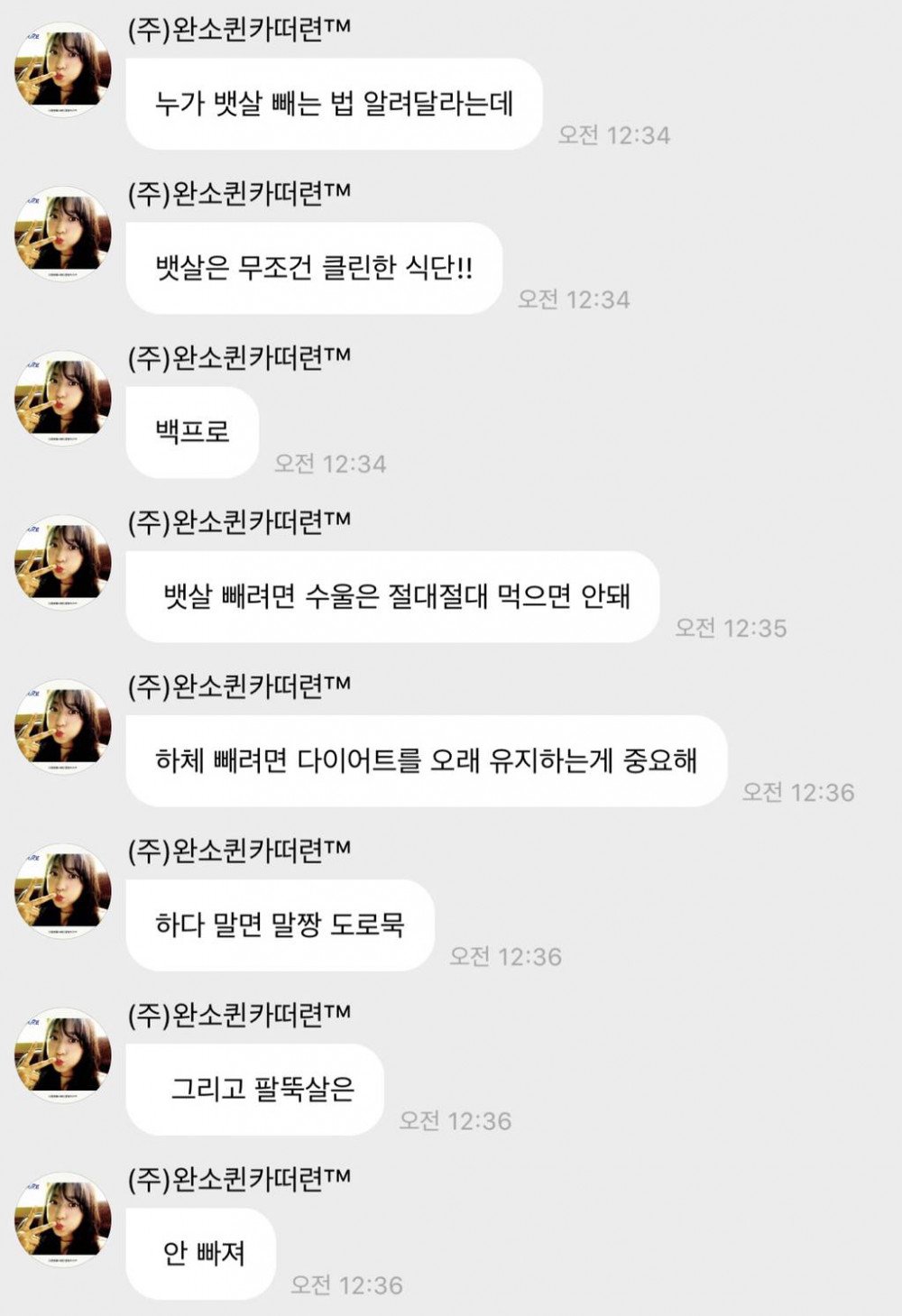 "Someone said to share the tips on losing belly fat. For your tummy always opt for clean eating!! 100%. Never drink if you want to lose belly fat. For your lower body, it's important to maintain your diet for a long time. If you go on and off, it won't work. And you can't really lose your arm fat."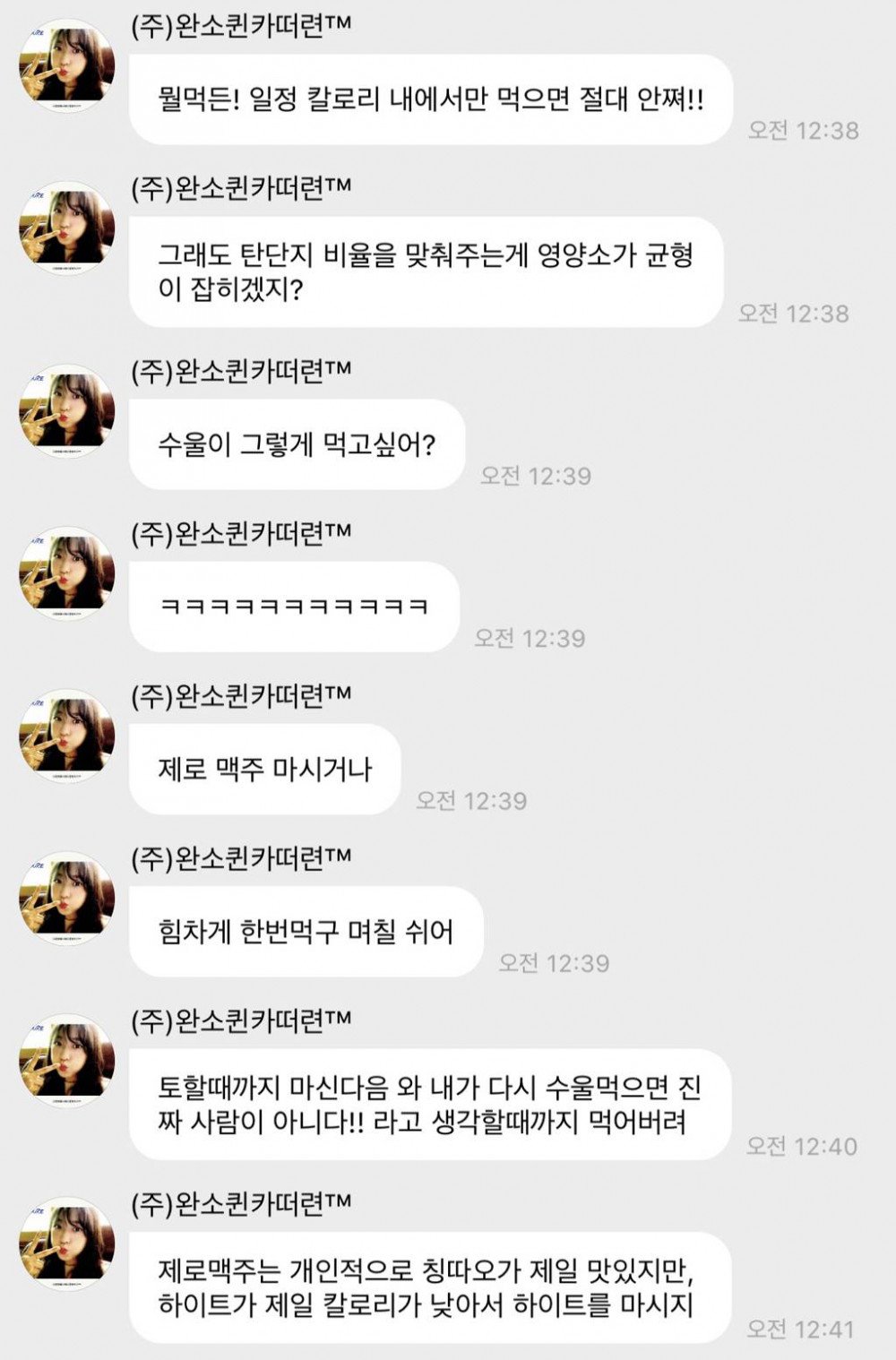 "You can eat whatever as long as you stay within your calorie deficit. You won't gain unless you go over your calorie limit! But you should balance out your macronutrients(carb, protein and fat) for nutritional purposes. Do you really want to drink? lol Either you opt for a zero beer or drink until you get wasted and don't drink at all for the following days. My personal favorite is Tsingdao, but I drink Hite because it has the lowest calories."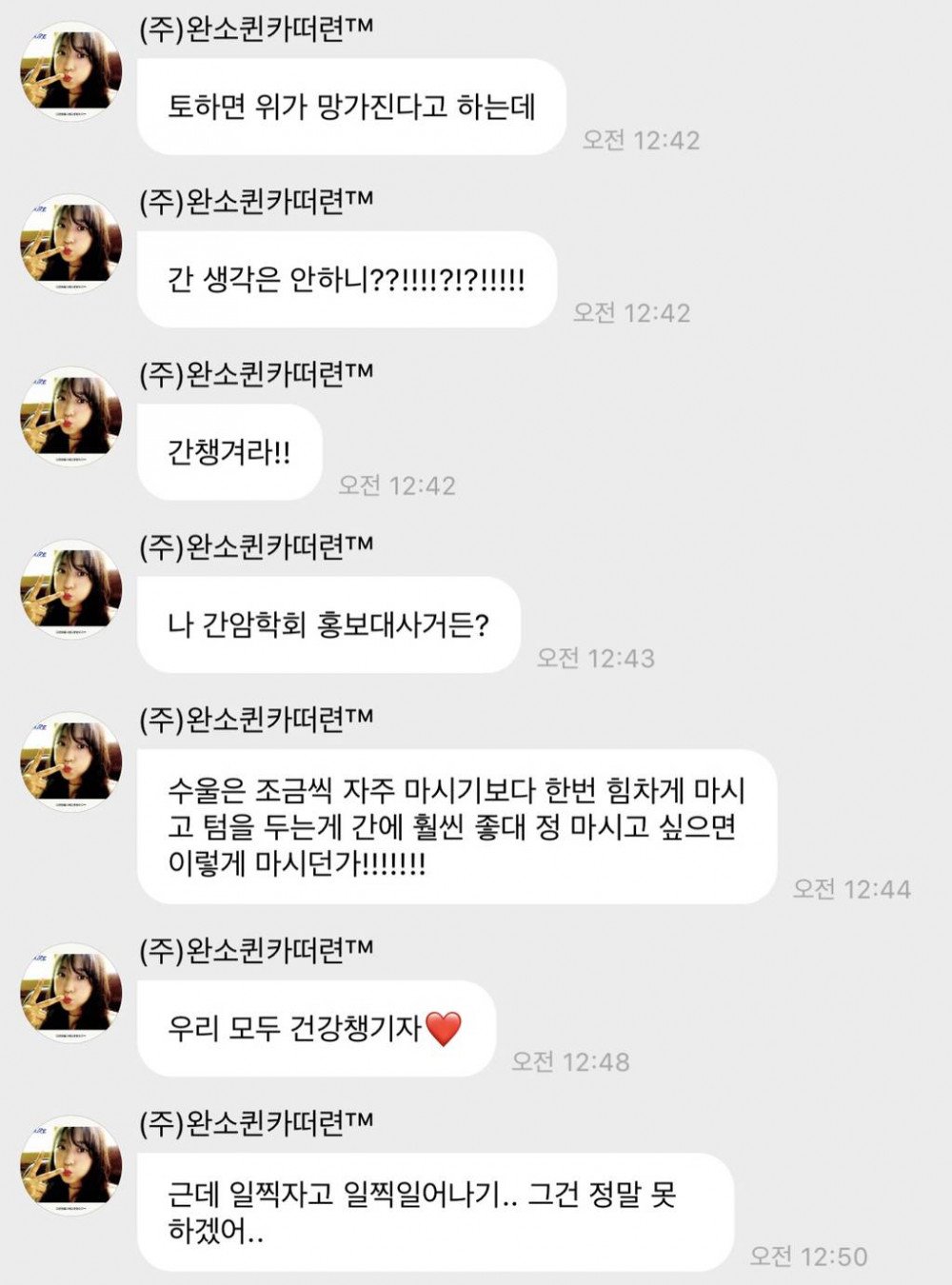 "People say throwing up will harm your stomach but you should also think about your liver as well. Take care of your liver!! I'm an ambassador for the liver cancer seminar. I heard it's much better for your liver to drink only once in a while even if you get wasted than to drink frequently in moderation. If you really want to drink then do it this way! Let's all be healthy <3 But I can't really go to bed early and get up early.. I just can't do it.."
What are your thoughts on her dieting tips?