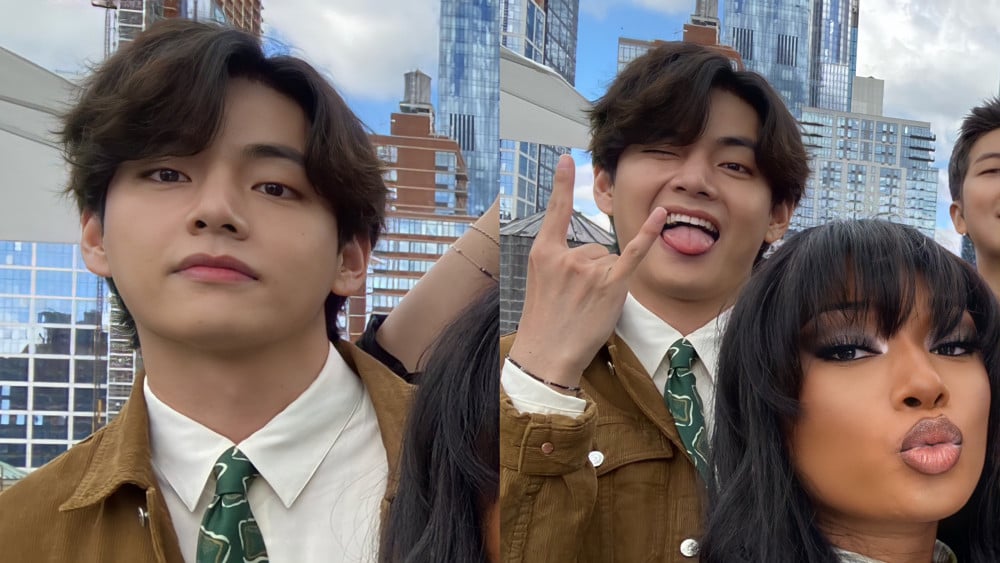 On September 22nd, Megan Thee Stallion shared pictures of her first meeting with BTS on her official Twitter & Instagram accounts. They finally met in NYC since their collaboration for the Butter Remix Ft. Megan Thee Stallion. Later BTS's official Twitter account also reposted the pictures captioning "Butter Crew."
After the pictures were shared, netizens were amazed at BTS's V, aka Kim Taehyung's surreal looks, and stunned at his pose as he struck Megan's 'iconic tongue out pose.' Fans even went on to call him "THEE TAEHYUNG."
Immediately after the pictures were shared, many locals started asking about "the guy on the left" and "the guy in brown jacket," which is none other than V.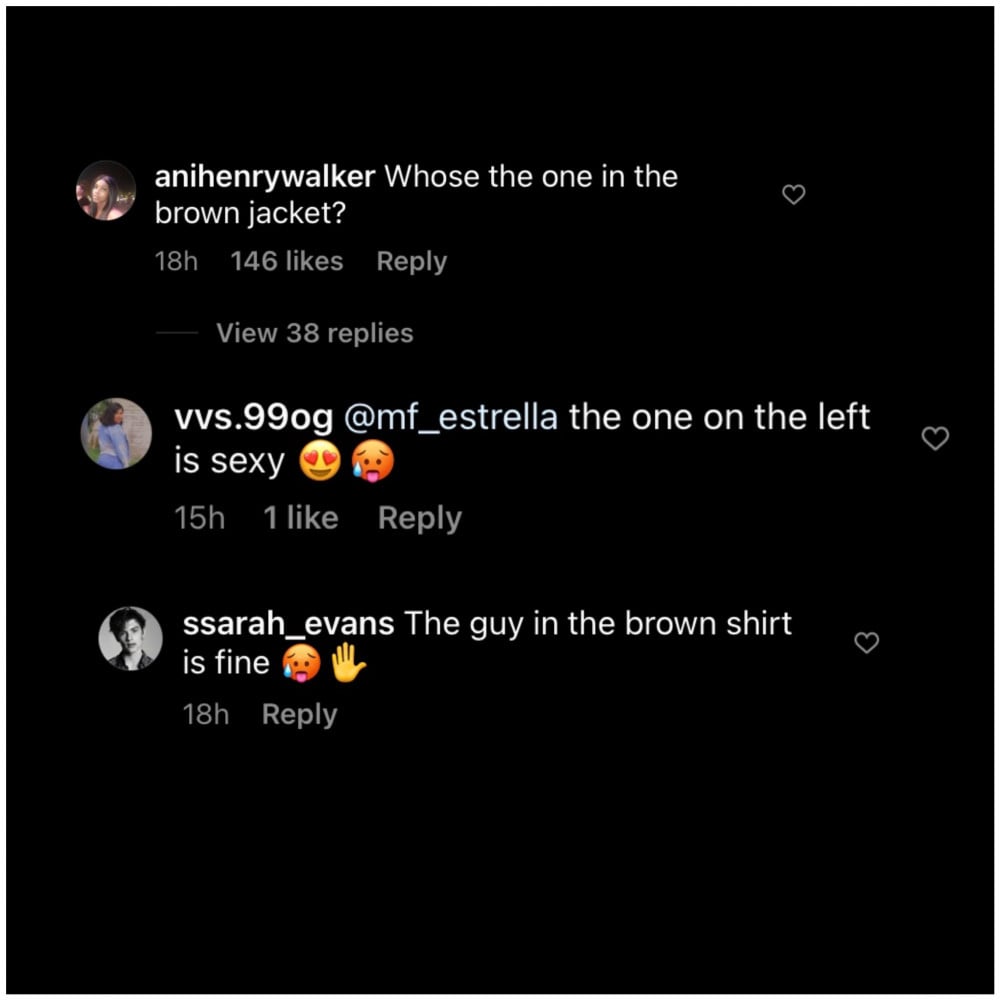 Along with the locals, fans also couldn't stop talking about his attractiveness & his pose as he finally did the much long-anticipated 'iconic tongue out pose.'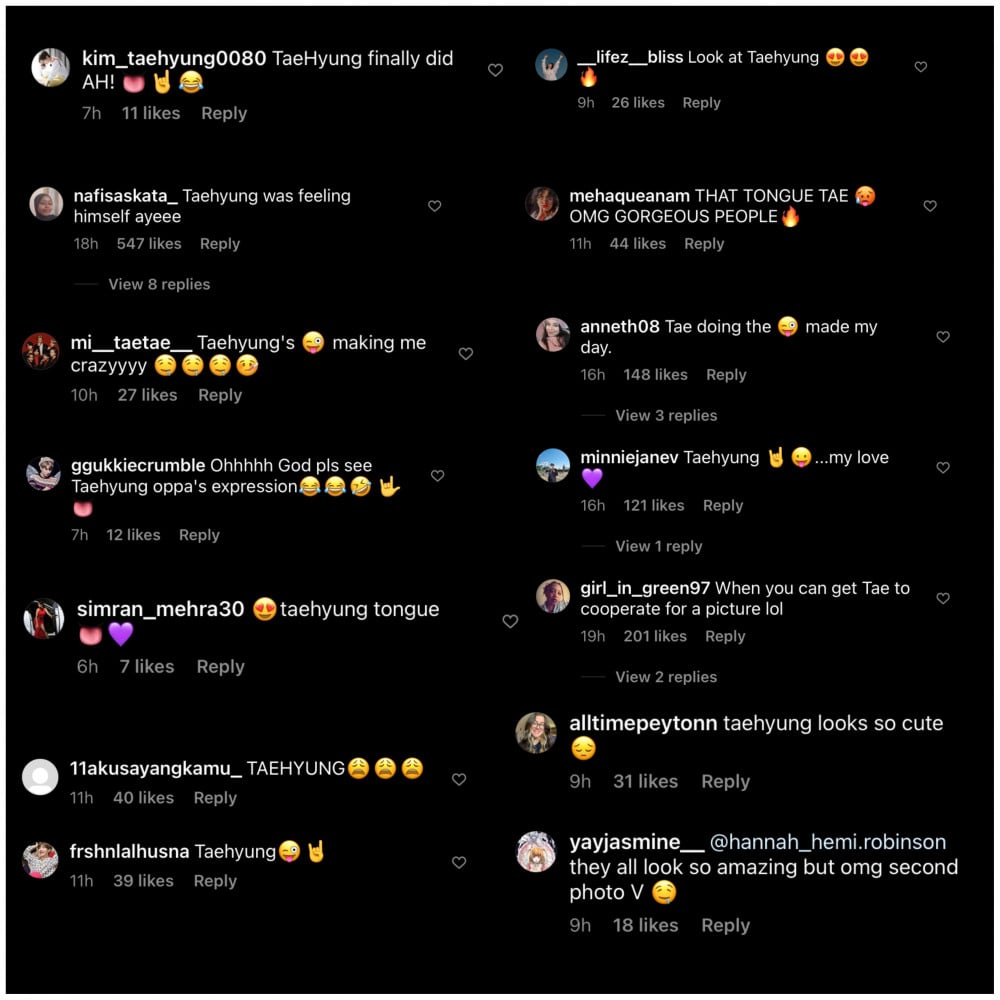 His ethereal looks and majestic visuals never failed to please the fans, and this time was no exception as well.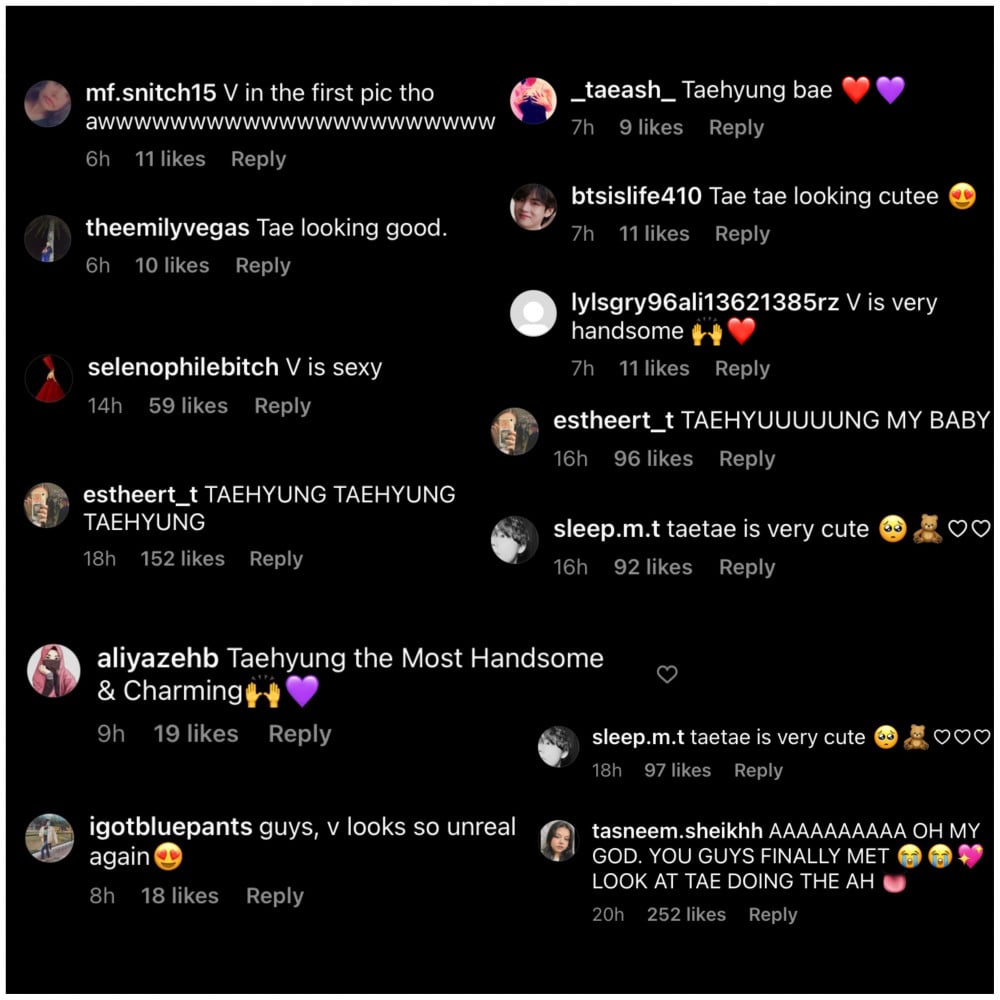 Since the very beginning, V has been called the 'STAN ATTRACTOR' of the group. Likewise, the stan attractor has been doing its magic quite efficiently and grabbing locals' attention every now and then.