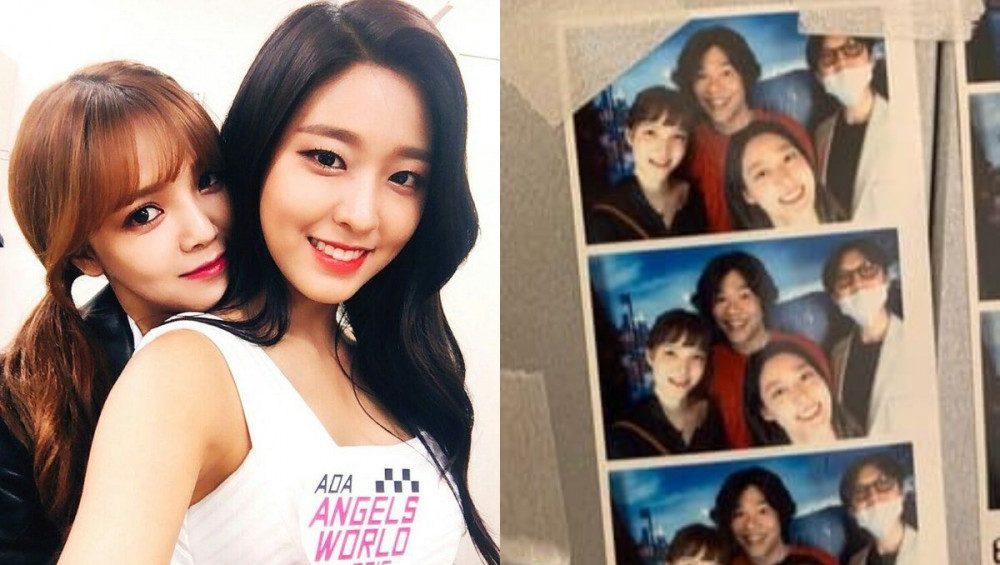 Netizens responded after a witness account of AOA's Seolhyun and former AOA member Jimin smiling together surfaced online.
On a recent online community forum, a photo of Seolhyun and Jimin posing for a set of sticker photos together began spreading, garnering attention. The two girls were seen smiling with Lee Sang Soon (singer Lee Hyori's husband) and another individual. Under the photo read, "Jimin and Seolhyun, who went to Lee Sang Soon's photo exhibit in June of this year. It's a photo that was posted on a non-celebrity's blog."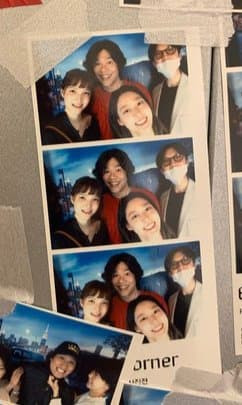 In response, some of the netizens' comments included:
"Seolhyun is such a loyal, true friend who doesn't abandon her friends when they go through a tough time."

"It's a good thing Seolhyun is by [Jimin's] side. It's amazing how she continued her relationships [with people] despite getting so much hate. If it were me, I would have felt so wronged by the hate comments and distance myself from my friends."

"Jimin's collar bones? Look at it. I can feel that she got so thin...TT But good thing she's smiling brightly at least."

"But can Shin Jimin return?"

"If Seolhyun, who is well known in the entertainment industry to be kind, hangs out with Jimin, then who actually would be the kind one?"

"If that person saw this, she would go crazy again.."

"Jimin was already all bones before the controversy started."

"I wish Jimin would be happy, for real."

"It weirdly makes me sad to see Seolhyun smile so brightly like that."

"I don't know about anything else, but this is such a good thing."