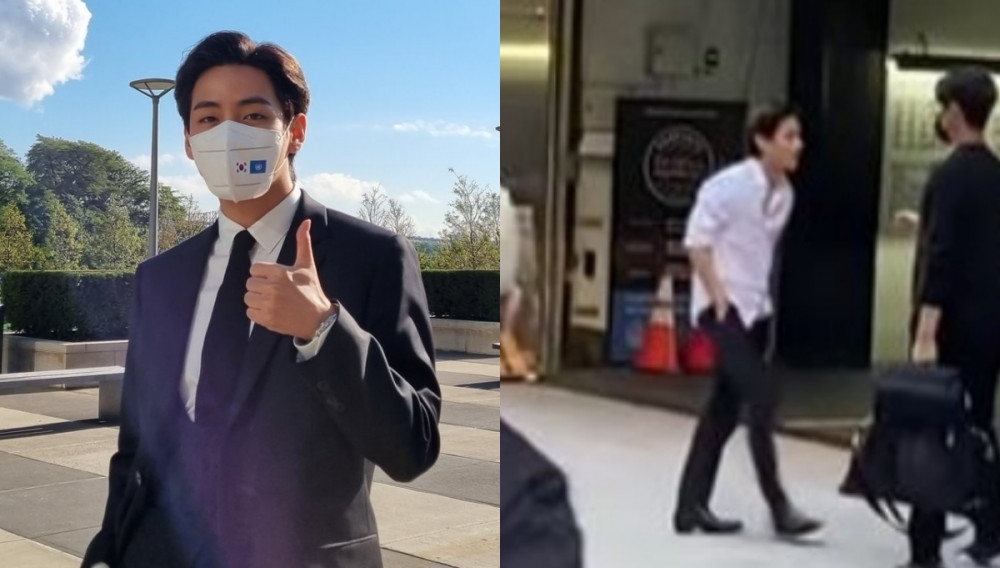 On a recent online community forum, K-netizens debated whether they saw a problem after BTS's V was spotted in New York not wearing a mask.
The netizen who created the post wrote, "Opinion one, there is no restriction for masks in America so it's okay. Opinion two, it's not okay and he should be wearing a mask because he has to return to Korea." The netizen also posted a photo of V taken from a fan's video that recorded the BTS members walking inside the garage of their hotels in New York City. The post garnered different responses from K-netizens as they weighed the different COVID-19 policies in the United States and South Korea. South Korea currently has many restrictions on the number of people gathered in meetings, masks, indoor policies, and more.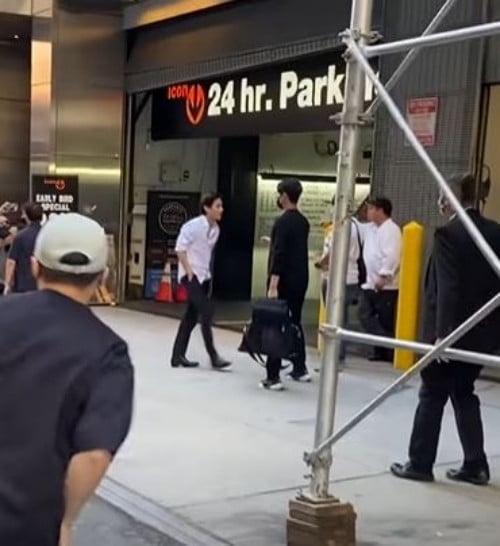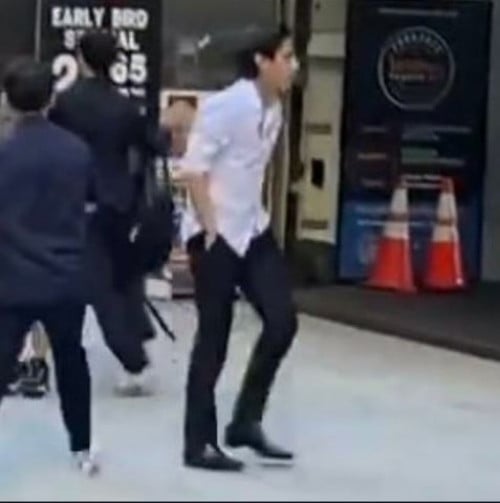 The K-netizens who saw no problem in V's 'no mask' appearance commented:
"That's just the situation in America right now. The only countries that are reacting like this over masks are Korea and China."
"Doesn't it not matter? You just follow that country's policies."
"So what? Over there, there's more freedom over masks."
"It's that country's policies so it doesn't matter."
"America has a lot of areas where they began to not wear masks since last year. For those who never even got the chance to go to America, what would you know? Lolll"
"BLACKPINK also don't wear masks when they go to America."
"Wait...it's so annoying how everyone is doing this [to V] over a short clip of him walking inside a building. BTS are following the policies well, so you guys should be the ones following it."
"It's America guys. America is more free in their restrictions, so it's okay Loll."


The K-netizens who found a problem in V not wearing a mask commented:

"America is more severe in terms of its danger levels, but he's taking off his mask as soon as he goes to America. What do you mean it's okay because it's according to that country's policy? Then it's okay to be free to take off masks in Korea too?"
"It's a severe issue with America not wearing masks. Regardless of whether it's allowed in that country, that's what can cause two more people to get COVID-19."
"If he's Korean, then he should wear a mask...or he might bring COVID-19 from there."
"Even if you were vaccinated, it's right to wear a mask. We also wear a mask. Does only BTS avoid getting COVID-19?"
"Please don't get COVID-19 and return."
"Wow. Then he has to self-quarantine."

What are your thoughts on this issue?