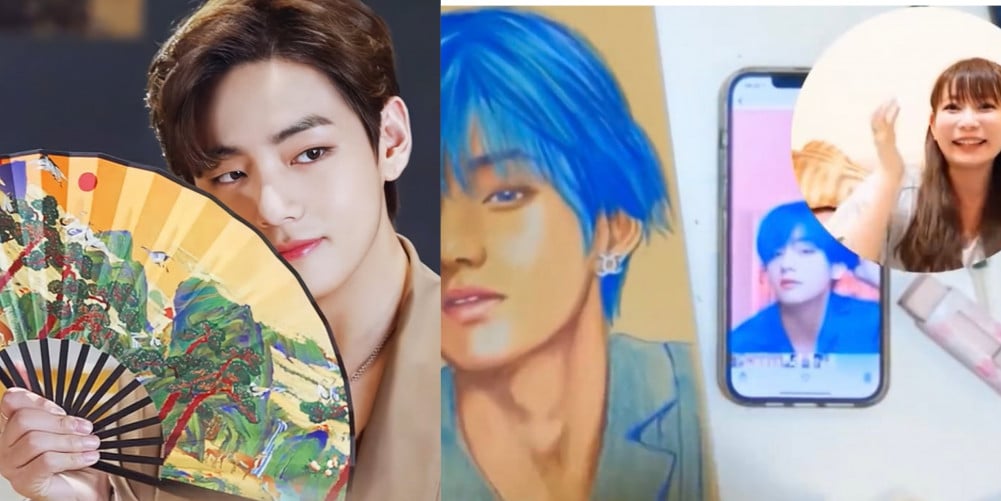 BTS's V is always attracting artists who want to draw or sculpture him. His face is used in arts exhibited in museums and art exhibitions all around the world.
Shoko Nakagawa, a Japanese illustrator, actor, and singer, posted a video where she showed drew V.
Many artists shared that V is their muse because of his perfect features. Recently a Korean sculpting channel, "One Touch," shared their V sculpture.
The sculptor talked and praised V during his video:
"His personality is as good as his face. Every time I look at him I smile. To know there is a man with such an innocent face, I'm envious."
He explained further the process of his artwork and how difficult it is to sculpt the artist due to his perfect ratio:
"While searching for pictures to sculpt V, I was absorbed in appreciating him...There are people who within the category of handsome do not belong to a face type. It's the most challenging type for me to work with a single color. Such a person is close to a Golden Ratio.
It has a characteristic of a distinct shape and color. This type is the most difficult even for me..."
This is not the only time an artist confesses that it's not easy to draw or sculpt Taehyung.
A graffiti artist Lee Jongbae known as "STAZ," posted a drawing of V on Instagram with the caption, "Handsome people are hard to draw."
Everything about Taehyung is inspiring. His Inner Child stage set, which he helped make, presented inspiration for a famous artist, Oh Yeseul, who shared pictures of painting the mural for the Inner Child performance on her Instagram.
Perfect Face that belongs to the art exhibition, V's artwork was seen at the Hole Art Gallery in NYC by artist Erik Yahnker.
V's beautiful features and exotics charms are a magnet to artists.