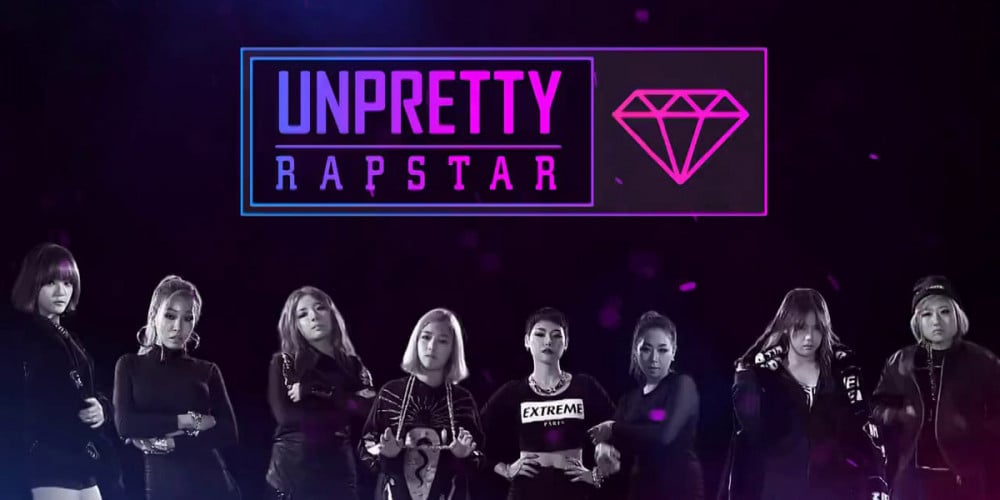 Wow, can you believe it's already been five years since season 1 of 'Unpretty Rapstar'? It seems the older you get, the faster time flies by. Anyways, I am still upset they discontinued the program after season 3. Unpretty Rapstar was a female rap competition show featuring various rappers and even members from girl groups. It displayed a new side to these ladies that we've never seen before, and we LOVED it.
Some of these rap battles were FUN to watch; some were humiliating. Nevertheless, we love rap battles, and here are some of the best rap battles from the show's three seasons. Check it out and never forget the legacy of 'Unpretty Rapstar'!
1) SEASON 2 - Yezi vs. Sooah
This was honestly pretty humiliating to watch for Soo Ah, as she couldn't really showcase anything. Yezi, also known as crazy dog, dominated her performance and showed the world that she isn't an underdog after all.

2) SEASON 1 - Jessi vs. Lil Cham

Oh gosh, another humiliating battle to watch. I almost felt bad for Lil Cham watching this rap battle, and as sad as it was, it was amazingly savage. Everyone loved Jessi's bad side -- it was something totally different from the "nice idol image."

3) SEASON 3 - Yuk Jidam & Euna Kim vs. Miryo & Giant Pink
I loved this group rap battle because it was actually so fierce. The dagger in Miryo's eyes can definitely be felt in that thumbnail, but the young Yuk Jidam & Euna Kim did not get scared away. In fact, Yuk Jidam SLAYED her rap performance.

4) SEASON 3 - Nada & Soyeon vs. Grace & Ash-B
Another GREAT group battle to watch -- I was especially impressed because all four of these singers were pretty much underdogs before appearing on this show (with the exception of Soyeon from Produce 101). Nevertheless, they showcased amazing BARS, and more importantly, Ash-B was able to redeem herself from a not-so-hot season 2 appearance.
5) SEASON 3 - Yuk Jidam vs. Janey
This one was also another clenching battle to watch. Yuk Jidam looked genuinely furious when spitting out her bars to Janey, but the fearless Janey did not run away. She was strong and bold and rapped to her best, and eventually won the battle as well!
6) SEASON 3 - Nada vs. Giant Pink
These two ladies were easily one of the top candidates for winning the season, and many had high expectations. Giant Pink, widely loved for her diction and her tone, showcased an upsetting performance when she couldn't remember her lines.
7) SEASON 1 - Jessi vs. Kisum
What an upset! While Kisum was the underdog, Jessi was flabbergasted when Kisum completely slayed that rap battle! As good as Jessi is, Jessi admitted her loss and gave props to Kisum for the savage performance.
8) SEASON 1 - Tymee vs. Jolly V
And... no one could ever forget the legendary UNOFFICIAL rap diss battle by Tymee & Jolly V. It wasn't even an actual rap battle, but they were going at it, dissing each other. Emotions were definitely swinging across during the diss, as there was already pre-existing tension even before the broadcast. Nevertheless, it was extremely entertaining for the viewers and still remains one of the best rap battles on the program!
I can't believe it's actually been five years since 'Unpretty Rapstar' aired for the first time. Does anyone else hope for a re-boot sometime soon? I hope it happens! Until then, let us know what YOUR favorite rap battle of Unpretty Rapstar was in the comments below!