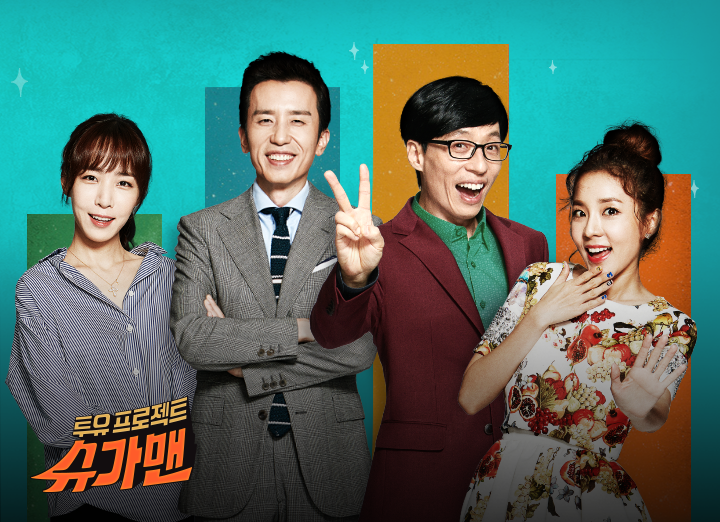 Everyone has been feeling nostalgic as people are aging. They miss the simpler times; they enjoy taking a trip down memory lane. Many remakes are being released in 2021, and quite a generous amount of songs are shining their light years after its release. May we mention Brave Girls' Rollin & Laboum's Journey to Atlantis.
Before this whole nostalgia train began, there was a show for the Millenials and quite possibly the generation before them. Sugar Man was a show that "revived" one-hit wonders, or singers that kind of.. disappeared out of the blue.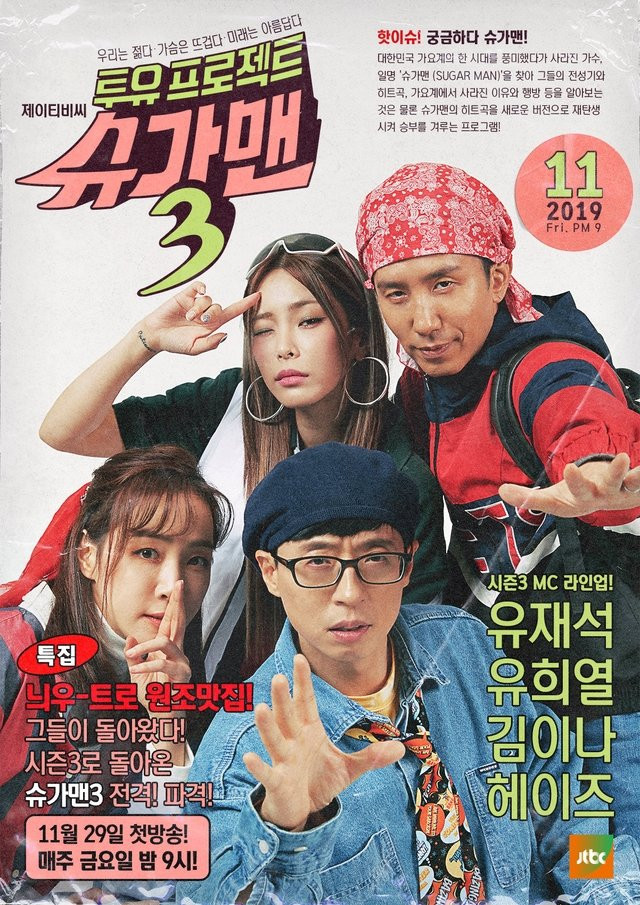 Sugar Man has aired for three seasons, and a fourth season hasn't been renewed, but many people had fun on Friday night trying to guess who that week's 'sugar man' is. Twenty-five members of each age group (teens, 20s, 30s, 40s) are invited to watch the show, and if they know the song, they light their light up. More lights usually light up with the older audiences, because it truly was the music of their generation. A sugar man would be considered well-remembered if all 100 lights turned on. That means everyone knew who that sugar man was, or at least they have heard of the tune. Regardless, it's considered a huge achievement, especially for someone who is not active in the industry anymore. Check out the "100 lights" performances on Sugar Man, and let us know if any of these ring a bell to you!
1) Chul & Miae - Why You? (Original Release: 1993)
Everyone would be on their feet when they heard this bop back in the 1990s. It's still a widely remembered track -- the teen audiences may not remember Chul & Miae, but all of them can confidently say that they have heard the introduction one way or another.
2) Banana Girl - Hip (Original Release: 2003)
This song was an anthem in nightclubs back in 2003, and because it's such a widely heard song, even the teens can familiarize this song. It's without a doubt some of these teens heard it in their parents' cars when they were toddlers!
3) Seo Ju Kyung - Daring Woman (Original Release: 1996)
Known as one of Seo Ju Kyung's biggest hits, the song received negative attention when first released back in 1996 due to controversial lyrics. It may not seem controversial at all, but in the 1990s, Korea was a very conservative country, and it truly was "bold" or "daring" and "provocative" to ask a male to buy you drinks. Now, fans are dying to be able to hear her live one more time.
4) Cha Su Kyung - Can't Forgive (Original Release: 2008)
This song was mainly known for being the OST of the hit drama "Temptation of Wife." Everyone and anyone who was living in South Korea at the time would tune into this daily 30-minute drama, and they would be welcomed with Cha's "Can't Forgive." The drama gets extremely crazy and intense, but that's what Koreans love, right?
5) Solid - Soulmate (Original Release: 1996)
This has definitely got to be the song that anyone in a typical Korean family would know. Grandparents, parents, siblings, and hopefully the next generation as well -- it's simply such a catchy, fun beat with some interesting lyrics. It's always a bop to sing at karaoke, and it's no wonder that this song got 100 lights!
6) Jewelry - One More Time (Original Release: 2008)
This song had some controversy as some people claim that it was too recent for Jewelry to come on Sugar Man. Regardless, they came on stage and killed it no differently than their 2008 selves. When that intro comes on, and the four ladies dominated the stage with the signature E.T. dance, the entire audience cheered with joy.
7) 7 Princesses - Love Song (Original Release: 2004)
This was quite possibly the most shocking appearance of all three seasons, just because these girls were completely different than their 2004 selves. Most of the girls weren't even ten years old at the time, and they really did not know what they were doing. Fourteen years later (as the broadcast was in 2018), these girls are all matured adults, and they take a trip down memory lane to their young and cheerful selves, causing a clash of emotions amongst the hosts and guests.
8) Scenery on a Bicycle - Me to You, You to Me (Original Release: 2003)
This song was featured in one of Korea's most famous movies, "The Classic." For its simple yet sentimental melody and lyrics, it received a lot of attention -- even to this day. No wonder 100 lights was no big deal for these three gentlemen!
9) Zaza - Inside the Bus (Original Release: 1997)
It's almost weird how Jaja didn't do well besides this song. This song was an anthem in the 90s, and it's still widely used as a talent show song, especially because of the talking lyrics between the male and female members. This song is also used as a mood maker as it really pumps the energy and adrenaline out of you (in a good way!)
10) JinJu - I Will Survive (Original Release: 1997)
Even if you're not a K-pop listener, everyone will know this song. JinJu killed it in 1997 with her amazing vocal skills, and her impact has definitely left a mark because everyone could still CLEARLY remember this song. Her vocal skills are STILL the same -- IMPRESSIVE!
Now, some may know all the songs on this list, and some may know none. Either way, these are some of the songs that shined the K-pop world before it got global. Though most of these singers are not active anymore, they have definitely done their part in contributing to the music world. Which one was your favorite? Is there a non-100 light Sugar Man that you enjoyed more? Let us know in the comments below!