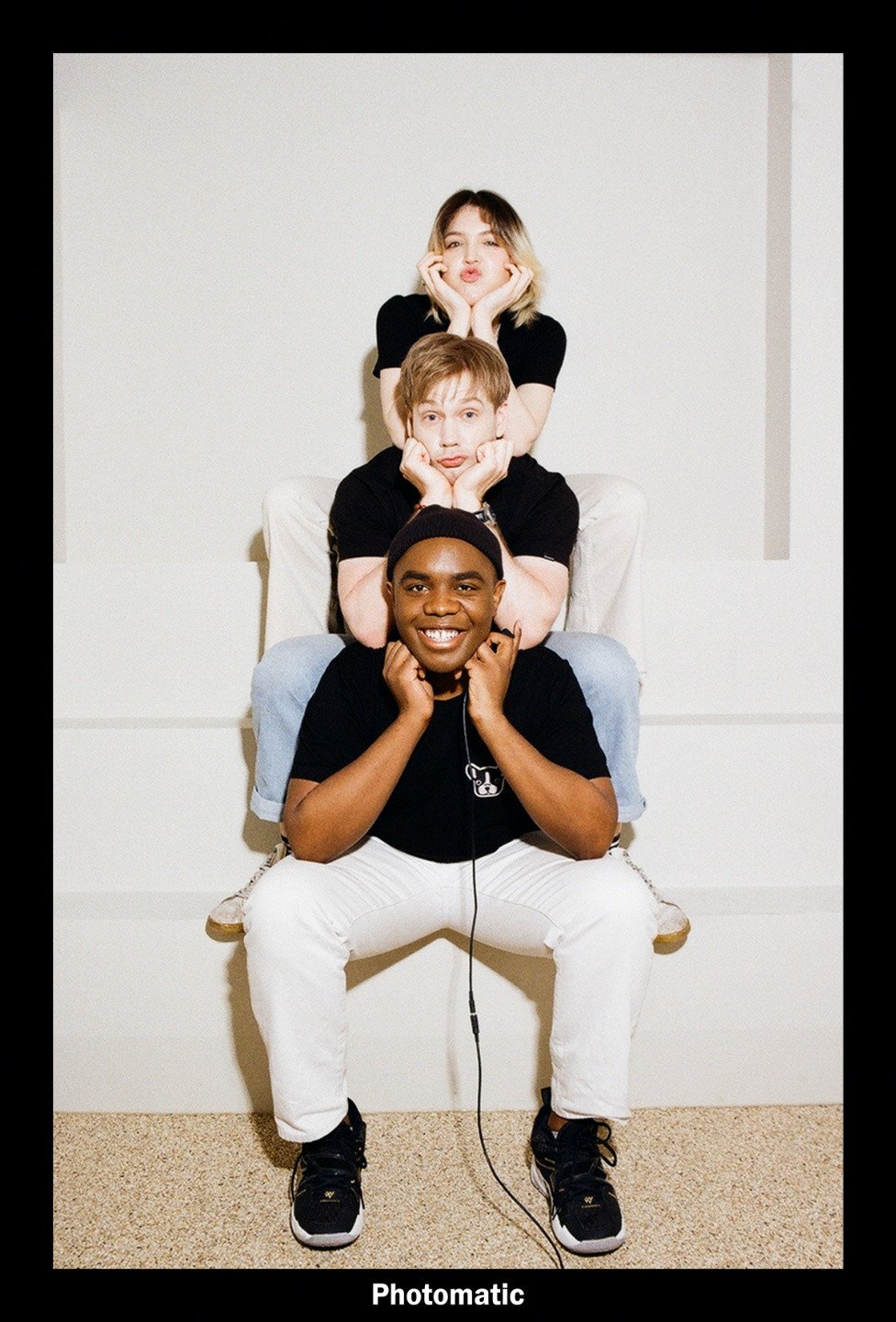 Netflix's newest sitcom, So Not Worth It, premiered on just June 18 but has already captured the hearts of viewers globally! Following a group of students of multicultural backgrounds around their college dormitory in Seoul, this is one of the first major Korean television series opting to showcase the reality of diversity in Korea. To discuss more about the role of diversity in Korean media as well as talk about their stories as actors and people, allkpop sat down with three awesome So Not Worth It foreign cast members- Carson Allen, Terris Brown, and Joakim Sörensen to unpack the show and much more! Keep reading for the interview below: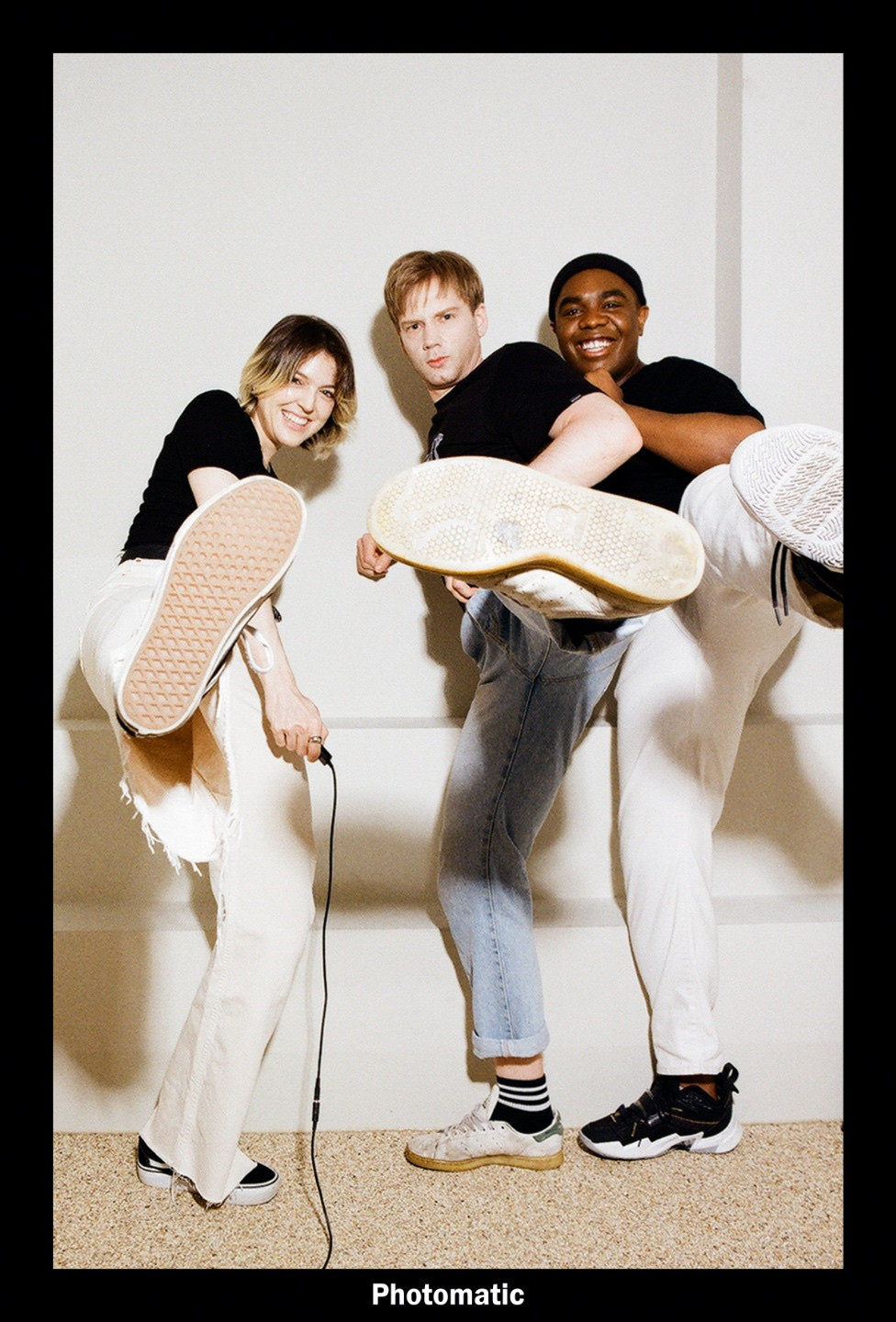 allkpop: We're here with Carson Allen, Terris Brown, and Joakim Sörensen - three amazing cast members from Netflix's So Not Worth It! Happy to have a chance to chat with you all! Please introduce a little bit about yourself and the character you play in the show!

Terris: My name is Terris Brown and I'm from the USA. I play "Terris" on the show and my character is a bit of a know-it-all and can act like a casanova from time to time. He's also very smart and while he can act a bit stuck up to his friends, he tries his best to be loyal to them...even with the occasional slip up. He likes to dress up nicely, and he goes through some personal growth towards the end of the show. Unlike Terris in the show, I don't have a good fashion sense and I'm definitely not a casanova, but I do love my friends and would do anything for them!
Carson: My name is Carson Allen I am an American actress and I've been working in the South Korean market for about five years now. I first moved to Korea in 2007 with my family due to my father's work and started my acting career later in 2016. Acting has always been my passion and dream but it wasn't until I got my first audition for a role in a drama that I realized it was possible to pursue my dream of acting here in Korea. I got to play the role of "Carson" in the series. Carson is a third year architecture major student who loves to eat Korean food, sleep, and drink lots of alcohol. Her personality can be described as tough, down to earth and a little dirty/messy and despite having quite a temper Carson can also be somewhat of the rock in the friend group. She is definitely the friend you go to for advice or when you just need someone to talk to.
Joakim: My name is Joakim Sörensen and I am from the deep Swedish forest. I've been living in South Korea on and off for about 5-6 years now. I got into the entertainment business a couple of years ago and I have been doing it ever since. I play the character "Hans" on the show. Hans is a Swedish student who is very invested in human rights issues, the environment and Korean culture. He has a strict set of rules that he thinks everyone should live by, however he is a bit lenient about the rules when it concerns himself. He can come off as a bit of a jerk, but I believe that he is nice at heart.


allkpop: Now I know you all come from diverse backgrounds, both in general and in regards to acting! Share a little bit about your experiences prior to So Not Worth It.
Terris: In high school, I participated in a few musicals and plays, and I think that's when I first caught the acting bug. While I never expected to be able to act here in Korea, I got the opportunity to do some extra work when I was a student, and ever since then, I've never looked back. I've participated in multiple korean shows trying to get my name out there, and finally in 2019 I was casted as a supporting character in a movie called "Jazzy Misfits." After that movie, more opportunities opened up for me, and eventually I was lucky enough to join the cast for this show!
Carson: Over the past five years acting in the Korean market I cannot believe how blessed I have been with so many amazing opportunities to work with such talented directors and actors. For my debut role I got to work side by side with the incredibly talented Ji Chang-Wook for the TvN drama "THE K2" in 2016, and then in 2019 I was so lucky to have been able to work on multiple projects with actors such as Lee Jin-Wook in the OCN drama "Voice Season 3" and then Go Doo-Shim, Kang Ha-neul and Gong Hyo-jin in the very popular KBS drama "When the Camellia Blooms". Words cannot even begin to describe how thankful I am to even be able to say I have worked with so many talented artists in Korea.
Joakim: I majored in Software Engineering and I came to Korea as an Exchange Student around 4 years ago and got an opportunity to try out entertainment work. It was so much fun that I've been at it ever since. Just being able to make people laugh (or at least try) gave me great happiness and made me want to keep at it, though I mostly did talk shows and traveling shows. While doing this other kind of entertainment work, however, I got into acting, started taking lessons and really discovered this passion.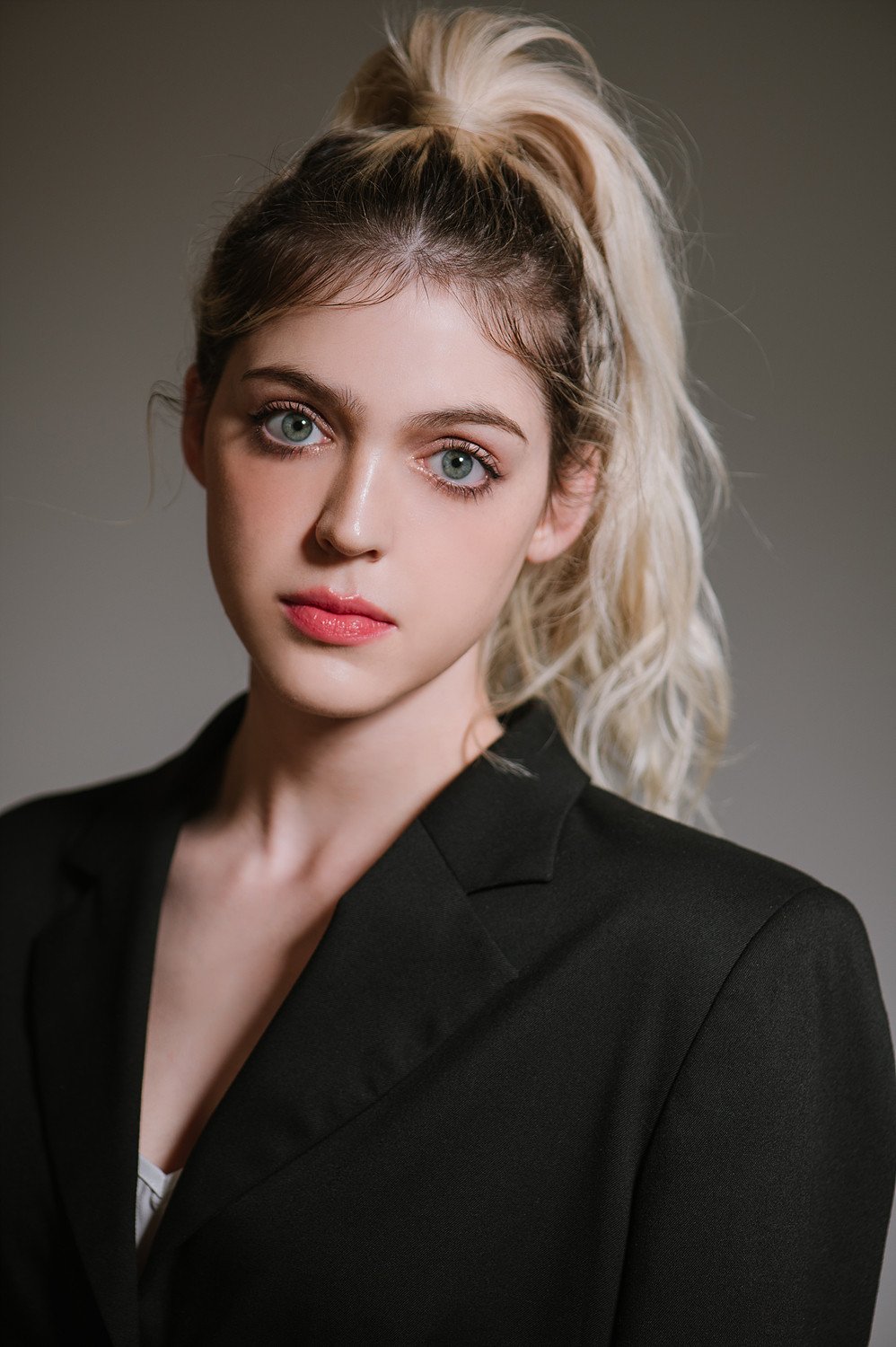 allkpop: What are some prior roles of yours that were your favorite and why?
Terris: Prior to playing Terris on this show, I think my favorite role was playing a half-Korean named "Lee Jeong-bok" in the movie "Jazzy Misfits." It was the first "sizable" role I had and I got to learn so much while filming. I worked with a great team and some amazing actors and I think it really helped prepare me to be able to act here in Korea. The character was also very pure and nice, and it just felt good to play such an honest and likable character.
Carson: This is such a tough question! But I would have to go with my role as Tina in the OCN drama "Voice season 3". This was the very first role I ever had that was a complex character and one that wasn't easy to play. With this role I had to do a lot of preparation such as figuring out how I would make myself sound like I couldn't speak Korean very well but do it in a way that seemed natural and believable. With this character I also had to do a lot of character breakdown work due to the fact that she was somewhat of a misunderstood villain. Tina was not an easy character to relate to nor was she easy to understand. But I think ultimately that is why I fell in love with her. I hope to play more complex and serious roles such as her in the future!

Joakim: I had some really really minor parts here and there, but this being my first proper one I can't really say I had any prior experience.


allkpop: Now, back on the topic of the show. You three are of the four foreign cast members, so naturally, all eyes are on you! What was the process of auditions like? Likewise, how was your day-to-day on set when filming regularly?
Terris: While Minnie is working as an idol in Korea, she is from Thailand and part of the foreign cast along with us three. Hopefully, we are helping start a new wave of Korean shows where more foreigners can get roles in the future. Auditions were tough. I had to go in multiple times and had to get through multiple rounds of auditions. It was a lot of waiting and preparation, but when I finally found out that I had gotten the role, I cried a little at home, haha! Being on set was a lot of fun. When we were on a break, we would chat with the other cast members or go off to practice lines for the next scene. The atmosphere was always great and everyone was always trying their best to help each other out.
Carson: Out of the eight main cast members half of them are all foreigners! This is actually my favorite part about the series. Having half of the main cast be completely foreigners is such a unique quality to the series and I believe it's what gives it its charm. For me the audition process was so stressful! As many actors around the world can relate, when you are first given an audition script you already start to get in your own head about if you think the director will see you as being right for the role or not. And to be honest I was very doubtful about getting this role! When I first read the script for my character I thought "there's no way they would see me as being tough or rough enough to play this character". But to my own surprise, after multiple rounds of auditions and a lot of waiting I got the phone call that I was officially casted! I remember I was actually in a Starbucks when I got the phone call and I just bursted out in tears and cried in public, no shame whatsoever. As far as daily set life it was a lot of fun! All the cast members are so easy going we all got along so well and were able to have a lot of fun memories on set together.
Joakim: Four of eight are foreign, which is quite revolutionary. And what I really liked about filming and the series in general is that it doesn't matter whether your foreign or not. In the series the fact that we're foreign are barely ever mentioned, if ever, because that isn't what is important, it is the characters that are in focus which I love. Hans isn't strange because he is from a particular country, Hans is strange because he is Hans. I think this mindset also shined through during the production of the series. We auditioned like everyone else and were lucky enough to get the part. I've done auditions before and there wasn't really anything different with this audition apart from the fact that I REALLY wanted the part, like really really. I read a part of the script and also did some free acting. Filming was awesome, we just had a blast everyday enjoying each other's company so time went by way too fast.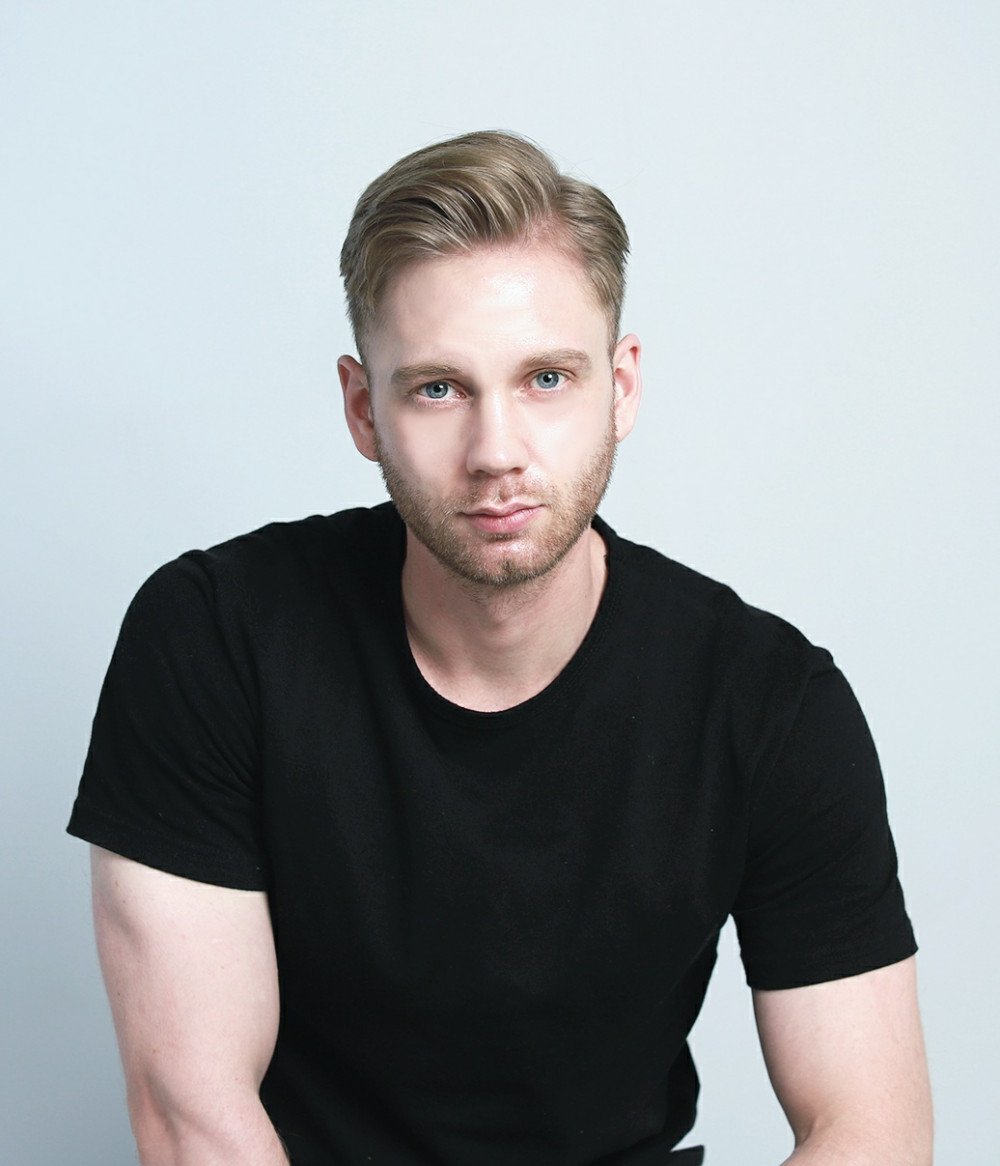 allkpop: I know you three use your real names on the show. Are there ever any moments where you feel that it's hard to get into character or forget to fully go into your So Not Worth It character?
Terris: For me, I think it actually made it easier. In a way, it felt a little more personal hearing my name called. Of course when I was on set, I knew they meant the character, so when my name was called, it was like another side of me came out, but still felt like me at the same time. Actually, I think the toughest part has been after the show. Now when people leave comments about the character, I always have to take a second and think if they're talking about me as a person, or the character I portrayed.
Carson: At first I thought using my real name would make everything easier and fun but, in the end overall I think it actually made it more difficult for me to fully get into character. This was my first time using my real name in a production and I didn't realize just how weird it would be acting as someone who had the same name as me but a completely different way of talking and personality. Although me and my character do have some similarities, our background and over all mannerisms are complete polar opposites. And therefore, I think it was just odd being called by my real name but then having to act like "someone else". Definitely quiet the brain twister.
Joakim: I don't use my real name and the reason for that was because I wanted to separate the character from me. And I also just liked the character's name being Hans, it just worked. I feel it helped to get into character, because when I arrived on set I was suddenly Hans. I wore his clothes, had his hair and everyone called me Hans which I think really helped. The person called Joakim was still at home, fast asleep. People still call me Hans though, so I might have to change my name...

allkpop: What was the easiest and hardest part about filming So Not Worth It?
Terris: I think the hardest part was trying to portray all of these emotions while speaking naturally in a foreign language. It's easy to get lost in the moment and want to revert to your natural way of speaking, so I think trying to put your natural emotions into lines that you wouldn't normally say, was sometimes difficult. Especially during scenes when I had to raise my voice and argue with someone.
Carson: I definitely think the hardest part about playing my character was having to yell in Korean. After living in Korea where respect is very important for so many years now I picked up this habit of always sounding nice and polite whenever I speak Korean. And so prior to playing this role I now realized I had no personal experience with raising my voice, arguing and being super angry while speaking in Korean. So in the beginning of filming it was very awkward and difficult for me to become comfortable speaking this way in Korean while also making it sound natural. But the easiest part about filming this series was getting to work with so many great people. Working with the other cast members made everything easy and fun no matter what we were doing.
Joakim: The hardest part for me was definitely acting in another language. Not having that much experience to begin with, it was quite a challenge to act in Korean. You need to say the lines so people can understand them right away, sound natural while doing it and then on top of that you have to do all the acting so it was definitely a challenge in which I put in a lot of work. The easiest part was definitely to be friends with all these wonderful people with whom we filmed! We're all friends and had such a blast filming and I think that shows in the scenes we all do together. I miss it already!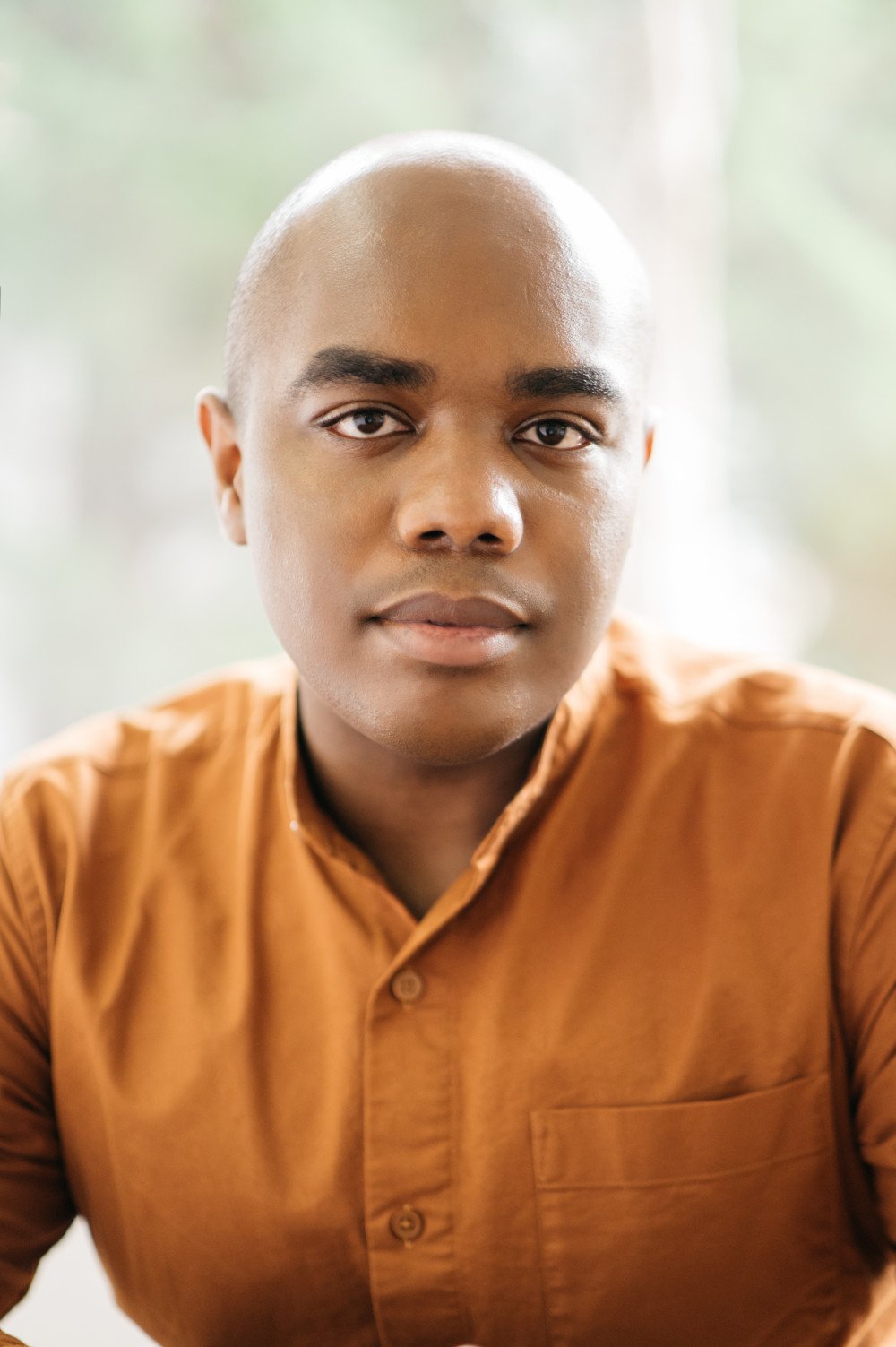 allkpop: As foreign cast members, you three are setting a new standard for Korean media to showcase more diversity. How do you feel about, well, somewhat spearheading this movement?

Terris: It's still hard to believe that it's true, but it's such an honor. I hope we encourage more people to audition for roles, and I hope that we leave a good impression on Korean audiences who may not be used to the idea of seeing foreigners have such big roles.
Carson: As much as it is a total honor for us I think it is also a lot of pressure! I think I speak for all four of us when I say we wanted nothing but to be a good example for what diversity in a Korean production could look like! But also for me on a more personal level it meant a lot to me because I grew up here in Korea and throughout the years growing up I have met so many other foreigners like me who have also spent more than half of their life here. And so I only see it fitting that these types of people are also represented in Korean media because we do exist and we also have interesting stories to tell. I hope we did a good job and that more writers in Korea will be inspired to create more characters that could be played by a variety of people whether that be race, sexuality, gender and or appearance.
Joakim: As Terris and Carson said, it is definitely an honour because diversity like this I don't think has ever been done before and I am so grateful to have been a part of it. I also feel a bit of pressure and responsibility, because I really hope that we can set an example and hopefully, with the help of other wonderful people, pave a path for those coming after us and to show that it is possible. I sure hope that this is a movement and that diversity will continue to thrive, because there's so many awesome people not only here in Korea, but the world, and of course we should embrace and show that!
allkpop: As actors in the Korean entertainment industry, where would you like to see Korean media go in terms of their interests in diversity and inclusivity? Is there anything you'd like to see change?
Terris: I know it's a long road, but I think Korea is heading in the right direction. There are a lot of foreigners living in Korea, and I think it is important to show that in the media. Many foreigners have been on T.V. shows, but it's still very rare to see them have roles like ours in a show. Of course acting in a foreign language is difficult, but we are constantly practicing and I hope that more and more outlets give chances for foreign actors like ourselves. Personally, as an African American myself, it's given me a lot of hope to see black people being cast in more diverse roles as of late. I'm glad we are moving away from always being portrayed as soldiers or thugs. Our show also lightly touches on sexuality and other issues that are sometimes left unmentioned in other media, so I'm so glad to have been part of a project that tried to challenge the standard, and I hope more shows do the same in the future.
Carson: Although I am absolutely in love with Korean media both film and television I would have to say there is a lot of room for improvement for representation and inclusivity. One of the things I loved most about our series was that all the foreign characters spoke Korean well and were never "talked about '' in terms of being foreigners. We were just someone's roommate, friend, boyfriend, girlfriend, etc as opposed to being their "foreign friend" "foreign roommate" "foreign girlfriend" etc this may seem like a small insignificant detail but I believe it is important for the Korean public to see us as "people'' instead of "foreigners". Because at our core we are all just humans and so there is no need to always emphasize on the fact that we are "foreign". I also believe there needs to be more representation for the LGBTQ+ community in Korean media. Because just like anywhere around the world this community does exist in Korea despite rarely being portrayed in the media. This topic was also briefly shown in our series but I hope if we get the chance to film another season that we can go even deeper into the topic/subject of the LGBTQ+ community in Korea and be a good representation for it.
Joakim: I mean, we live and work here and so many people from so many different backgrounds do as well so of course that should be represented in the media. I think things are going in the right direction, however I do wish that the media would be a bit more inclusive and diverse. Not only when it comes to cultural background, but also sexuality and gender as well. I wish that the media would focus more on the person and not let the background become an identifying trait. People are people and none of these things should matter! Like Carson said, and as I mentioned earlier, in our show none of those things matter, only the characters are in focus and it would be brilliant to see this in other places as well.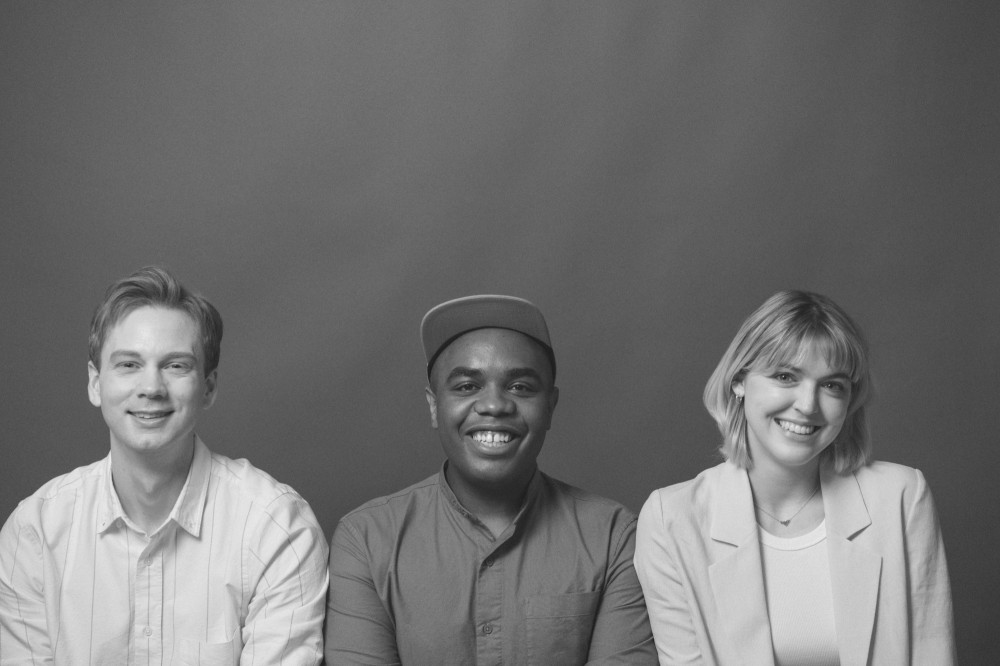 allkpop: Thanks so much for taking out the time to do this interview with us! What can readers expect from you three in the near future?
Terris: Thank you for taking out the time to get to know us better! Like I mentioned above, unfortunately there are not that many roles available for foreign actors, but we're all preparing ourselves for future auditions and I hope you can see us back on your screens sometime soon!
Carson: No thank you for having us! As much as I want to say I am already working on another project unfortunately that just isn't the case. Because we are foreign actors we know and understand that even with the changing of times it still isn't going to be very often that there are roles made for us to audition for in Korea. Therefore, we just have to stay positive and keep working on our craft and skills for possible future roles! I personally have been training in stunts and action choreography for a little over a year now and continue to pick up new skill sets and abilities as much as I can to always be prepared for whatever roles that might come my way. I do have plans though to visit the US in October of this year and spend around three months doing various auditions, meetings and training in acting workshops as well as stunts! I really hope to meet you all again soon on a new project!
Joakim: Thank you so much for having us! You can expect to have to put up with me for some time to come, because I don't plan on going anywhere! As of now I don't have any upcoming projects, so there's not much else to do but to hone my skills so that when the time and opportunity comes I will be a better me. All I can promise you is that I will tirelessly work hard to achieve my dream. I do hope to see you on the screen sometime soon though, because honing can be tiring work… Thank you!