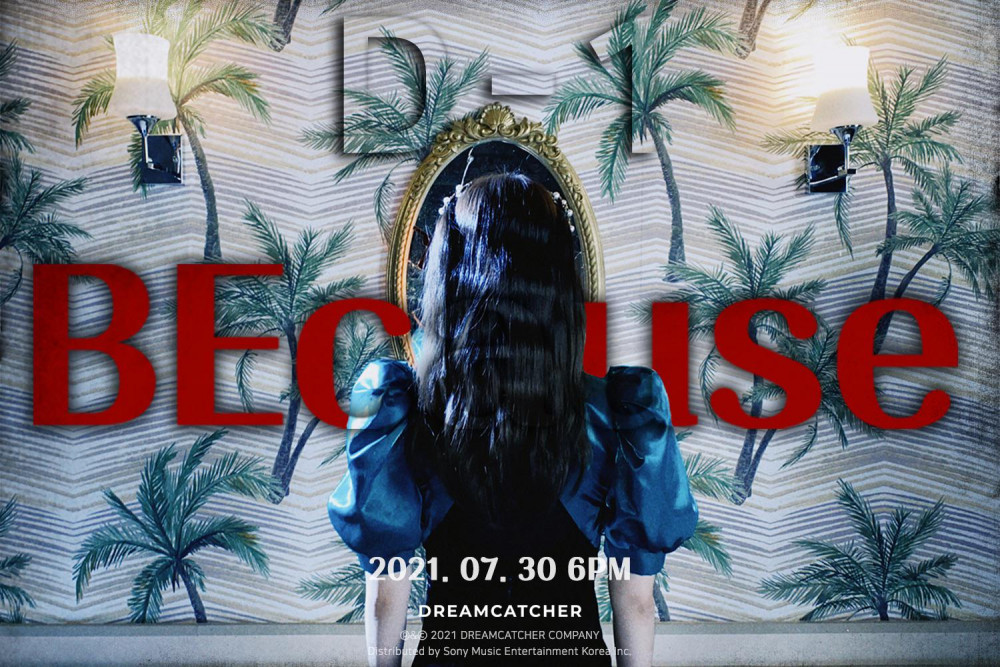 Dreamcatcher continues with the chilling horror theme in the 'D-Day' teaser poster.
On July 29 at midnight KST, the girl group unveiled another eerie 'D-Day' poster for "BEcause," the title track from their special mini-album 'Summer Holiday.'
The previous two countdown posters showed an abandoned theme park radiating an eerie aura with broken signs and a ghostly merry-go-round. This time, the poster resembles a horror film poster with a young girl facing a mirror with deep red fonts showing the title "BEcause."
Meanwhile, 'Summer Holiday' is set for release on July 30, so stay tuned for just one more day!