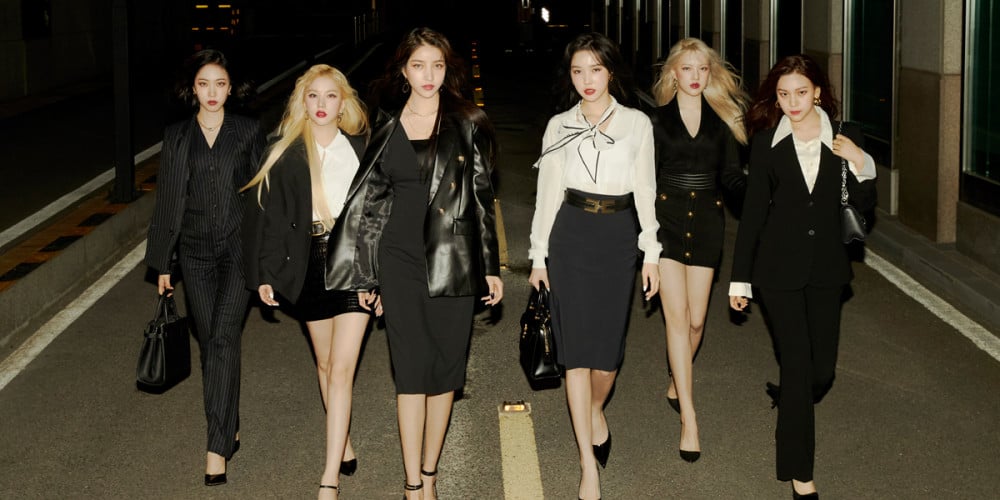 On June 11, Source Music issued an official statement of apology to BUDDYs, or GFriend's official fanclub, for the multiple incidents which caused disappointment and confusion.
First, Source Music apologized for the leaking of some official fanclub members' private information.
"Back on June 9, we collected information related to the refunding of the official 'BUDDY Membership' via a Google survey form, and due to an error, private information belonging to 22 fanclub members became leaked for approximately 9 minutes.

Source Music manages a portion of fanclub members' private information through a separate business platform, and we are responsible for failing to properly manage and direct this business platform. We would like to apologize for this failure. As a response to the incident, we corrected the error as soon as we learned of the situation and reported the incident to the identity protection department. We also notified those fanclub members whose information was leaked with separate emails, informing them of measures to take to prevent further damages, information on consultation, and on receiving compensation for damages."
Second, the agency apologized once again for the criticism surrounding the 'BUDDY Membership' refund process.
"There was criticism that the method of refunding issued by us was unsuitable. Realistically, the ['Weverse Shop' cash] was not useful, and there were also complaints that the process to apply for refunds was also overly complex. We belatedly offered additional refund options, but we are continuing to cause discomfort due to our poor response. We initially chose the method of refunding by 'Weverse Shop' cash as large-scale refunding of payments processed through digital banking could cause several errors, but ultimately this was an unfit method.

There were also numerous issues while aiding official fanclub members retrieve their refunds via direct payment. The service representatives failed to treat the fanclub members with respect, and the agency displayed poor quality of service in many aspects. We bow our heads in apology."
Finally, Source Music apologized to all BUDDYs for the sudden announcement of GFriend's departure from the label.

"We are truly sorry that the process by which we notified you of the expiration of the artists' contracts did not go smoothly.

We sincerely apologize for not paying attention to more necessary details in the notification of the contract expirations, for our poor handling of the processes that followed, and most of all, for disappointing the fans by failing to consider your shock and sorrow.

Because discussions surrounding the artists' contracts took place up until the very end, we did not have enough time to organize various matters related to the artists' departure from the agency. Despite so, we should have completed our duties smoothly, and so we once again offer our apologies to the fans for causing such deep disappointment."